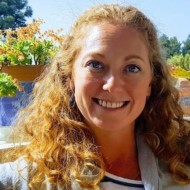 Amanda Rae is a student and practitioner of life, which she has an interest of thriving in versus surviving in. She began practicing yoga 18 years ago and immediately noticed the effects it had on her relationships, mind, body and mood. Amanda is a 200RYT and has traveled to India, Costa Rica, and Greece studying Ayurveda. Amanda joined the Yogahealer team as it feels like a true Dharmic alignment. She is excited to connect with and help people looking for the tools to thrive in their lives and their wellness career through the Yogahealer worldwide community. Connect with Amanda <a href="https://www.facebook.com/amandarae211">here</a> or join our community on our Facebook group <a href="https://yogahealthcoaching.com/challenge/">Yoga Health Coaching Wellness Pro Challenge</a>.
This user account status is Approved
This user has not added any information to their profile yet.