…to accelerate the wellness path of your clients & up your
income at the same time?
Accelerate your clients wellness
If you aren't coaching your wellness clients or yoga students through the diet and lifestyle that supports a healthy body, not only are you leaving money on the table, you're dis-servicing your clients. Learn how to guide them through the habit upgrades they need to progress rapidly on their wellness evolution.
Leverage your time for money
If you don't have a high-end group coaching model as part of your career you are going to waste energy and waste breathe. Learn how to create a funnel to enable those most commited to their wellness journey to take massive leaps forward with you.
Have the career of your dreams
If you love yoga, organic foods, time for meditation, time for family, time for peace, you need a better career model to have the impact you should have with your skills and the lifestyle to age gracefully. Lifestyle design is an art. It's an art based on a better career model.
Are you living your potential in income & impact?
Do you have innovative training for coaching your students, clients, or patients to hit their wellness goals? Sadly, most holistic wellness experts, yoga teachers, doctors, nurses do not.
If you're not results-oriented with your clients you're operating from an outdated career model. Your clients want results, and they will pay more if you get them better results faster. Once you come to terms with this, you become even more of an asset to your clients.
Yoga Health Coaches get outstanding results for their clients, and can double their income. Yoga Health Coaching is a 15 month training to take your career to the next level.
You'll learn how to be an outstanding Yoga Health Coach, and accelerate the wellness path of your clients. You'll learn how to get your clients or patients better results faster.
You'll also learn how to breakthrough the next income bracket, if that is on your list of what you want next for your life.
Impact and income go hand in hand. That is why both components get equal face time in the 15 month Yoga Health Coaching Certification training.
To give you an understanding of how this all works, take our free training for YOGA HEALTH COACHING prospects.
I promise, you'll learn bucketloads. You'll be glad you did. I don't waste anyone's time or attention.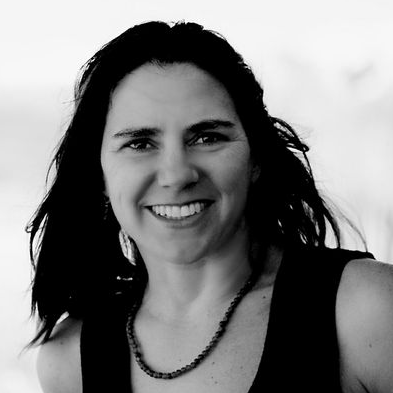 Cate Stillman
Yoga Health Coaching Founder and Mentor
Cate Stillman was recently named in the Top 100 Trailblazers in Yoga + Ayurveda by Spirituality & Health Magazine. Since 2001 Cate has generated unique online offerings helping clients, yoga students, and yoga teachers experience health and career breakthroughs around our planet. Her programs include the Yogidetox, Living Ayurveda Course, Yogahealer Business Course, & Yoga Health Coaching Certification.
Cate is known for her ability to enable wellness providers to grasp and implement the necessary tools and strategies for their unique success.
Her students adore her ability to tune in, her quick wit, humor, ethics and laser sharp coaching.
With Yoga Health Coaching Certification Cate created a better career path for Yoga Teachers to become financially successful while stepping into greater service for the wellness evolution of their communities. You can become Certified and pave the path in this new niched profession.
The Yoga Health Coaching members share the inside scoop
The Yoga Health Coaching members share the inside scoop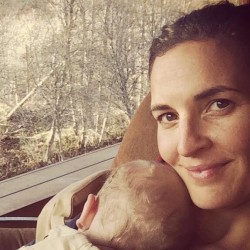 "This course has had a profound impact on my life in ways I never imagined. I have been teaching yoga since 2001, was a studio owner for seven years and have held down a full-time job (and still do). I have invested years of time away from work and home, thousands of dollars annually, and all kinds of energy in trainings, workshops and retreats.
I became competent in teaching and working with students once they found me and my class. What was interesting was my lack of training, skills and competency on how to actually get students to my classes. After two years in Cate's Living Ayurveda Course and 6 seasons of the Yogidetox, when this opportunity was presented it was a no brainer for me.
I was ready for a change, to evolve my offerings locally and diversify my student base. The course content, community, and the ongoing, diverse and deep conversation has supported me as I navigate my own internal obstacles and limiting beliefs to a lifestyle with greater freedom.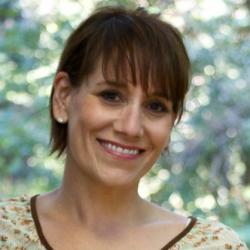 "I feel truly fortunate that I have found Yoga Health Coaching & Cate Stillman! Yoga Health Coaching has changed not only my career but my life!!!
In less than 1 year since joining your Yoga Health Coaching program, I am finally living my life's passion/mission, my dharma! My whole career is now aligned to support my students in a much deeper, connected, supportive community, and they absolutely love it! I sincerely thank Cate and our Yoga Health Coaching community for the wealth of information, support and love I feel when we're all together, whether it's on our conference calls, online forums or together at our business retreats. Cate has such a gift of knowledge not to mention the endless empowering energy she sends out to each one of us! And, for those of you that are looking for an enriching business/life changing experience with other fabulous teachers and healers…you've definitely come to the right place!
I just sold my last spot in my December program yesterday. $1000 a person, and it's full with 20 people! Yoga Health Coaching has changed my life so dramatically. I'm so blessed to have your guidance in all this."
Take Action Now
Choose free to start or apply right now for the certification program
A fun and effective process for you to start your Yoga Health Coaching training before you apply for our certification program.
This training is prep work for Yoga Health Coaching.
Yoga Health Coaching Certification
We've crafted the Yoga Health Coaching application experience for you to get clear on your vision and goals in the next phase of your wellness career.
15 month training to take your career to the next level.
Yoga business and health coaching program.
Aggregate Results from our Yoga Health Coaches In-training based on Pilot Client Feedback

Client Results from working with a YHC
Get an idea of what your clients will experience in the very beginning of your work with them as a Yoga Health Coach. All of the results below are not with experienced Yoga Health Coaches. The results below are from clients working with a YHC in training via their pilot program.
Dana is very compassionate and inspiring a person and did a great job not only in providing us with loads of information needed but also with keeping us as a group together. Because of my personal professional situation throughout the course I did not fully participate in the way I would have liked to, but I am strongly committed to giving it another try and start anew.
I really love Anna's personality and expertise, so "coach-wise", I wouldn't have her change anything! She understood my schedule, and was patient and accommodating…whether it be talking through my morning routine with me or answering my constant questions (olive oil?! dry massaging?!). Coming out of the 10 weeks, I genuinely feel more capable of being in charge of my own routine, food, and feeling at home in my body. This is magic.
Shinay was very inspiring. She made this program easy to do and she was committed to helping me through the process of making the changes I needed to make to get a result. It was fun working with Shinay because she was upbeat and had a lot of useful information to help me towards my goal of feeling better. She was always kind and understanding and that made the class and the process enjoyable.
My experience was great. Kat was very knowledgeable and her teaching was accessible. She was respectful with everyone and valued their input and experiences.
Beth is a brilliant example of mindfulness and healthful living. I appreciate learning from someone who walk the talk
I had a great experience with David, he is a good person and a great teacher of yoga, is a role model, he has inspired me to improve my life habits, I've developed better self-care habits, after his course.
The class motivated me to set up a morning routine of meditation, oil pulling and warm water. I have cut my decaf. coffee in half (one cup a day some days no coffee).If I have coffee I try to make it organic.I am drinking less alcohol.I do allow myself an occasional glass of wine,but not every night. I have always been conscious of eating healthy,but now I have tweaked my diet even more. No bedtime snacking no white flour and sugar.(usually) 
 I have been more conscious at work to say no to cookies. My packed lunches have more variety and are healthy. Its my on going ever changing journey. Such is life.
No matter what question we had, Dana had an answer. She always empowered us to achieve our individual goals and tought us by sharing themes with others what our own best way would be. I learned a lot about nutrition and about the best way to live a naturally healthy life. If you want to learn for life, you go to Dana's and book a course with her. Recommendation without reservation!