The #1 Career Coaching Program For
Yoga + Wellness Pros
Are you wanting to evolve your wellness or yoga career?
Get Your People Better Results Faster.
Earn more.
Gain back your Time
Evolve Your Health
& Design Your Life.
Rachel Peters: Yoga Health Coach
Kate Towell: Yoga Health Coach
Elise Collins: Yoga Health Coach
Grace Edison: Yoga Health Coach
Holistic practitioners

Yoga Teachers

Mental Health Therapists

Bodyworkers

Physical Therapists

Personal Trainers

Energy Healers

Nurses

Doctors

Physicians Assistants
Since 2012, we have guided beginner to expert wellness professionals to massive breakthroughs in their wellness career. It doesn't matter if you have a big email list or a small dedicated following, if you'd like to break six figures, or just lead a small local group, work online or in person or both, we've got the fastest, easiest, and best way to guide you to the next level of your wellness career.
We even have nurses and doctors learn with us to gain a wider range of tools and experience with which to guide their patients to better wellness results faster. If you'd like to take your wellness career to the next level, as opposed to just learning another modality training, then taking a course with Yoga Health Coaching is your next step.
Have you hit glass ceilings
as a yoga or wellness pro?




Do you hear yourself saying "I'm busy", but inside you're not satisfied?

You don't want to have to sell your services?

Or perhaps you wonder why some people, who don't seem to know much more than you, are earning twice or thrice what you are earning in your wellness career?

Are you wanting more prosperity and at the same time, more integrity with your own daily self care?

Are you afraid you can't have all that?
Whatever your goals in your wellness career, Yoga Health Coaching – the course and the community of colleagues -will guide you through all you need to learn to evolve your wellness career to the next level of prosperity and personal integrity. Over the past two decades, habit coaching has become a must-have for people wanting to evolve their personal health. With the wellness industry booming around the planet, and more and more people waking up to wanting to thrive and live dynamic, fully embodied lives – this is the best time to learn how to lead dynamic groups in wellness evolution.
Whether you are:
a yoga teacher wanting to add coaching
a holistic practitioner, bodyworker or therapist
nurse or doctor
And you are looking to guide your people to better wellness results faster AND as a group
OR
You love sharing your own wellness wisdom and want to leave your job to help others wake up to their potential – we have the perfect course and community for you to achieve the wellness career of your dreams while you lead more people to dynamic results!
You are in the right place, we are so glad you've found us!
What Happens When You Become a Yoga Health Coach?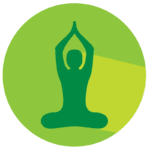 Your personal habits & health evolve.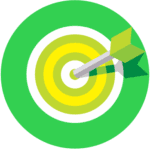 You surround yourself with motivated and talented colleagues from around the planet who thrive on growth.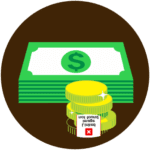 You offer a membership package and can double your income.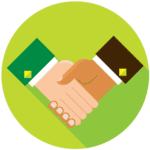 You work with the most engaged, committed and invested clients, patients, or students.
The YHC Certification Course Live the Wellness Career of your Dreams, Supported by the Lifestyle of your Dreams.
This career upgrade experience is for wellness and health professionals who want to leverage their time by guiding groups through powerful life-changing experiences and step-by-step create an innovative career that leads to their income and lifestyle goals. That's a lot. And that's where we shine.
AYURVEDA Habits Training

Dynamic Group Coaching Skills

Habit Evolution Coaching Skills

Creating Your Unique Membership Program

Enroll with Soul system
You'll learn from face-to-face, web-based live sessions AND comprehensive webinars that allows you to evolve your career fast – and from anywhere.
When you're finished with the first year, you'll have already led your first dynamic group. There is a strong likelihood you will have earned your entire two-year tuition back, and be becoming a profitable, and more importantly, effective leader in your community.
The second year you'll enjoy the support of ongoing Live Sessions with Cate. You'll focus on simple systems to sell out memberships to your coaching group.
Plus, there is a strong likelihood you will earn your tuition back within the first year of the program, as the course experience is geared to your financial success as a coach.
Get Better Results as a Wellness Professional
Our graduates are guided to earn their tuition back in the first year of our Coaching program. Many achieve that goal in six months, while guiding their members to thrive…
Your Path To Becoming A Successful Leader of Dynamic Groups into Radiant Health
Ready to take your wellness wisdom — and career — in the next plane of success?
Terrific.
This is a guided, step-by-step experience into the next level of your effectiveness and prosperity for those who want to gain the wisdom of Ayurveda and leading dynamic groups to embodied wisdom. Whether you are already a wellness professional, or looking to transition into a wellness career…
This Certification Course with Practical Business Implementation is for you!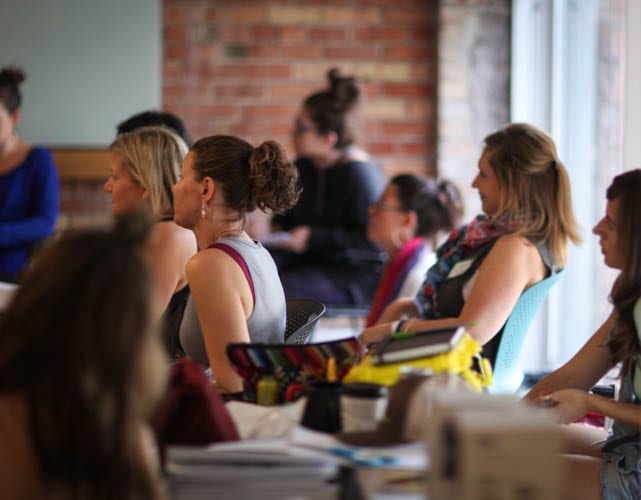 Lead your people out of overwhelm
+ into smarter habits…
while transforming your wellness career
into a membership model leading dynamic groups.
The YHC Certification gives you an upgrade in your own personal habits first. Then you learn to coach a group, design your own program, and enroll and coach your program. You get business training alongside Ayurveda, Habit Evolution and and training on how to lead dynamic groups to better results.
The lived experience of the two year programs leaves you with a complete upgrade of how you get people to results while living deeper into wellness wisdom yourself. In this way, we are hands-down the best health coaching certification available.
By completing the Certification and the additional year of support, you'll gain:

Innovative Ayurveda Training
Cate Stillman is a thoughtleader in Ayurveda and habit evolution. You unlock a year of being in her Body Thrive Coaching Group to witness how she coaches in the online space.

Your Annual Pass High Ticket Membership
In our training you will step-by-step generate your unique Membership to be in your coaching group to begin immediately recouping your tuition investment. We make it easy.

Enroll with Soul to Sell Out Memberships
You learn step-by-step how to enroll your annual pass members for a significant investment. The median new coach starts enrolling at $750, and by the time they finish the training are enrolling at $2500.

Systems for Career Success Training
You get access to our templates, videos and email sequences which you have the option to use as part of your tuition, or generate your own. Then we guide you through automating your systems for success.

Strong Global Colleague Network
Our global community is no joke. You'll be pulled into a dynamic group of colleagues who will support your career evolution.

Leadership/Mentorship Model to Scale
You'll witness the positive power of influencers in our Paths to Leadership Mentoring and Tribe Growth model, which you'll be guided to recreate to grow your tribe and leadership within your Membership program for faster progress of your members.

Personal Wellness Integrity
Your personal habits & health evolve. Part of our method is your integrity with your habits. Being around the other Coaches and Cate you'll seamlessly evolve your daily rhythm.
Here's Why Yoga Health Coaches Are Better at Leading People
to Thier Health Goals While Earning Well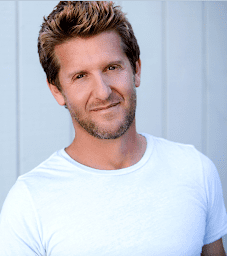 Marc Holzman
"Cate has done something amazing: she seamlessly combines the Ayurveda Habits with building a healthy Yoga Center. Using this model, I've seen a rapid transformation in both my students and in my own business. This course works!"
International Yoga Teacher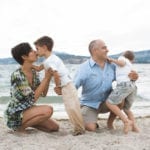 "Before I took YHC, I was struggling to make a living teaching yoga. I was determined what I love for a living so I decided to take the leap, and changing my life.
I tripled my income thanks to YHC."
Dana Skoglund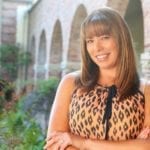 "YHC helped me learn Ayurveda through living the habits. This helped me be a better doctor, a better mother, and better in my own self-care.
Plus, you meet great colleagues!"
Dr. Michele Colon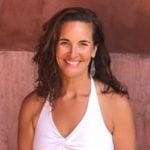 "Through YHC I was able to finally leave my full-time job. Now I do what I love full time! And I'm able to work from home – which is great because I have a young child and I earned my investment back much quicker than I expected. Now I work 1/2 as much and am still breaking my income ceiling!"
Rachel Peters
Laurie Young: Yoga Health Coach
Neve Fletcher: Yoga Health Coach
Living + Guiding Ancient Wisdom in the Modern World. Leading People Out of Overwhelm and Into the Power of Rhythm with Ayurveda.
What you'll get in the free report:
The first step in integrating Ayurveda into your career (and benefit by living the wisdom.)
How to simplify your holistic career to have a true wellness lifestyle and live in integrity with your deeper wisdom.
Cate's secrets in leading her members through a better, faster, and more fun healing journey with Ayurveda.
FOUNDER of YOGAHEALER,
+ YOGA HEALTH COACHING, + YOGIDETOX
+ Bestselling Ayurvedic Author
Cate Stillman
" Holistic professionals should lead their communities to thrive with the wisdom of Ayurveda and the innovation of dynamic groups."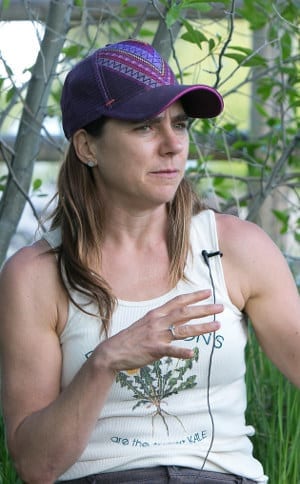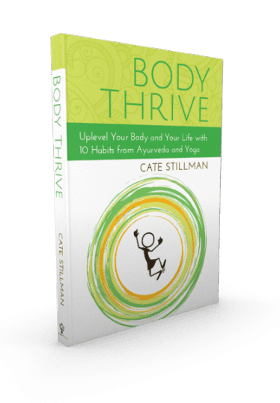 Cate is an evolutionary thoughtleader, global tribe builder and author in the field of Ayurveda, Yoga and Dynamic Groups. She founded Yogahealer.com in 2001, and Yoga Health Coaching in 2012. She is renowned for helping wellness professionals evolve their personal health and their community impact.
Are you an Action-Taker?
Get your FREE Holistic Career
Success Session
For a limited time, you can get a free 30-minute Holistic Career Success Session with one of our Career Coaches. During the session – either via phone or web conference – we'll uncover your career goals, your self-care goals and your core strategies to reach them. Then, based on your unique desires and skills, we'll help you refine your plan if we can help you reach your goals, we'll also let you know exactly how we can help you.
We'll uncover your unique skills and personality bring to the table for you in your wellness career… and customize a plan with simple next steps so that you can work with the most committed people (who can most use your help to hit their health goals on time) to get them to results in real time. And don't worry – this is not a sales call – it's truly a complimentary session. We love helping teachers, trainers and practitioners at all levels evolve their wellness career.
So claim your Complimentary Wellness Career Success Session now. Take action now – availability goes – FAST! We promise – this is not a sleezy sales call.
Evolve Your Wellness Career
Schedule your complimentary Wellness Career Session now.