How to Talk to More Leads: Coaching Gym with Christina Sjoberg
Podcast Intro:
Sometimes, we ask ourselves what went wrong when everything didn't go according to plan, especially if we did everything in our power. We wonder what should be improved to become better. What strategies should we do to bring more clients?
Christina Sjoberg has been struggling to bring new members to her group despite her doing talks and networking. She believes she's sabotaging her success.
In this episode, Cate Stillman is here with Christina Sjoberg to talk about generating more leads through talks. They will be talking about how to improve the talks and other alternative strategies you can do to bring more leads.
What you'll get out of tuning in:
prioritizing all the things – while still remaining at ease!
bringing on new clients – shadow issues, confidence, etc.
self-sabotage and not acting on what I should
I am leading members of my group through their third quarter and we have really come together as a community where members share and support each other. This is working really well and people are experiencing amazing changes. This has helped my confidence in leading a group through the habits.
I continue to struggle with bringing on new members (I only have 6 people in my current group). I am leading talks and consistently networking, but still can't seem to engage enough people for a consultation. Everyone I have brought on so far is people I have known for many years.
I also find that I have competing priorities between my corporate yoga business and freelance consulting work. I have made the decision to not take on any more consulting work, but even with this extra time, I struggle with determining what activities will make the best use of my time to bring on clients, while also catching up on my YHC course, and supporting my group members.
I've done the master of your courses in the past, and while helpful initially, I seem to lose momentum in the activation of what I've planned. I know I have shadow issues around money (particularly selling) and also stepping into my role as a coach.
How do I overcome this so I quit sabotaging my own success? My pattern is a tendency to lurk and so I haven't been actively asking questions during the live calls when I probably would benefit – so even setting up this coaching gym is out of my comfort zone!
How to improve your talks through various strategies
How to get leads through talks
How to make a good elevator pitch
Links/CTA:
Highlights:
Cate shares some scenarios you can say to encourage and invite people to a talk after class.
Cate talks about different strategies to use to generate leads.
Cate mentions how she shares her convictions
Timestamps:
[1:06] Introduction
[3:00] Working with People
[7:00] Alternative Strategies in Getting Leads
[10:32] Introvert's Edge to Driving Sales
[11:29] Free talks
[13:50] Strategy for Free talks
[20:39] Direct messages
[21:17] Elevator Pitch
[24:55] Convictions
Quotes:
"All the other activities that you're doing in lead generation and lead nurturance aren't going to be effective without you having a one-on-one because we know that you're effective when you're one on one with someone."
"I believe that we think that getting older and all the things associated with that, like creaking joints, medications, poor health, or fatigue, are inevitable. I believe we have much more power to change those things than we think."
"I believe that if you get in the right group of healthy people, you'll change those faster, that you'll feel better faster."
"Think hard about these convictions and break them into the shortest possible sentences you can and then put them on the wall. Remind yourself of your convictions every day, and then bring them up and have random conversations all the freaking time. "
"Conviction sells emotions and you're helping someone. The emotion that you're reigniting in them, honestly, is hope."
Guest Bio: Christina Sjoberg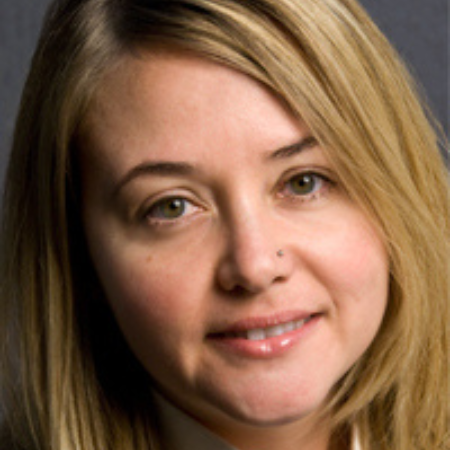 Christina Sjoberg is a Yoga and Meditation Teacher, Yoga Health Coach, neuroscience enthusiast, and recovering cultural consultant. She leads yoga, meditation, and wellness programs that guide people from overwhelm to ease and vibrant health.

Cate Stillman founded Yogahealer.com in 2001 to guide Yoga people into Ayurveda and Ayurveda people into yoga. Built on the value of both personal and planetary thrive and a deep connect to one's ecosystem, community and body, Yogahealer grew into a team, 2 podcasts a week, regular blogging, an arsenal of courses to guide people into their potential, an a professional community + certification program Yoga Health Coaching. Cate wrote and self-published Body Thrive: Uplevel Your Body and Your Life with 10 Habits from Ayurveda and Yoga, an Amazon #1 Bestseller in Ayurveda, which helps people who dig yoga take a giant leap forward in their wellness trajectory with Ayurveda.