DM'ing to Boost Your Sales for Wellness Pros
Podcast Intro:
Sakshi is a sales expert who has helped hundreds of clients create financially successful careers and a new mama managing a business from home. She recently hired a full-time employee and is now only working four days per week. She is currently excited to travel for the rest of the year with her baby and husband while running her business. How did she get to this point? What is her secret?
Direct Messaging or DMing!
Listen in on this call where Cate gets an inside look at Sakshi's process of building relationships through asking the right questions, treating people as humans and not leads, knowing how to transition the relationship to business, and making a system around communicating through DM's. You will leave this conversation inspired to connect!
What you'll get out of tuning in:
Why direct messaging can work as a lead generator.
How to connect to your potential leads on a personal level.
How to build a structure of communication on direct messaging.
Links/CTA:
Highlights:
Sakshi identifies how being a "lazy person" helped her to start this process.
Cate talks about different kinds of sales and how it's constantly evolving.
Cate and Sakshi discuss building systems around communication.
Timestamps:
[3:00 min]- Background and process of selling in DM's.
[5:15 min]- DMing on different platforms.
[6:10 min]- Typical lead cycle through DM's.
[11:06 min]- Length of the sales process with DM's.
[14:45 min]- Evolving process for different types of buyers
[16:40 min]- Building knows, like, and trusts through DM's.
[18:51 min]- Applying DM's to YHC Model.
[21:15 min]- Transitioning from email to DM.
[25:50 min]- Recap
[28:25 min]- Building systems to reach the wellness demographic and millennials.
Quotes:
"Let's connect the dots together of what I have been doing and let's just create something out of nothing."
"Acknowledge someone that's following you. The other person feels good, right? That they are getting this exclusive attention from you rather than just having lots of followers or lots of friends."
"If you are trying really hard to actually sell to them, that's when you will lose the sale."
"Sales is getting to know a person, not as lead, but as a human being and connecting with them first on the level of resonance, before getting into the guts of their core issue and whether or not you can help them."
Guest Bio: Sakshi Dhamija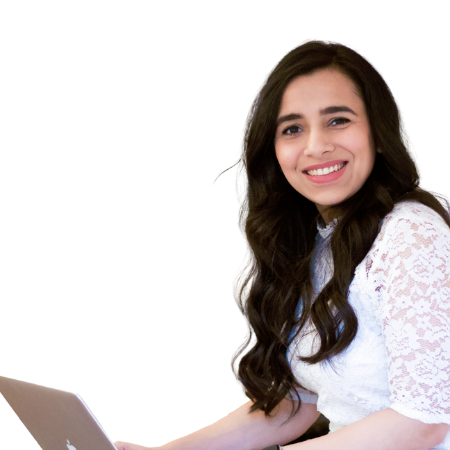 Sales expert Sakshi's holistic approach to business has helped hundreds of clients create careers that are not only financially successful but also personally rewarding.
As a woman of color with her own experiences of overcoming discrimination, Sakshi is dedicated to creating a shared space for women of every niche, color, and race and reshaping your business to be more time-leveraged, automated, and personally freeing than it's ever been before.
Connect with her on Instagram https://www.instagram.com/sakshidhamija_/

Cate Stillman founded Yogahealer.com in 2001 to guide Yoga people into Ayurveda and Ayurveda people into yoga. Built on the value of both personal and planetary thrive and a deep connect to one's ecosystem, community and body, Yogahealer grew into a team, 2 podcasts a week, regular blogging, an arsenal of courses to guide people into their potential, an a professional community + certification program Yoga Health Coaching. Cate wrote and self-published Body Thrive: Uplevel Your Body and Your Life with 10 Habits from Ayurveda and Yoga, an Amazon #1 Bestseller in Ayurveda, which helps people who dig yoga take a giant leap forward in their wellness trajectory with Ayurveda.