Group Membership Coaching: Difficult Members, Difficult Situations
Podcast Intro:
Cheryl Kagan is a Nurse and Yoga Health coach who has grown her community and helped many in just over a year in the YHC program. With as much success she is experiencing, there is an equal amount of growing pains experienced through members disappearing from the community, which is taking the fun out of coaching. These challenges are leaving her exhausted and questioning the details of how she is handling membership in her group.
Tune in on this coaching call as Cate directs Cheryl to discover the core issues of why members drop the ball and how to mitigate this pre-enrollment. Through this process, new enrollment structures are brought to the surface, making the journey more comfortable and effective for all who start it!
What you'll get out of tuning in:
Why qualify your potential members in the pre-enrollment process.
What questions to ask to find the right membership fit.
How to build group call structures to avoid drama.
Links/CTA:
Other related podcast episodes:
Highlights:
Cate explains how YHC and BT have evolved over the years through lessons learned.
Cate reflects on contracts she has recently signed on how she is to behave at live events and workshops.
Cate talks about lessons from the experience that no one taught her, but she has learned through experience.
Cate tells the story of helping an LA member overcome an eating disorder.
Timestamps:
[3:30]- Pre-enrollment questions and expectations.
[6:11]- Creating a contract.
[9:00]- Handling issues beyond the level of expertise.
[10:55]- Commitment level and emotional stability.
[13:00]- Intake questions for dynamic group commitments.
[17:44]- Discovering Core issues from problems post sale.
[19:18]- Setting group structures to avoid drama.
[22:11]- Working as a group with specific issues.
[26:28]- Evolving group structure by qualifying members..
[28:45]- Live event connection
[32:20]- YHC resources- Mentors, Mastery, and Mastermind groups.
Quotes:
"Challenging situations with members will arise."
"What's beautiful about it is that it can highlight weaknesses in our process. When they highlight weaknesses in our process we take that issue and we say, 'where can we work that into before point of sale?"
"And the beauty of this is that it's a very nurturing experience for the prospect because they are experiencing a level of professionalism."
"This is the deal- You have to care as much about the group's experience of you as your experience of the group."
"Whenever we are having issues after the sale, it means that there is something that could happen before the sales."
Guest Bio: Cheryl Kagan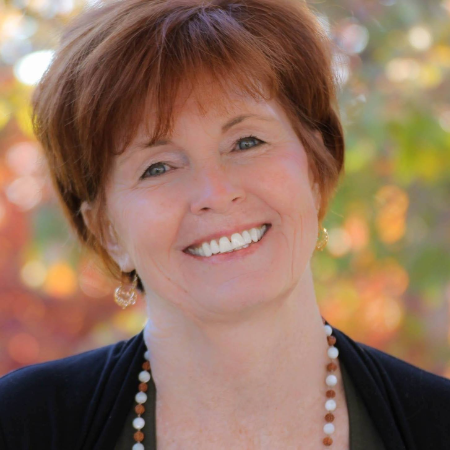 Registered RN turned Yoga Teacher turned Certified Yoga Health Coach. I help women transform through Ayurveda into creating a balanced and awakened life that allows them to become their highest Selves. You can love your life and experience True health through the lifestyle of Ayurveda

Cate Stillman founded Yogahealer.com in 2001 to guide Yoga people into Ayurveda and Ayurveda people into yoga. Built on the value of both personal and planetary thrive and a deep connect to one's ecosystem, community and body, Yogahealer grew into a team, 2 podcasts a week, regular blogging, an arsenal of courses to guide people into their potential, an a professional community + certification program Yoga Health Coaching. Cate wrote and self-published Body Thrive: Uplevel Your Body and Your Life with 10 Habits from Ayurveda and Yoga, an Amazon #1 Bestseller in Ayurveda, which helps people who dig yoga take a giant leap forward in their wellness trajectory with Ayurveda.