The Past + Future of Progressive Communities and Online Courses (Cate + Chris Badgett)
Podcast Intro:
Chris Badgett, "the online course guy", is the CEO of LifterLMS (Learning Management System), which is a building tool for WordPress-powered websites and helps creators and experts build course platforms to generate income and impact. He also hosts the LMScast podcast for course creators and education entrepreneurs. While he is passionate about teaching this, he is also a "Nature guy" that has lived on a glacier in Alaska and is now a homeschooling Dad living on an organic farm in Maine.
Listen in on this conversation where Cate taps into Chris' expertise about the past and future of online communities. While this way of learning is not going away and expectations continue to rise, quality and overwhelm remain the biggest challenges. Learn why it's so important to build a framework around customer results and how to not get caught up in the mechanism. That allows communities to come together to evolve in a specific way for results!
What you'll get out of tuning in:
Why live an integrated life as an online entrepreneur.
How to overcome overwhelm with technology.
How to ditch imposter syndrome and be authentic.
How to build your online course framework for success.
Why be flexible for all learning types.
Links/CTA:
Highlights:
Cate references the four aims of life in relation to leading the journey.
Chris talks about statistics and reasons for failure in creating online courses.
Cate explains the different processes in Body Thrive vs. YHC.
Timestamps:
[4:07]- Creating structured flows through websites for digital learning.
[6:40]- Tech overwhelms what to do.
[8:22]- The explosion of humans and online courses.
[11:47]- Overcoming Imposter syndrome.
[17:05]- Leadership as integrated transformation.
[19:22]- Framework of success.
[25:05]- Process change vs. behavior change.
[29:07]- Building flexibility for all personality and learning types.
[34:22]- The future of online forums.
[40:57]- Using Google calendars.
Quotes:
"I just often recommend that people just slow down and just put your customer at the center of their business, not what you think you need, but what do they need?"
"At the beginning, Humans are learning machines. Literally, we pass down what we know from generation to generation and we try to get better as we go. It's literally what we are designed to do."
"At the biggest macro level, learning is what makes us human and also just makes us connect with the world around us."
"It's all about finding your niche and your style."
"In any aspect of your life where you want to move forward, you have to lead."
Guest Bio: Chris Badgett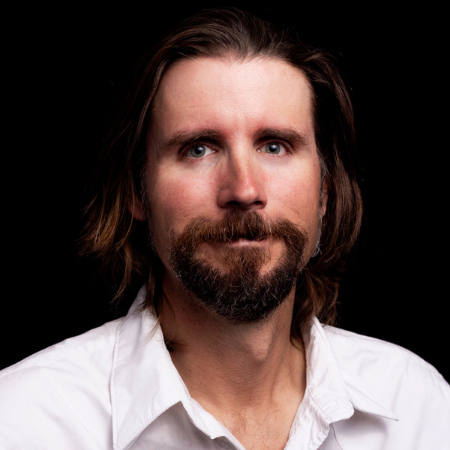 Chris Badgett is known as "the online course guy." He created successful online courses, created a permaculture course publishing business with experts around the world, and is the CEO of the popular fast-growing course building tool for WordPress-powered websites called LifterLMS. LifterLMS helps online course creators convert their expertise and life experiences into income by creating impactful online courses.
Before Chris built LifterLMS with his team, his company built custom courses and membership platforms for clients. Chris hosts a podcast for course creators and education entrepreneurs called LMScast. There are over 300 episodes on LMScast. That's how passionate he is about online courses, membership sites, and learning management systems.

Cate Stillman founded Yogahealer.com in 2001 to guide Yoga people into Ayurveda and Ayurveda people into yoga. Built on the value of both personal and planetary thrive and a deep connect to one's ecosystem, community and body, Yogahealer grew into a team, 2 podcasts a week, regular blogging, an arsenal of courses to guide people into their potential, an a professional community + certification program Yoga Health Coaching. Cate wrote and self-published Body Thrive: Uplevel Your Body and Your Life with 10 Habits from Ayurveda and Yoga, an Amazon #1 Bestseller in Ayurveda, which helps people who dig yoga take a giant leap forward in their wellness trajectory with Ayurveda.