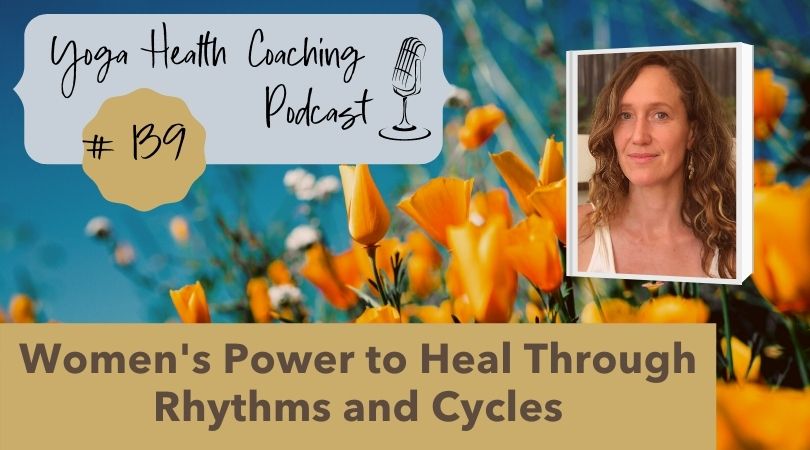 Women's Power to Heal Through Rhythms and Cycles with Lesley Pereira

After a career in biology and public health, Lesley Pereira turned to wellness after battling anxiety and postpartum depression. An overachiever, Lesley felt she was living by someone else's  rules and not being true to herself.

She decided to join the Yoga Health Coaching program in order to help women who are having trouble managing their day to day anxiety, develop healthy habits. Lesley focuses her program on her members nervous system, and helping them achieve the necessary groundeness to achieve their goals.

Listen to the podcast to learn more about how about how women can overcome stress by becoming better at time management and adjusting to the different cycles of life.
What you'll get out of tuning in:
How to listen to your body and be true to yourself
How to overcome anxiety with the right habits
How to set the right goals
Links Mentioned in Episode:

Show Highlights:
Listening to your body instead of external sources
The pandemic's effect on women and the household
The connection between your menstrual cycle and your energy
Timestamps:
1:17 From overachiever to your true self
8:09 Focusing on the nervous system and being grounded
19:58 The importance of time management for anxiety
Guest Bio: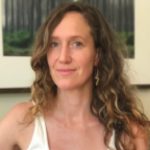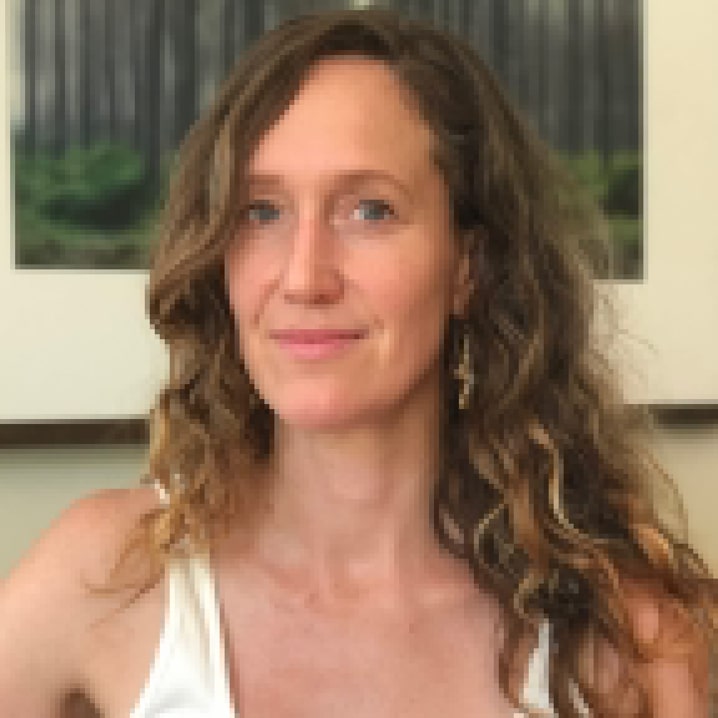 Ever since Lesley was a little kid, she felt a deep personal connection to nature. It's always been her spiritual home- the forest, the lake, the trees, the sky, the animals. The woods by her house were where she went to feel safe, connected, creative, peaceful.
Lesley has also ALWAYS been a seeker, wanting to understand the bigger picture, digging down into the deeper root cause of it all. She has always been a connector, an "old soul", empath, sensitive to energies, seeker of deeper connections and meaning, the one who people turn to to confide in for advice, guidance and processing, asking the hard questions and holding space with empathy.

Cate Stillman founded Yogahealer.com in 2001 to guide Yoga people into Ayurveda and Ayurveda people into yoga. Built on the value of both personal and planetary thrive and a deep connect to one's ecosystem, community and body, Yogahealer grew into a team, 2 podcasts a week, regular blogging, an arsenal of courses to guide people into their potential, an a professional community + certification program Yoga Health Coaching. Cate wrote and self-published Body Thrive: Uplevel Your Body and Your Life with 10 Habits from Ayurveda and Yoga, an Amazon #1 Bestseller in Ayurveda, which helps people who dig yoga take a giant leap forward in their wellness trajectory with Ayurveda.