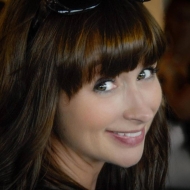 This user account status is Approved
This user has not added any information to their profile yet.
Online (Skype, on phone or webinar)
I loving helping women in their 40s and 50s who are experiencing overwhelm and/or neglecting self care. Some of the women I work with have burnt themselves out into autoimmune conditions and others are headed in that direction. I've successfully helped women, including myself, reduce the symptoms of their autoimmune issues by teaching them to reduce their stress levels and make eating better, sleeping better, and exercising appropriately their top priorities.