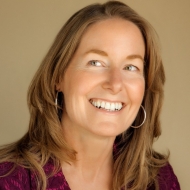 Hi, my name is Beth Claxton. I've been an actively practicing OB/Gyn physician for the past 25 years and am currently working in a community health center in Flagstaff, AZ. Four years ago I was dealing with divorce, becoming a single mother of two daughters and carrying an enormous private practice workload. During this time I discovered Ayurveda and it transformed my life. Today I am healthy, happy, radiant, and more integrated than ever before. I share my journey in an online class I call Body Wise. I also teach Mindfulness-Based Stress Reduction (MBSR). More info on me and my offerings can be found at my <a href="http://selfcaremd.com/">website</a>.
This user account status is Approved
This user has not added any information to their profile yet.
I love to work with doctors and other health care professionals to find routine in an otherwise hectic lifestyle. Embracing a daily routine with its foundation in ancient Ayurvedic wisdom trickles down to more compassion with patients and a lower burnout rate. As a full-time practicing OB/Gyn physician, I understand hectic clinics, difficult surgeries, long hours, night shifts and the demands on health care workers practicing in the current Western medical model.
Board Certified Physician in Obstetrics and Gynecology.
Yoga Health Coaching Certification.
Mindfulness-Based Stress Reduction teacher.
Jane came to my office for pain medication. She had just arrived in town from another state where she had undergone a hysterectomy for pain. It had only made the pain worse. Completely debilitated by pain and anxiety, she was on disability from work and 13 different pain and psychiatric medications. She enrolled in my MBSR class and is currently in my Self Care MD detox program. Currently she is taking 1 medication daily and has a new perspective on life. She has begun to explore the working world again. She has enrolled in my January Body Wise 10-week program.