Yoga Health Coaching Certification
For wellness + Yoga pros for a better career, deeper impact, and a lucrative lifestyle.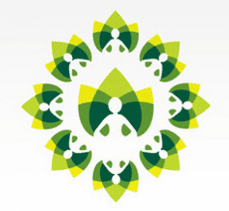 The #1 Wellness Career Coaching Program For Yoga + Wellness Pros
YHC Certification Course: Live the Wellness Career of your Dreams, Backed by the Lifestyle of your Dreams.
This career upgrade experience is for wellness and health professionals who want to leverage their time by guiding groups through powerful life-changing experiences and step-by-step create an innovative career that leads to their income and lifestyle goals. That's a lot. And that's where we shine.
What you get when you join
Yoga Health Coaching Certification Program.
A more lucrative career model

Creating Your Unique Membership Program

Dynamic Groups Training + Modeling
AYURVEDA Habits Training

Dynamic Group Coaching Skills

Habit Evolution Coaching Skills
You'll learn from weekly face-to-face, web-based LIVE sessions AND comprehensive webinars that allows you to evolve your career fast – and from anywhere.
When you're finished, you'll have led your first dynamic membership group. There is a strong likelihood you will have earned your entire tuition back, and be becoming a profitable, and more importantly, effective leader in your community.
You'll enjoy the support of ongoing Live Sessions with Cate. You'll focus on simple systems to sell out memberships to your coaching group. The course is geared towards your ongoing financial and impact success as a wellness pro as you set better and brighter goals.
Have you hit glass ceilings
as a yoga or wellness pro?
Have you hit glass ceilings
as a yoga or wellness pro?




Do you hear yourself saying "I'm busy", but inside you're not satisfied?

You don't want to have to sell your services?

Or perhaps you wonder why some people, who don't seem to know much more than you, are earning twice or thrice what you are earning in your wellness career?

Are you wanting more prosperity and at the same time, more integrity with your own daily self care?

Are you afraid you can't have all that?
Whatever your goals in your wellness career, Yoga Health Coaching – the course and the community of colleagues -will guide you through all you need to learn to evolve your wellness career to the next level of prosperity and personal integrity. Over the past two decades, habit coaching has become a must-have for people wanting to evolve their personal health. With the wellness industry booming around the planet, and more and more people waking up to wanting to thrive and live dynamic, fully embodied lives – this is the best time to learn how to lead dynamic groups in wellness evolution.
Whether you are:
a yoga teacher wanting to add coaching

a holistic practitioner, bodyworker or therapist

nurse or doctor
And you are looking to guide your people to better wellness results faster AND as a group
OR
You love sharing your own wellness wisdom and want to leave your job to help others wake up to their potential – we have the perfect course and community for you to achieve the wellness career of your dreams while you lead more people to dynamic results!
You are in the right place, we are so glad you've found us!
Lead your people out of overwhelm
+ into smarter habits…
while transforming your wellness career
into a membership model leading dynamic groups.
People evolve faster in groups. We'll teach you how to guide dynamic groups as both a member and a leader.
Evolving habits creates lasting change. If you can't evolve someone's habits you can't improve their longterm health.
Creating a membership community enables you to be more committed to the people who are most committed to their health through working with you.
Learn more about YHC Career Model
Take this 40 minute free training to get how YHC could work miracles in your wellness or yoga career
You experience being a member of Cate's Body Thrive group, in a community of colleagues and peers who are oriented towards thrive. You'll experience the dynamic groups model while evolving your personal daily rituals and habits.
After your first quarter of Body Thrive you'll pivot to focusing on creating and enrolling your unique membership program. You'll do coaching gyms to get comfortable coaching the habits.
Next, you'll enroll your pilot members into your membership program. We guide you through a powerful effective step-by-step process. We guide you to recoup your YHC Certification investment through enrolling their own students at a premium into their YHC Pilot Program.
As your pilot membership kicks off we guide you to coach your group into a dynamic group, week by week, through the 10 habits, into tremendous wellness and personal growth breakthroughs.
Quarter by quarter you build systems into enrolling new members, growing your impact, and improving your coaching skills, your Ayurvedic wisdom, and the systems to have the best career and lifestyle.
You are evolving your career, step by step, setting up a platform for the best work of your life with the greatest abundance.
Your Path To Becoming A Successful Leader of Dynamic Groups into Radiant Health
Ready to take your wellness wisdom — and career — in the next plane of success?
Terrific.
This is a guided, step-by-step experience into the next level of your effectiveness and prosperity for those who want to gain the wisdom of Ayurveda and leading dynamic groups to embodied wisdom. Whether you are already a wellness professional, or looking to transition into a wellness career…
This Certification Course with Practical Business Implementation is for you!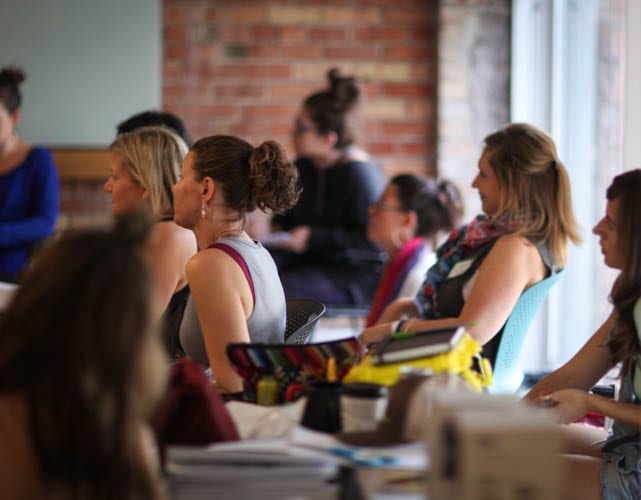 Holistic practitioners

Yoga Teachers

Mental Health Therapists

Bodyworkers

Physical Therapists

Personal Trainers

Energy Healers

Nurses

Doctors

Physicians Assistants
Since 2012, we have guided beginner to expert wellness professionals to massive breakthroughs in their wellness career. It doesn't matter if you have a big email list or a small dedicated following, if you'd like to break six figures, or just lead a small local group, work online or in person or both, we've got the fastest, easiest, and best way to guide you to the next level of your wellness career.
We even have nurses and doctors learn with us to gain a wider range of tools and experience with which to guide their patients to better wellness results faster. If you'd like to take your wellness career to the next level, as opposed to just learning another modality training, then taking a course with Yoga Health Coaching is your next step.
Yoga Health Coaching is a
Premier Global Training for Wellness + Yoga Pros
The YHC Certification gives you an upgrade in your own personal habits first. Then you learn to coach a group, design your own program, and enroll and coach your program. You get business training alongside Ayurveda, Habit Evolution and training on how to lead dynamic groups to better results.
The lived experience of the program leaves you with a complete upgrade of how you get people to results while living deeper into wellness wisdom yourself. In this way, we are hands-down the best health coaching certification available.
By completing the Certification and the additional year of support, you'll gain:

Innovative Ayurveda Training
Cate Stillman is a thoughtleader in Ayurveda and habit evolution. You unlock a year of being in her Body Thrive Coaching Group to witness how she coaches in the online space.

Your Annual Pass High Ticket Membership
In our training you will step-by-step generate your unique Membership to be in your coaching group to begin immediately recouping your tuition investment. We make it easy.

Enroll with Soul to Sell Out Memberships
You learn step-by-step how to enroll your annual pass members for a significant investment. The median new coach starts enrolling at $750, and by the time they finish the training are enrolling at $2500.

Systems for Career Success Training
You get access to our templates, videos and email sequences which you have the option to use as part of your tuition, or generate your own. Then we guide you through automating your systems for success.

Strong Global Colleague Network
Our global community is no joke. You'll be pulled into a dynamic group of colleagues who will support your career evolution.

Leadership/Mentorship Model to Scale
You'll witness the positive power of influencers in our Paths to Leadership Mentoring and Tribe Growth model, which you'll be guided to recreate to grow your tribe and leadership within your Membership program for faster progress of your members.

Personal Wellness Integrity
Your personal habits & health evolve. Part of our method is your integrity with your habits. Being around the other Coaches and Cate you'll seamlessly evolve your daily rhythm.