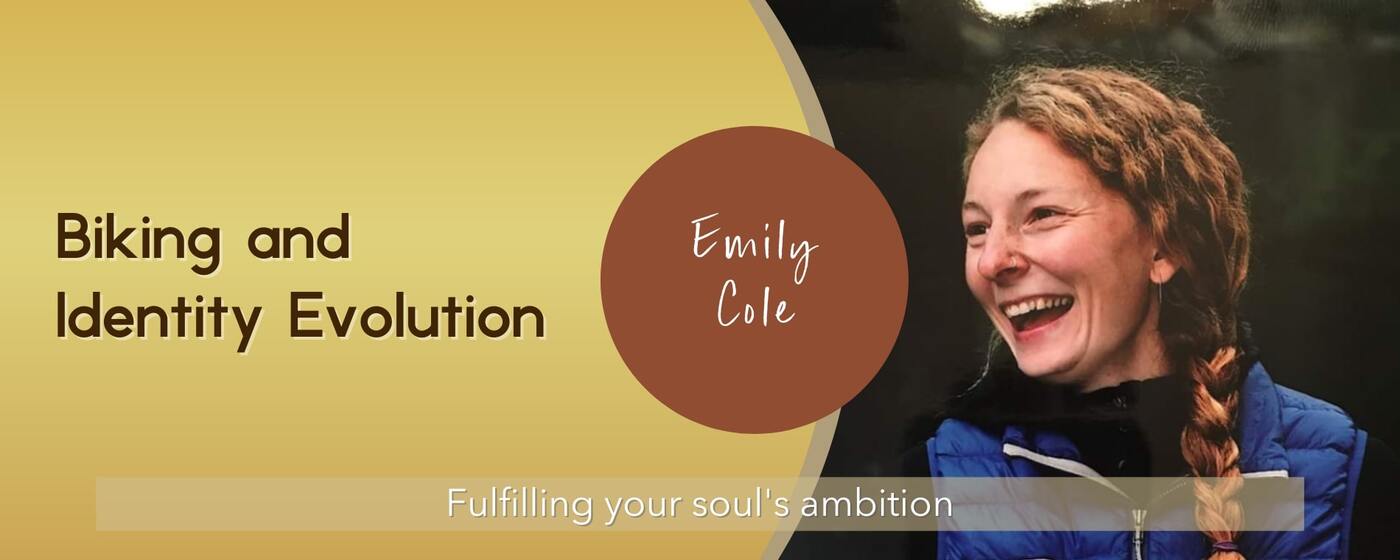 Biking and Identity Evolution

In Ayurveda, space element comes first. It precedes all other elements in existence. Space must exist for the winds of change to come, the fire of transformation, the journey of water, or the substance of earth.

When we work out, we stretch our muscles and create micro tears. When they heal, we create stronger muscles. We stretch them to a new capacity. We do this mentally, using our ability to focus. We even do this with our identities.

Just like a muscle tires out during a workout, so do our minds, hearts, and selves. It is in the rest between workouts that we heal, become stronger, and feel that we have gained traction very quickly.

I had 4 days of solo bikepacking. It felt like the whole of the YHC first year growth came into fruition. It had been a journey, as it usually is, to get to the trail and to get set up so that I was free for these days, well equipped, and had a back up plan. It took intention to cultivate the space that would allow for my identity to catch up to me.

While biking I heard the quote from Robert Brault "We are kept from our goal not by obstacles but by a clear path to a lesser goal". That happened to me! By the end of the winter season of working away at lessons and business and stretching myself continuously, I was tired when it came to the spring. With strong conviction, I decided to take a youth working job in town to balance out the time I was spending working alone on business. I craved in person interaction, clear direction, and to be in flow outside of business and sports so that I would return to the desk fresh and ready to work in a new way.

It was short lived, it did not fit and I quit within a month of starting. The week before my scheduled bike trip, an incident at work had stirred up a lot of emotion. I thought about quitting but didn't want to give up or back down so quickly and went into the bike trip with the decision to not make a decision, to accept the support they were offering and keep trying.

Oh, the glorious clarity of SPACE!!! It just felt like I had room to explore thoughts and ideas and there was no rush, but rather great trust in the process. I was waking up thinking about it in the morning, in the middle of the night, and having to be very intentional not to think about it at bed time so I could fall asleep. I realized this wasn't done, the decision made was not the right one and I knew I had to quit. I felt guilty for quitting right after training and even some shame for not wanting to work with these youth. There was room for those emotions to be processed and digested on this bike trip too, this all came through on day 2!

"Now what?" I thought to myself. "What was the purpose of this intense experience that is so far from what I was hoping for?" It was a clear path to a lesser goal. It came with ease, with familiarity, and when things got hard, I fell into the same old patterns around food, alcohol, and thoughts.

I realized that this pattern was over. That chapter had been written. It was time to let it close. I had worked with youth in one specific program that I was very passionate about. It offered me the chance of great adventure and purpose. But that was done. It was time to let go, to stop looking for work that would replace those feelings that were so special in jobs that could not offer the same experience. It was time to let my ego and identity around being a field guide go and open up the chapter that I had been just flirting with all winter.

It is a great process. It was years of searching, taking jobs, moving towns, quitting jobs, drifting, growing, trying again. Many journals filled and many coaching conversations invested in transitioning from one to the next. All of a sudden, the new me was riding my bike on a bike packing trip. The new me is a business owner, an entrepreneur, and a Yoga Health Coach.

The timing of the trip was interesting too. A year before, on summer solstice, I was leaving my growing-up home after a strong disagreement that showed it was time to go find my own home. I drifted through the mountains toward adventure sports and clear flowing rivers. Solstice had been a big turning point that year and led to the greatest feelings of personal sovereignty I had experienced. Now a year later, it was being refined into a new version of me that is sovereign in a new way. Six months prior in the fall, I had attempted the same bike trip. It was rainy, cold, and dark by 6 PM. The derailleur on my bike was slowly breaking until I was down to one speed with a lot of hills, too cold to stop for breaks, and soaked right down to my base layers. My mind was wrestling with why I was there the whole time. What was I trying to prove? Who cared? Who would even know? After a long wrestle with quitting, I pulled over in a split second decision and started hitch hiking to my car. I drove back home in the dark rain feeling a bit lost and silly.

The rest, the space, is the chance for our identities to heal from the stretch and become stronger, evolved, and new. It is the chance for us to embody the identities we have been working to create, through meditation, mindful action, journaling, cultivation of supporting thoughts and relationships. When we hold space, we give the chance for something new, something different to surprise us, to knock us right off our feet. This newness cannot get to us when our plates, hearts, and minds are full and we cling to the old.