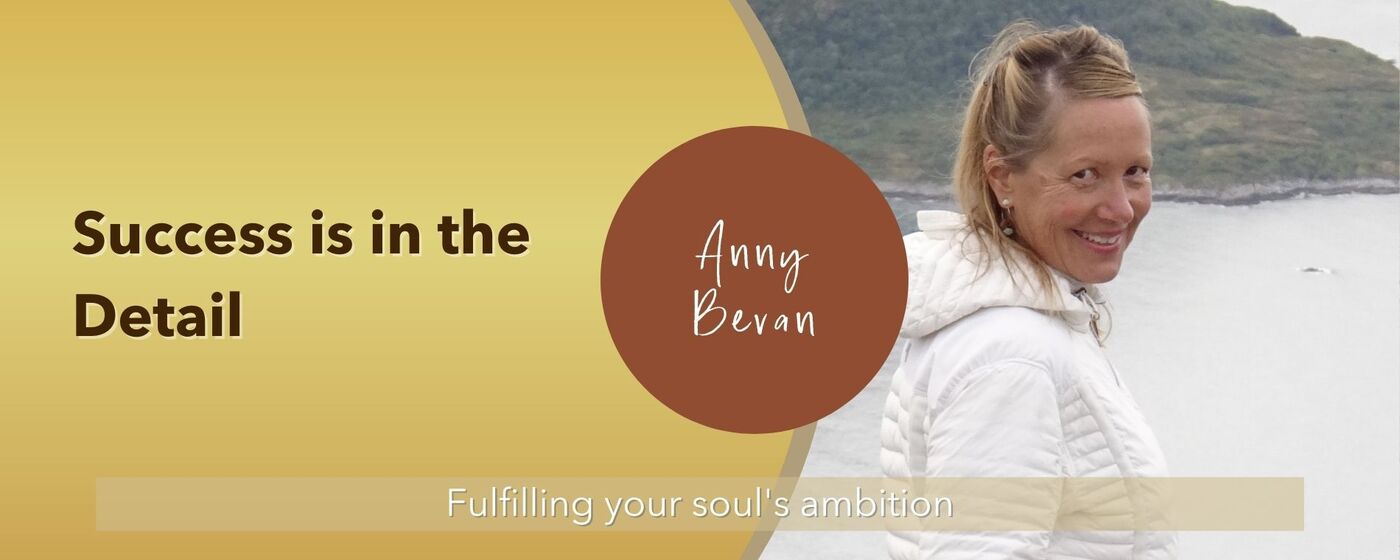 Success is in the Detail

I am struggling. I am into the nuts and bolts of the YHC course, still a bit behind (if there is such a thing) but really I'm stuck on the detail, the tiny details that make all the difference, the tiny details that have the power to carry me into ease and efficiency, the tiny details that have the capacity to streamline, the tiny details that are ultimately the foundations of success.

Why am I stuck on seemingly tiny details?

Because they're tiny!

Why do l bother?

Because l recognize their inherent purpose!

Then why am l stuck?

In many ways, l am a visionary, an ideas person, the grand plan designer, the communicator. I have thrived on mind designing all kinds of fabulous plans, ideas, and dreams. Many have had some momentum, generated interest and enthusiasm amongst others, inspired spreadsheets and post-it notes and then just as quickly these grand ideas have fizzled out – faded into my cemetery of ideas and visions, buried and often forgotten.

But never fear – not too far away is another brilliant idea! The visions are not without substance, they really are outcomes of my evolving consciousness, my deepening knowledge, and my tapestry of life experiences which gives them some merit. They are wonderful, but at the same time, the continual loop of visioning, creating, planning, and fizzling has become exhausting and wasteful.

Why can't or don't I stick with just one project and dive into that – give it a chance to blossom and grow – explore both my potential and my vision's power? I have asked these questions many times… but have never really been able to pick up on an answer…. And so the cycle goes on and the groove gets deeper. One day, l finally realized that some serious steps needed to be taken and l needed to seek help.

This is where BT and YHC come to fruition. I saw that this is where the loop can become an arrow of trajectory, an orienting symbol of direction for action instead. I was certain that this was what l needed in order to create some order out of my chaos!!

Into a Week 1 or Week 2 Body Thrive video, there it was: Self Sabotage. As soon as l had started watching "Self Sabotage – The Three Malas" with Cate, a light switched on and hasn't switched off since. First came the Anava Mala and yup, that was me. Great, l had finally got some insight into my continual fizzles. But wait! Then came the Mayiya Mala – that too was speaking directly to me – so now l had two complementary insights to my fizzles. It felt great to see it in writing and to hear it spoken. As my insight was deepening, Cate mentioned Karma Mala. Surely, l thought, there can't be any more Malas. If nothing else, l was pretty sure l was the queen of 'Self- sabotage'.

Together they created a picture, framework, and a get out of 'stuck' opportunity – if l was willing to take it of course. The Mala's were not just about habits and Body Thrive but were applicable to my never-ending avoidance of committing to embracing the small details as a necessary and important part of business building. My visioning was not going to cut it …. l needed structure and support – exactly what the details would provide.

This brings me to my point. The finer detail or the 'nuts' and 'bolts' is not in itself by any means the most difficult aspect of building a business, but they are the building blocks and foundational supports and they are a concrete expression of trajectory. Calendars, timing, creating templates, BT habits, scheduling and even bookmarking tabs and folders can take time, motivation, and persistence but they are also the easiest to forgo when the going gets a bit tough, when the 'great vision' starts to fade, when a new shiny object makes its way into your consciousness and when you just become overwhelmed.

In fact, any or all of the small details can be perceived as 'bothersome', small, and definitely not important in the grand scheme of things. However, it at this point when l notice l start to drift more often, when l start to dream a new dream or when l start to ignore the small things that l go back to Cate's video on the Malas and check in with what self-sabotage technique my unconscious mind has decided to employ to avoid the vision becoming closer to realization. Together with the Malas, I am continually refining my awareness of my own habitual practices of self-sabotage and then taking the time to explore the root causes and in this process weakening the looping habit and strengthening the bow holding the arrow.

As a result of this practice, l am more able to remain committed to my initial vision and make it happen with conviction and confidence alongside my strengthening capacity to acknowledge my traits of self-sabotage.Of course, this doesn't happen overnight but the foundations are there. It remains an important and constructive ongoing conversation between me and my Malas to continue together. Writing this has reminded me to embrace the 'nuts and bolts' as a symbol of moving forward and living my future.