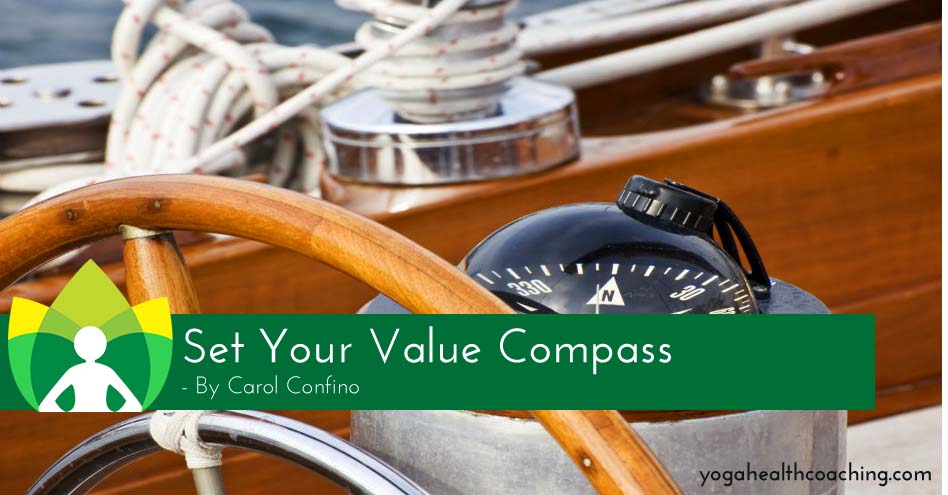 Set Your Value Compass

Values are our compass that help us stay true to our goals and to ourselves.

There was a movie called The Candidate about a man who grew up as the son of a politician. His family valued achievement, fame, and success in the eyes of the world. Instead of following the path of his father, the son played by Robert Redford, became an idealistic environmentalist who valued truth and honesty. He was not interested in the limelight and was able to stay true to his cause and achieve a life he was happy with.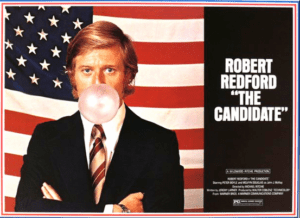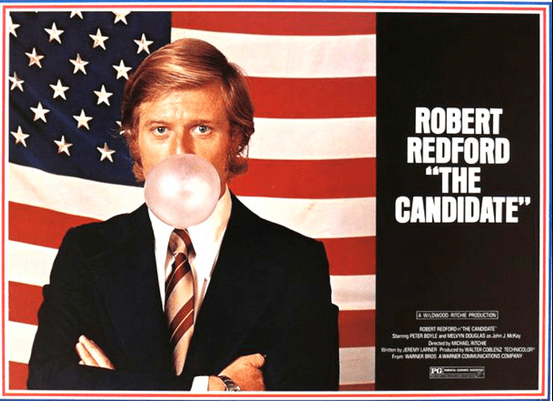 However, during the course of the movie different forces eroded away his values. Each different shiny thing that came along appealed first to his desire to bring exposure to his cause and then started appealing to his ego.The movie takes you through all the compromises he had to make until at the end of the movie he could no longer remember what he stood for.
The character gave up the environmental causes he fully believed in, his own integrity, and eventually lost the trust of those around him. His values were lost in pursuit of someone else's agenda. Not aligning even small choices with your values can erode your credibility with others and more importantly yourself.
Values are deeply held beliefs that define who you are.
Privacy, authenticity, being fair and being of service are values. So are are status, wealth, beauty and fame. You can see that 2 people with these different sets of values will have different priorities and would view the world differently. Neither of these sets of values are wrong they are just different and the things these 2 people need to be happy would be different.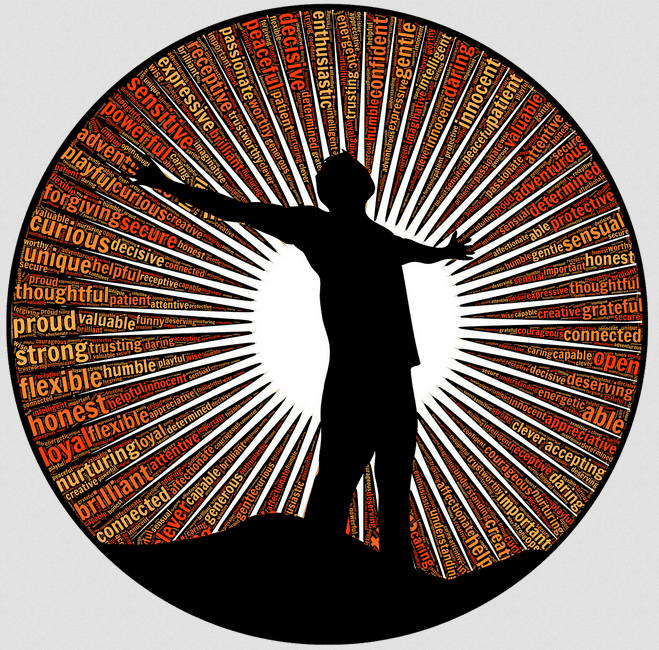 An example of a goal would be: Become a Yoga Health Coach. A goal is something you want to achieve. Values guide decisions and influence behavior. Maintaining strong values reinforces healthy boundaries.
Given the same opportunity two people, who each have different values would make completely different decisions. And the same person will often make different value based decisions as the circumstances of their lives change and sometimes their values shift.  When I was first starting out I wanted new and different experiences. I valued freedom and independence as I moved away from home to establish myself and began a new career. I enjoyed travel and doing new things. Now I did not change as a person, but my values changed after my husband and I had children. I started to value structure, setting down and establishing my roots.  It is not that my past values were "wrong," they just fit a different time in my life. Now stability as a value is more important to me as a family value. Some opportunities are simply not as attractive to me as they would have been in the past.
Define Your Family Values
Some families value achievement and being the best at school, in sports, etc. Families that value achievement would encourage the behavior of never giving up and never giving in. In my family we value trust and being truthful with each other. No matter the outcome there is no failure. These are all lessons learned. So for one family getting a C on a test or course is a failure, for us it is a measure of what you have learned. We have always been truthful with our boys and now that they are older they feel comfortable talking with us when they are having problems.They both know that we would be more upset if they hid things from us than if they are caught doing something they should not have. Even when things go wrong we support each other and don't care about how things appear to others. There is no one-size fits all to planning.
Balancing Values
Over this past year I have become more politically active. Politics has never interested me but my values drove me to choose to become more engaged. This has led to getting dozens of requests for my time and/or money from multiple organizations. There is a natural urge to try and do everything.  Since I have my other values as well;  valuing my health, time, and energy I need to make decisions as to which request to follow up with and which to let go.  Some of the things I let go of are great causes but they are just not a good fit for me right now. Which actions I take will reflect my values and how I prioritize them.
My values reflect my actions and the way I live. If action is not aligned with values there is a disconnect that will cost you; now or later.  I spent hours standing and marching in Washington DC at the Women's March and I walked in the rain on earth day for the March for Science. Visiting my senator's office, calling my representatives and signing petitions is so out of my comfort zone. Doing nothing was not an option for me, based on my values, but with this list in mind I can keep track of the bigger big picture.
Looking through this new perspective choosing between options becomes easier and naturally helps me prioritize my time and focus.
Values can and do change or become more urgent at different times. Reassessments are necessary from time to time.
Find Your Values Manifesto
Get clear on your personal values right now. Do not censor yourself. If money is a value right now – own it.  At certain times and in certain circumstances money is a great and necessary value. Keep it simple though – values don't have to be lofty, they just need to be true for you.
Discover the values of those around you. Talk to the people you live with or interact with the most. You probably will have many of the same values but you may find differences. These differences can shed some light on conflicts you have with them.
Live your values or redesign them. Put your money where your mouth is. Live and work with your values and your group/family values until they become comfortable. If there are conflicts talk them out and come to a compromise or agreement about how to handle this. Look at your choices, with your own vision and values, and prioritize and make decisions with these in mind.
Set Your Value Compass
What do you really value?  What would cause you to regret an otherwise great opportunity?  At the end of the day if you keep your values straight you can feel good about whatever you accomplished.
Base your goals and actions on your values. My goal is to be a Yoga Health Coach, that is something meaningful for me to achieve. Maintaining strong values reinforces healthy boundaries, guides all my decisions and influences the choices and boundaries I make.
What do your values drive you to do?  Scroll down and comment. What is your value manifesto and how this will change your boundaries this week?