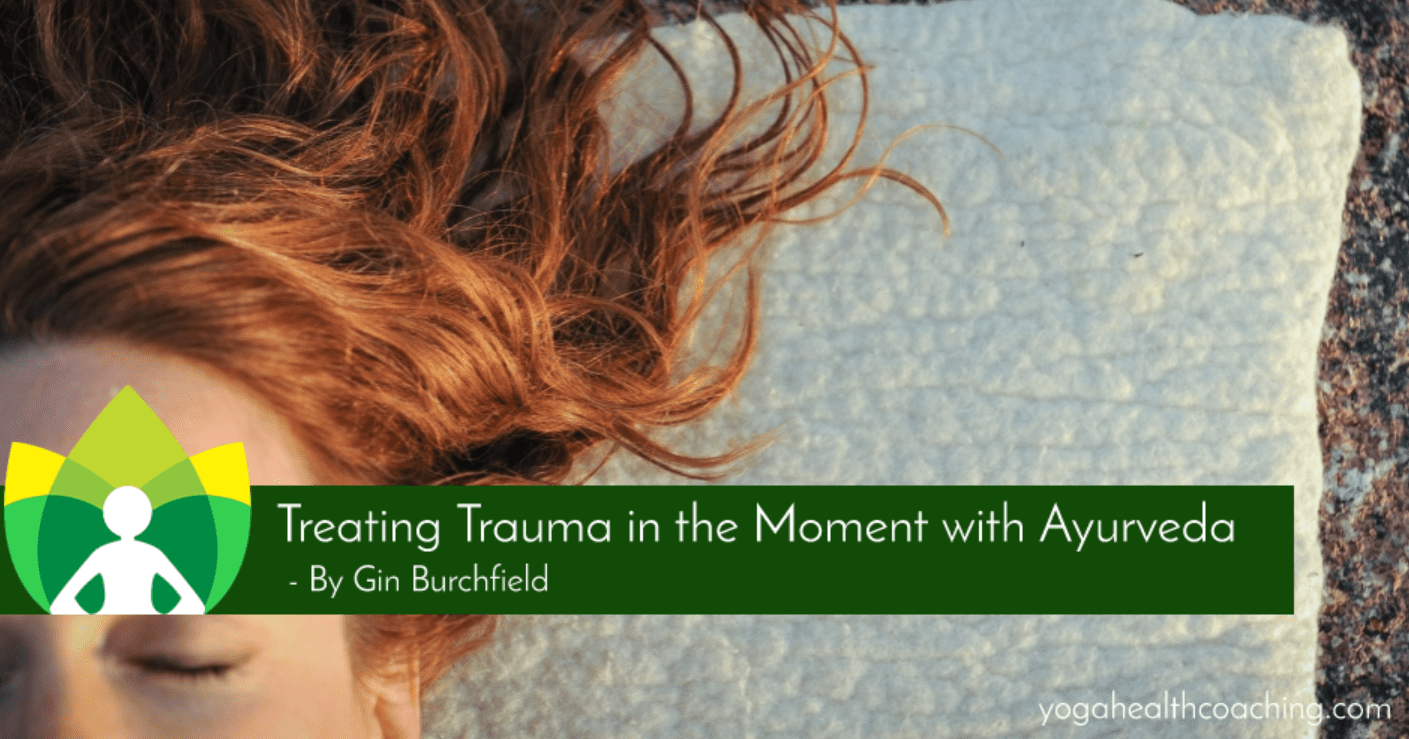 Treating Trauma in the Moment with Ayurveda

Just when you think you have your habits dialed in…You are thriving, spreading your wings and flying…when…BAM!…an unexpected trauma hits. Suddenly you are exhausted, overwhelmed and tapped out. You find yourself trying on old habits – the ones that fit like a worn-out sweater. A little stretched out, no longer fitting well or looking good on you, but somehow comforting. You know what you should be doing, but keeping your updated habits feels slightly out of reach after being blindsided. You slip quietly away from newly cultivated habits that support greater authenticity, and a new and more evolved self. You find yourself growing dull around the edges. Grief sucks you down into a deep spiral. Even as the backslide into your old habits brings comfort, the ramifications are palpable. Once dormant health issues rise once again. Fatigue sets in. Soon you are hardly recognizable, wondering where you slipped and how long you'll be gone before someone or something gives. That someone is you.
Life Happens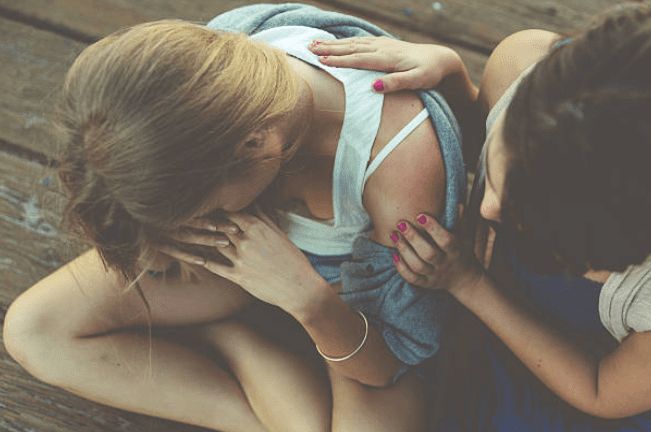 Sound familiar? If it doesn't now, it will soon. Why? Because life happens. This is not meant to be a grim warning, it's just reality. Sometimes in life we lose – a loved one, a relationship, a job or special project. Sometimes the loss hits hard. Other times the wave of the loss simply washes over us, and we're able to move forward with ease. Other times we are broadsided.
The question is how will you choose to handle your next unexpected trauma? Being informed and having a plan may help you navigate the process with more grace and ease.
My Story
Six months ago, I was just back from Yogahealer Mexico Retreat. A profound experience with more than twenty like-minded women. I was on fire. Following the retreat, I was clear on my next course of action for my relationships and my business. I was wide-open and firing on all cylinders. I felt phenomenal. In the week I returned home, I discovered I was pregnant! This was the icing on the cake! I was full of magic potential and I could not wait to see what was next.
Five short days later I woke in the night to the horrible realization that I was miscarrying. I went to the doctor, cried with my husband, talked to a few friends, brushed myself off and then jumped right back into my old life like nothing happened. My mantra was, "Keep on Trucking."  I knew I was sad, but I didn't want to face my feelings, so I did what the old Gin would do. I yogied by day (wearing the visage of a happy, healthy coach) and drank wine by night. I ate heavy and late. I stayed up watching TV and I let go of my meditation practice. Soon symptoms of my previously dormant autoimmune disease began to reemerge along with uncomfortable digestion and leaky gut. Hello, old tattered sweater.
The thing about healthy habits is, once you have developed them, you know how bad it feels when they are gone. My internal dialogue began to shift as I realized the serious consequences of returning to my old worn out habits. "I no longer want to be like you, old self." "Ugly old sweater, you do not spark joy." I needed these declarations as I began to recognize the difference between the me I had been evolving towards and the me that relied on attachment to address trauma.
I will survive!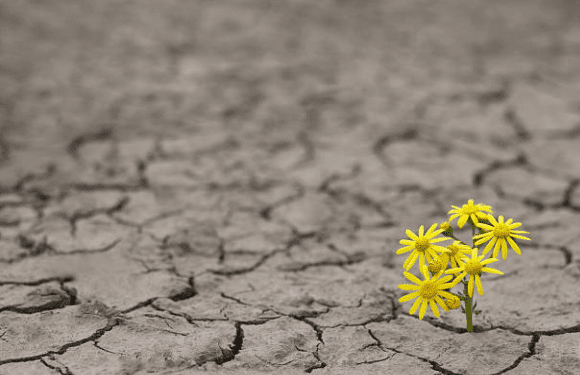 I have survived trauma before. I know how it feels to sit with it, to wear it like an old tattered sweater, even to define myself by it. When I began to identify with my trauma: "I am a wife and mother who will never have another baby" I began limiting my evolution. Limitations can be seductive. We hold on to them for the same reason we hold on to old things, like the sweater that no longer fits, even when it no longer sparks joy… because there is comfort in identifying with the familiar "old self." Change is scary. In my case, the person who wore that ugly sweater could sit comfortably with pain and even more comfortably with the use of old habits – like overdrinking and overeating – to numb that pain and tap out. The new and evolved version of me was someone who identifies with higher truths: "I am a wife and mother who is healthy and joyfully births many creative endeavors." Instead of the slubby sweater, I wanted to emerge as polished, vibrant and authentic, in a cocktail dress! In order to realign with my new truth I knew that something had to change – NOW! I knew it was time to digest my trauma.
Trauma, Ama, and Ayurveda:
Trauma typically appears without warning. And while trauma and grief are separate, the processes are often linked. Often we need to grieve when there is trauma, and sometimes the grief process can be traumatic in itself.
In psychology, when you notice trauma creating symptoms in the body it is called somaticizing. This is the process in which the mental state produces physical symptoms. Think headaches, weight gain, difficult digestion, etc. Through the lens of Ayurveda we go one step deeper. Why does mental/emotional trauma cause these symptoms? The answer is – Ama. Ama is the sludgy toxic waste left behind by anything that is undigested – be it food, thoughts, or emotions. Ama is sticky, and difficult to move. Ama can result from a physical toxin that you ingest or ama can result from an experience, such as trauma. Ama arises when anything you take in through your senses is goes undigested. Once ama takes hold in weak tissues of the body-symptoms emerge. In my case, my trauma showed up in my thyroid and my gut due to my Autoimmune disease. When trauma creates ama the body feels slow, almost inert as ama suffocates cellular regeneration. Physically, mentally and emotionally, you get "stuck." And where ama takes hold due to trauma, grief takes hold too. Now, instead of moving through a process, progressing through the stages of grief in a healthy way, you are stuck in it.
If, however, you prefer to be unstuck and if you like the feeling of being in integrity with right action, you can choose to process grief and trauma in the moment and weeks thereafter, rather than getting stuck in the ama. Your body has the capacity to move through the ama, but it needs support. Rather than amplify the pain and the process, you can choose to be in it to move through it. Uncomfortable, yes, but necessary. Here are some suggestions to help:
Practice Self-Love with Oil – In Ayurveda, the word for oil has the same meaning as the word love. Take time to perform deep self massages or Abhyanga with a warming oil like sesame. This helps mobilize ama and allows you to talk to your tissues before somatization sets in. Applying essential oils to the feet before bed – like clary sage and lavender, help fight depression and prepare for deep rest.  Eat warm, soupy, even slightly oily foods. Keep your digestion supple with oil. It will help you to process ama and move it out of your body.
Early, Lighter Dinner – take the first habit of Body Thrive to heart. In order to rest well and (see below) ease the load on digestion, eat several hours before going to bed. This simple habit will leave you lots of extra energy to digest trauma. When you are actively experiencing a fight or flight response in your nervous system or have any symptoms of adrenal fatigue, it is not wise to skip meals. Instead, plan to eat warm meals with warming spices (like cumin, cinnamon, clove or ginger.) Warm, easy to digest foods leave you feeling grounded and nourished. Don't overload your digestion with processed or sugary foods that create more ama while digesting your trauma.
Early to Bed – One of the best places to process grief is in the deep restoration of sleep. Prepare for restful sleep with a set bedtime routine. Mineral baths (like epsom salt) are grounding and allow you to wind down for bed. Get to bed well before 10PM. This will allow your body to use its natural nighttime bile production to process emotional ama. Create the opportunity for your body to go into several cycles of restorative REM sleep by allowing 8-10 hours for sleep during trauma recovery.
Rest Deep – Take time off. Really. Now. Taking time to deeply rest and tend to yourself in the moment. If you feel like you don't have time, be aware that taking time earlier in the process will minimize the amount of time you need to take off later should the ama take a stronger hold. In my case, with miscarriage, total bed rest was recommended by my Ayurvedic Practitioner immediately after it happened. By ignoring my body's need to rest I began the path toward dis-ease – later needing a full month off to finally process my grief. Stop, drop, and be present to your experience. If you find meditation difficult during this time try restorative yoga or yoga nidra. Your body, mind and spirit will thank you.
Journal – Journal your feelings, your sadness, your anger and your gratitude. Write a letter to that which you lost. Give all your emotions to the page. Give voice to your grief. Hold nothing back. Allow your true Self to feel heard.
Like I said, life happens. Have a plan for the next time you experience trauma and times when unprocessed grief arises. Learn from your experiences and allow the process to grow you and shape you into the next best version of your highest SELF.