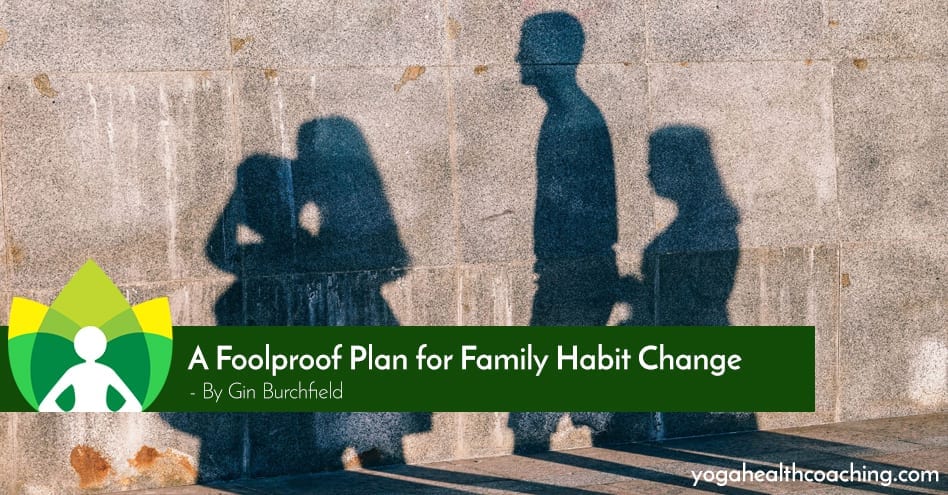 A Foolproof Plan for Family Habit Change

In our Yoga Health Coaching community, we often talk about getting "buy in" from the people we hope to influence. We also talk about getting buy in from the people from whom we require support in order to change something in our own life. What is "buy in'? It's using the art of persuasion, really. It's presenting your case for why a change is needed, demonstrating that change by example, and in doing so influencing the people around you to desire the same outcome. When seeking to introduce your healthy habits to your family, "buy in" is integral to both your success and their success.
Don't Make Me Do it Mom!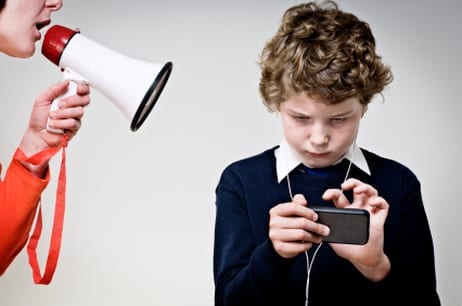 One of the places I have faltered in this effort is by attempting to force the idea of a new habit on my family. Knowing that this approach does not work, how do I impart vibrant health on my spouse and children without driving them away? How do I plant the seeds for a legacy of thriving health in spite of their natural resistance to change? First, you must seek buy in from your spouse, then your younger children, and finally your teens. Having your family in on the journey requires patience, understanding, and critical thinking in creating a plan that works for each age and stage of development.
Getting buy in from a spouse is often a huge undertaking, especially when we are asking them to step outside of their comfort zone. Take YHC habit number one as an example: Earlier, lighter dinner. As Yoga Health Coaches we accept that eating your smallest meal at supper, and eating it well before bedtime, leads to strong digestive function and a better night's sleep. But getting my husband to buy in to this concept was not easy in the beginning. We had to change our lifestyle from 7:30pm meat and potato, big event meals to 5:30pm soup and salad kind of eating. It meant getting our family home earlier, changing work schedules, doing weekend meal planning and preparation, and changing the foundational notion that dinner is the day's main event.
Slow Down for Long Term Buy In
Changing our habit around dinner didn't happen all at once. It's been two years since we embarked on that journey. First, we both encountered resistance to trying something new. Next, we had scheduled activities that had to shift. Finally, our meal preparation had to change. My husband had to hear about the benefit, feel the benefit in himself, experience the ease it brought to our home, only then did he fully buy in.
Buy in can happen slowly, like this, or quickly. If there is an outcome we really want, we are more likely to change our behavior. In the example of Earlier, Light Dinner I was motivated by a desire to feel better in my digestion and to get deeper rest. Someone else may be motivated by weight loss. But what about my kids?
Why Mommy Why?
When children are little, we set their schedules. They need that. We put boundaries on lunch, dinner and desserts. On screen time and nap time. It's easy. They expect you to provide structure, and they (generally) follow it. As children grow, they grow in their independence. Even my 7 year old needs a reason if something big is going to change. My kids might not have an option on what time dinner is served, but to change a habit they have to be invested in their own outcome. They have to have their own reason to buy in.
Wait For Dessert
In my example of ELD, the younger child is motivated by hunger. You can slowly move afternoon snacks later while slowly moving the dinner earlier. Soon, you can eliminate the snack and go straight to the meal. Perhaps they need a reason to wait. How about dessert? When dessert is paired with dinner it doesn't defeat the purpose of ELD at all. "Wait a little longer to eat until dinner, and you may have dessert tonight." Delayed gratification builds the efficacy of the reward. Win-win.
Like Mother, Like Daughter
Young children (let's say ages 2-10)  can be taught habit by example, also. One of the ways we nurture our health in my family is by drinking warm water first thing in the morning, which flushes our cells and helps induce a morning bowel movement. My daughter and I do this together every morning. We keep a thermos filled with warm water bedside, and when we wake we drink. It's just what we do, like getting dressed and brushing teeth. She sees me do it, and does it too.
Easy Does It

One of the best ways we can care for our young ones is to not over schedule them and make sure they get plenty of rest. Sticking to one after school activity allows your child to count on consistent routine and to comply with his natural circadian rhythms. Increasing sleep time in winter by going to bed early and consolidating your child's morning routine so that they can wake with the later rising sun. Make at least a couple of evenings per week quiet, family time. Have fun with cooking and cleaning together so that you have adequate snuggle-time. Having these stop-gaps built into your week is a great example of easeful living and will set the pace for your child to grow into a healthy, robust teenager.
Speaking of teens, what do you do if you are starting with an already depleted, high acheiving teenager or college student? How do you get their buy in?
Ouch! How did that happen?
Remember, buy in is entirely dependent on the level of pain associated with the problem and the level of reward associated with the solution. Most teenagers don't have a great sense of body awareness – its developing during this time of life. We also know that teenagers don't always have a lot of impulse control, and that they need guidance to connect cause with effect, especially where it comes to their health. If staying up until 2am has a greater reward (getting to hang with friends) than going to bed at 10 (getting a good night's sleep) the teenager will generally choose the former each and every time!

Six Steps to Teen Buy In
If you can gently (not antagonistically or self-righteously) talk during the time when they are feeling the pain, you can introduce the choice-point, meaning the point at which they had a choice as to which "reward" their actions would lead to. For example, its Sunday afternoon after the sleepover, Your teen is exhausted but needs to study for an exam. They feel tired, mentally and physically drained, and now they are emotional over what lies ahead.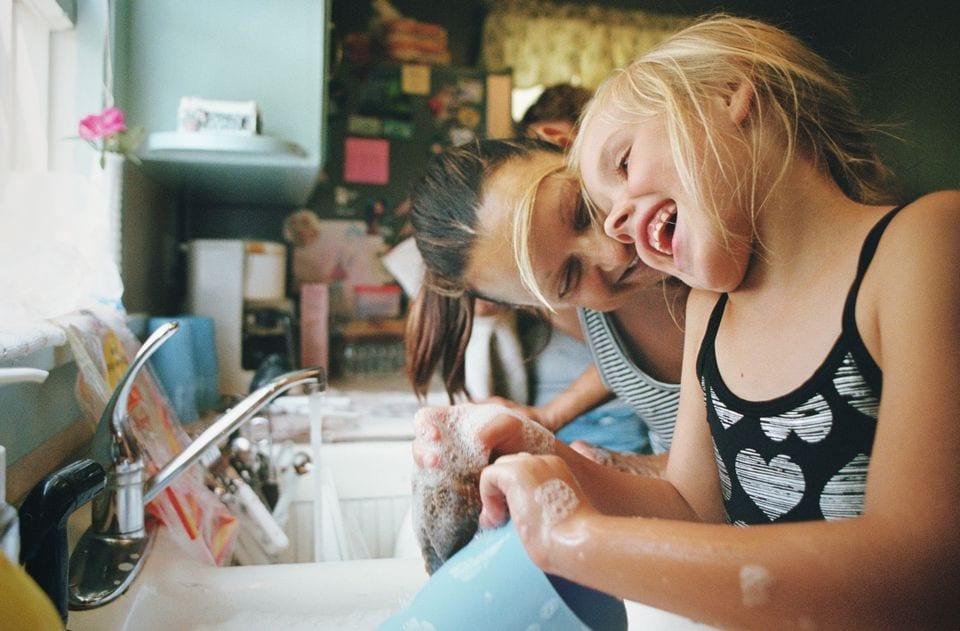 Ask your teen to identify how they feel. Refrain from putting words in their mouth or assuming.

Ask your teen to identify why they feel this way. Refrain from judgement. Let it be whatever they say it is.

Gently offer a right-now solution (here is some warm soup, after that why don't you take a 45 minute nap before you study).

When your child is feeling better and has accomplished what they need, revisit the pain point that they identified.

Ask your child what other choices they could make, even at a slumber party, to feel better the next day.

Help your child to truly feel into their body when they are well rested, identify this reward with the action of getting adequate sleep.
Rinse and repeat. For every habit you would like to help your teen acquire, there has to be a trigger (something that makes them choose the habit) and an identifiable reward. Teens are naturally questioning and critical, (it is an important part of their brain development to think in this way!) so it is important to guide them through their own process of buy in in order to help them reap their rewards.
Start Small to Get Buy In
Acquiring vibrant-health is a journey. It is a long and winding road comprised of daily choices to make self-care my highest priority. Looking back on my self-care journey, I can see the times where I have faltered, and the times when I have really succeeded, discovering new routines and habits that work so fantastically that my sense of vibrancy and health skyrockets. Naturally, from those periods of success comes a deep desire to see my loved ones experience the same good feelings. If you are your family's beacon of health, start small. Choose the one or two things that you think will have the greatest impact and begin to execute and exemplify the habit in your own actions. Choose baby steps for a plan of action that makes it so easy, they can't say no. Use the suggestions in this blog to begin the process of buy in, and relax while your family members adjust in their own way. Envision the legacy of great health, and allow that legacy to unfold with care. Here's to you – the Vibrant-Health Maker!