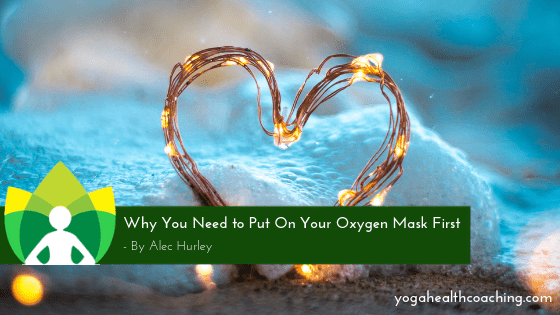 Why You Need to Put On Your Oxygen Mask First

As teachers, coaches, tribe leaders and thought provoking lifestyle innovators, our influence on those we encounter in our lives may be much greater than we realize. Tribe leaders who show up and inspire through lived action and integrity make their teachings more accessible to those they desire to serve – even as they continue to work on their own next phase of personal evolution.

It is important as tribe leaders to have clear values and standards that keep us uplifted and able to serve every time we enter our role. So what keeps you in a high-vibe state so you can serve and lead in your unique way?

These are a few of the ways I continue to explore through the invaluable practice of refinement.
Iterating and Deepening Through Experience
"Never stop learning". This phrase has stuck with me ever since I first heard it. But I was never really turned-on by the idea of learning so I shifted it to "never stop experimenting". 
This can mean a life of exploring what works and what doesn't. Practicing, refining and repeating- this is the practice of yoga. Take time to reflect- what is helping you show up as a teacher? What is not helping you?
Highly effective teachers carry a high vibe. They embody what they are teaching and aren't afraid of learning. The difference between an effective teacher and a highly effective teacher is the ability to integrate what is working and to let go of what is not working.
Adaptability and Collaboration
What the phrase "never stop experimenting"  taught me was to be willing to try out new ways of doing things and new ways of being. Be it a new perspective, a new model, or a new way of interacting with other tribe leaders, experimentation leads to adaptability.
If it works keep it, if it doesn't throw it out. Adaptability is one skill I have been honing for a while now and has led me to adopt a collaborative mindset. Not long ago I had limiting tendencies that confined me in outdated ways of interacting. I considered other coaches and teachers on a similar path to be competitors. I didn't really see how much I was limiting myself until I began to see other tribe leaders as fellow influencers and supporters. Through experimenting, I became adaptable and able to go beyond my cultural programming of competition.
In what areas of business and life can you as a tribe leader become more adaptable? Experiment, explore and have fun trying something new.

Communication
Clear communication is key for tribe support and is most accessible when we are in a high-vibe state. I was never a talker. Growing up I was the quiet and content boy, the one who wouldn't engage in school unless forced to. I didn't learn how to articulate my voice clearly until I began teaching yoga.
Beyond the clarity of your words is the subtle energy behind them which influences the tribe in deeper ways. Communicating passionately and honestly can have deep long lasting effects on those who are receiving your teaching. Beyond the words, how would you describe the subtle communication of your energy? When a tribe leader is implementing self care in ways which nourish their body, mind and spirit, communication comes through much more clearly. The subtle energy behind the words is in some ways more influential. Subtle energy can deepen or hinder the message being communicated, which is why this is such a valuable area to refine.
Basic practices of self care go along way.
Self care practices are an essential way that health coaches demonstrate integrity.  Do them because they support you. Continue doing them so we can support others. Clear values are key. Any embodied teacher knows the value of deeply rejuvenating down time. Time to disconnect, recharge and tune-in. If you have ever traveled by air you know the drill. If the oxygen masks come down, secure yours before helping others. It makes sense: with no time for self care and rejuvenation, a tribe leader will burn out, or in this case suffocate.
The basics are the beginning and they deepen over time. Through practice the basics evolve into unconscious, deeply nourishing and rejuvenating behaviors that directly influence the effectiveness of what is being shared, taught, and discussed.
If a teacher wants to impact the tribe in a deeper way, it begins with learning to practice self care in a deeper way. My current passion is in creating support for those leaders who want to go deeper- and inspiring them to get clear on what it is they need to keep them going and evolving in the way they need and desire.
Experimenting with what is working and what is not working. I invite you to continue the process of refinement to become a highly effective tribe leader.