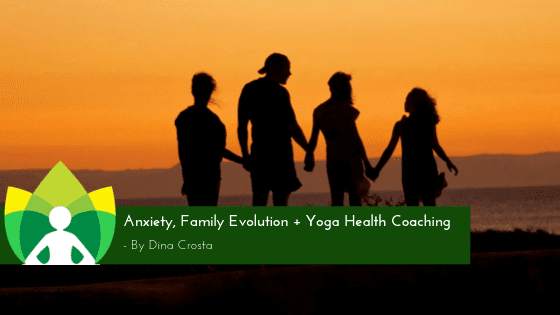 Anxiety, Family Evolution + Yoga Health Coaching

.
In this video, Cate Stillman and Dina Crosta talk about:
What positive changes students experience while coming to the course.
How body thrive groups influence the way family members are relating and connecting.
What shifts appear when you go deeper into Yoga Health Coaching and Ayurveda.
Links from the Conversation:
Our Favorite Quotes from the Conversation:
If you want to change what you're experiencing, then you have to change what you normally do. Then you'll be vibrating at a totally different reality, which has different thoughts, ideas, assumptions, relations and sensations in the physical body.
About Dina Crosta Yoga Health Coach
Dina began her love affair with yoga in 2001. From her very first yoga class, Dina experienced the challenge and freedom of practice and over the years Dina has seen her life grow in many ways through the practice of yoga.
Since 2005 she has been exploring and sharing her love of yoga through teaching. Through a balance of alignment and flow cues, she hopes to encourage every student to enjoy living in deep connection to his or her own body, mind and heart. Reach out Dina on her website