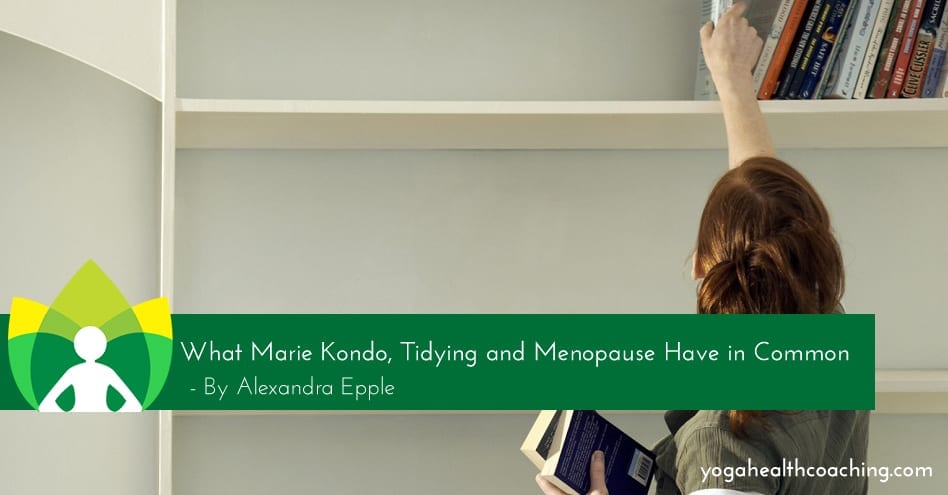 What Marie Kondo, Tidying and Menopause Have in Common

I just finished reading Marie Kondo's book, the magic of tidying. Again!!! Actually, to be precise, I didn't only read it I applied it!

The Marie Kondo method of tidying is becoming quite the household name, it seems. But in case you missed the scoop, let me explain.The magic of tidying is all about an effective method to get your physical space in order and tidy for the long haul. Marie suggests that you only keep what sparks joy and discard everything else.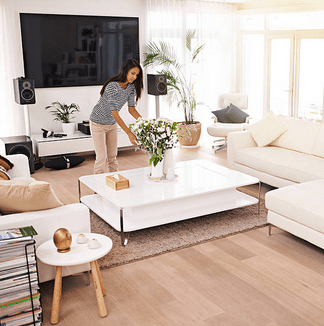 I found the results of following her method nothing less than magical. There is so much ease, clarity, and freedom in my living space now which allows me to deeply relax after a long day of work. There is also, literally, less stuff in the way for my creative process to unfold which is a  key as a wellpreneur. Because I now only have things left in my space that bring me joy, I am now able to focus on the things I really want to focus on and create the things I really want next in my life.
At this point you might ask yourself, what does all that have to do with menopause. Well, TONS. You see, menopause is a time of transformation. A move into wise womanhood. It is a call to clear out the old self so that your new self can emerge.  Do you feel it? Menopause is a calling to listen to yourself,  your deepest inner desires, your wants, your needs.
"What is it, that you want to do with your one wild and precious life?" – Mary Oliver
Detoxing is an integral part to transition through menopause with ease. Over the years talking to women in their 50s and 60s I have observed that those who were willing to let go of baggage – physical baggage in terms of stuff, or mental and emotional baggage – have a much easier time transitioning into wise womanhood. They have fewer physical symptoms and less emotional turmoil. Letting go and detoxing is also the first step to redefine yourself in creating what you want next in life.
3 Methods To Detox and Let Go
Method 1: Clear your space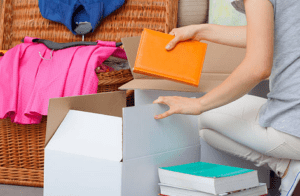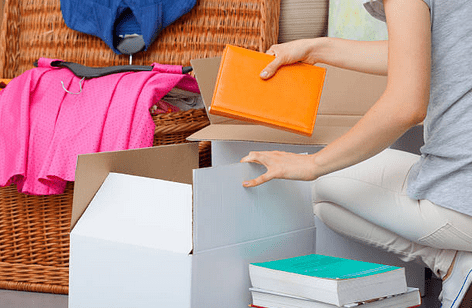 The best way I know how to do that is to use the KonMari method. Clearing your physical space brings clarity as to what sparks joy in your life and what is meaningful to you. Decluttering stuff that was tied to your old self releases old patterns and belief systems, clears the emotional body and with it releases memory from physical tissue. An all around win to ensure an easeful transition through menopause.
Method 2: Detox your body with the "hammer method"
This is a very common practice, historically speaking. All major religions emphasize fasting, or detoxing, during certain periods. Think Ramadan in Islam, Lent in Christianity or Yom Kippur in Judaism. Pretty much every major religion has fasting periods.  For a period of 1, 5, 10, 15 days, or however long you choose, you don't eat anything or only foods that are cleansing. This, combined with tons of self care and spiritual practices has a profound effect in detoxing body, mind and spirit.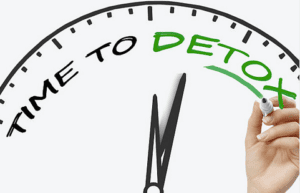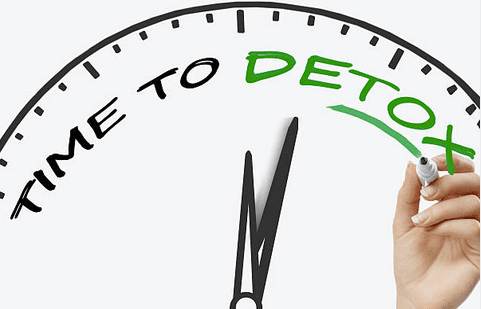 Over the years, I have undertaken various cleanses and detoxes and every time I go for it my body runs better, my mind gets clearer and my soul gets more aligned to consciousness. During detoxes physical, emotional and mental Ama (toxins) are being released. The point: get rid of heavy baggage in the form of undigested emotions, old belief systems that no longer serve and physical toxins that may otherwise make you sick. Releasing heavy baggage is a major benefit on a transitional journey like menopause. If you have ever traveled by plane you know how easeful it is to travel light. It is no different on the menopausal journey.
Method 3: Detox your body with a "kaizen approach"
If the hammer method doesn't much appeal to you, although I highly recommend it twice a year, you could get started with a Kaizen approach. Any of us Yoga Health Coaches can help you do that. Kaizen refers to incremental change over time. In terms of detoxing your body that means you start incorporating foods and beverages into your diet that assist your liver in clearing out toxins. The liver is responsible for filtering out excess hormones. If you are concerned about hormone imbalance during menopause, assisting the liver should be high, and I say very high, on your priority list.
Here are three simple ways you can get started:
Green smoothies for breakfast to greet your day right
Fresh, green juices. My favorite is Green Lemonade. You could  make that a breakfast alternative all by itself or have it as a side for lunch or dinner.
Herbal teas like nettles, dandelion root and rose petals. Drink those throughout the day.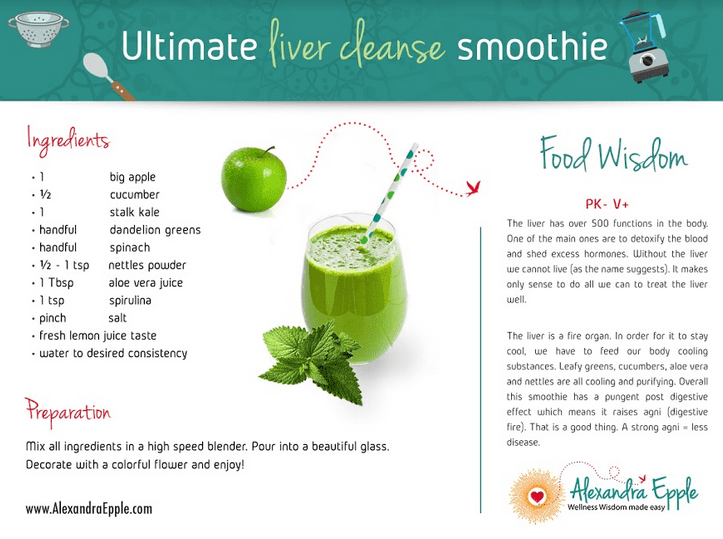 All these foods support the body to release the heavy baggage you definitely don't want to keep carrying. Or, as Marie Kondo would put it, they support you in only keeping the things in your body that spark joy. And if you are anything like me, you will want to increase the joy in your body manifold.
So get to it. Detox, let go, tidy up. Start small if you need to, go all out if you can. Marie Kondo your body, space and consciousness and menopause will turn into a breeze.