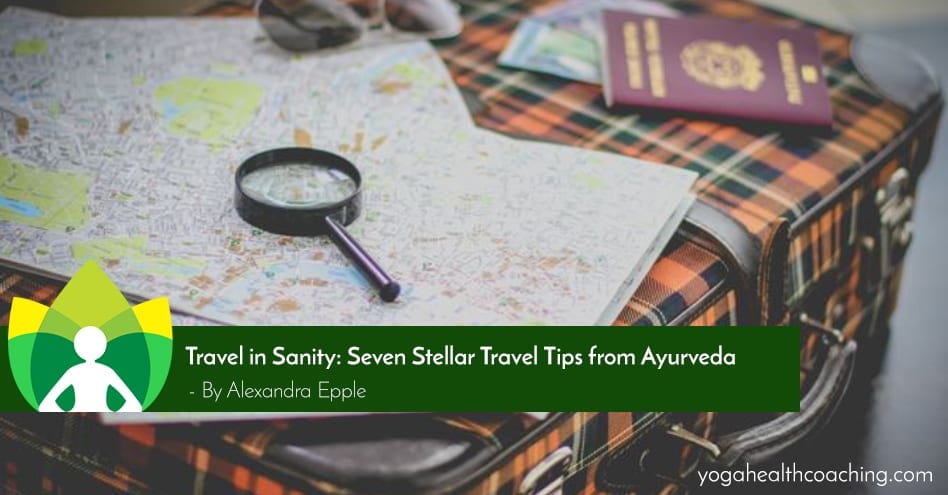 Travel in Sanity: Seven Stellar Travel Tips from Ayurveda

With the Thanksgiving holiday now upon us, you may be travelling to see your family by car, airplane or, if you are nostalgic, maybe even by train. Travelling can be uprooting and exhausting even for the most grounded of people.

Oh sure, occasional travel can be exciting and fun. I would be the last to knock it, having traveled extensively throughout my 20s and 30s. But truth be told, we have to be intelligent and skillful with our self care if we want our bodies to stay healthy while traveling. Only careful planning and strategic actions will keep our minds grounded during travel considering the stressors travel brings.

In the Ayurvedic, view, travel provokes Vata which is linked to overwhelm, anxiety and nervousness in the mind. Vata also causes constipation, dehydration, and dryness in the body.  Vata consists of air and ether.
How does Vata relate to travel?
Let me explain…
Air is related to movement. When we go from point A to B that implies movement.

Ether, aka space, is involved in travel as we start out in one space and end up in another space. This requires the body to adjust to the different requirements in those spaces including climate, food, timezone, altitude and maybe even a different culture.
Travel is particularly impactful the older we get
As children we are naturally strong and resilient because we are in the Kapha phase of life (earth and water). As adults we maintain our system with Pitta energy which is not quite as strong as Kapha, but still has a maintaining quality on our physiology.
As we hit 35 years of age, Vata increases with age. The older we are the more pronounced Vata becomes. Travelling, a Vata inducing activity during a Vata time of life, results in a lot of Vata.
Too much Vata has consequences…

Vata has a deteriorating quality by nature
For this reason grounding and nourishing practices are of utmost importance when we travel.  And, please, don't think that I am unfairly judging. There are lots of beautiful things about Vata.
Vata is the great mover in the body. Circulation, lymph movement and breathing are just a few physiological processes that require Vata energy.
When Vata is balanced a person is creative, visionary,  enthusiastic and genuinely excited about life. The pitfall comes when Vata rises too much. We call that Vata aggravation. The equation goes:
Travel (Vata) + Age above 35 (Vata) + Vata inducing lifestyle = too much Vata
We don't want too much Vata. As I said before, Vata is deteriorating to the tissues in the body and it creates an unstable mind.
Keep your Vata in check and make travel an easeful and enjoyable experience with these seven travel tips. Feeling good in your body and mind makes all the difference when you travel long distances to spend time out with loved ones for the holidays.
Seven Stellar Travel Tips from Ayurveda
1. Prep for your trip.
Get plenty of sleep before you start your trip. Eat grounding foods like root veggies, soups and stews, unless it's the blazing heat of summer. Hydrate a lot.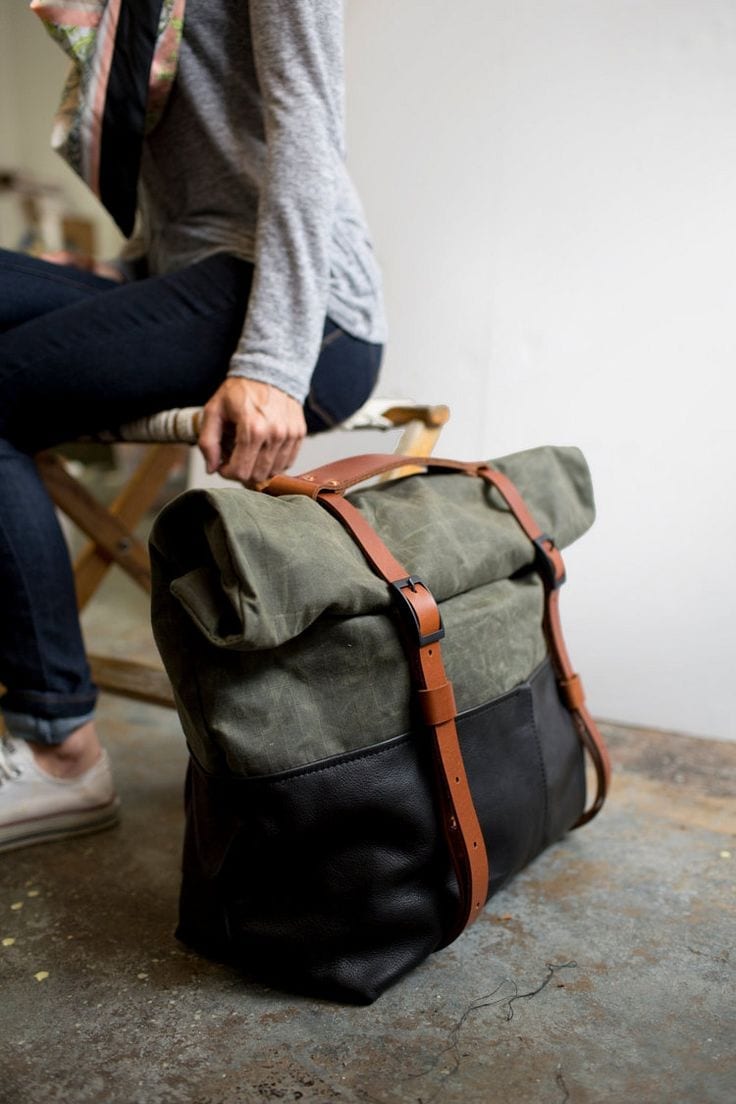 Prevention is the best medicine. Also take at least 5-10 min to get clear on how you will spend your time. Write it down. Is there anything practical you need to attend to or can you totally chill? Being clear about the intention of your trip including what activities you'd like to do, calms the nervous system and allows you totally let go.
2. Eat grounding foods.
You know how they give you pretzels and crispy sticks in the airplane? Forget about those. They are drying and aggravate Vata. Instead opt for soup (before travel, while in the airport or on the road), lots of hydrating drinks (forget beer, wine and coffee all of which are dehydrating; go for the water instead, hot is best).
Beets have an incredibly grounding effect on the body and increase downward flow. That is good to prevent constipation. Eat those if you can.
3. Take a bath.
Upon arrival, the first thing I do is take a bath, ideally with epsom salts. Water counteracts the light Vata energy, salt is heavy and grounding. If you can't take a bath because there is no tub, take a long, hot shower. If you can't do that, wash your face, hands and feet with hot water.
This bathing practice not only grounds the Vata in the body but the mind too. Water relates to the Moon and thus our emotions. Surrounding yourself with lots of water grounds your emotions and washes away any anxiety, overwhelm and nervousness.
4. Take deep belly breaths.
Vata energy, when imbalanced, has an upward and outward movement. The feeling is: I am crazy and all over the place. Taking full, deep belly breaths draws the energy down into the center of our body. Do it whenever you are standing in line somewhere or first thing when you sit down in a chair.
5. Do Self massage.
Use oil. Lots of oil. Ideally with grounding essential oils or vata reducing herbs. Check out this blog on Abhyanga (aka self massage) to get more details. Also listen to this podcast on how to alleviate achy joints and muscles. Sarah and I talk extensively about abhyanga.
If you have never done this practice before, start out by massaging your feet with sesame oil. Add any grounding essential oils like Vetiver, Jatamansi or Chamomile. Put a pair of old socks over your feet and let the oil sink in.
6. Choose airports and places that feed your senses.
According to Ayurveda, one of the major ways we get out of balance is through the misuse of our senses. Misuse refers to both overuse, underuse or incorrect use. Travelling inherently causes overuse of the senses. We are exposed to tons of impressions, through our eyes and ears especially.
Consider eye masks whenever possible and ear plugs whenever appropriate. Also, what I have found helpful is choosing routes on my trip that are less aggravating to my system. For example, I frequently travel from the US to Germany. Choosing stop overs in smaller airports like Portland or Reykjavik keeps me more calm and settled versus travelling through noisy and overstimulating airports like New York. The smaller airports also tend to have more holistic food choices.
7. Use essential oils.
They are a great rescue remedy that fit into any purse. You can also go through security with small bottles when air travelling. Essential oils are power houses as they carry the essence of plants in just a few drops.
Putting various drops of essential oils on key places such as the crown of the head, palms of the hands and soles of the feet ground and seal in your energy and prevents Vata energy all over the place.
Making It Work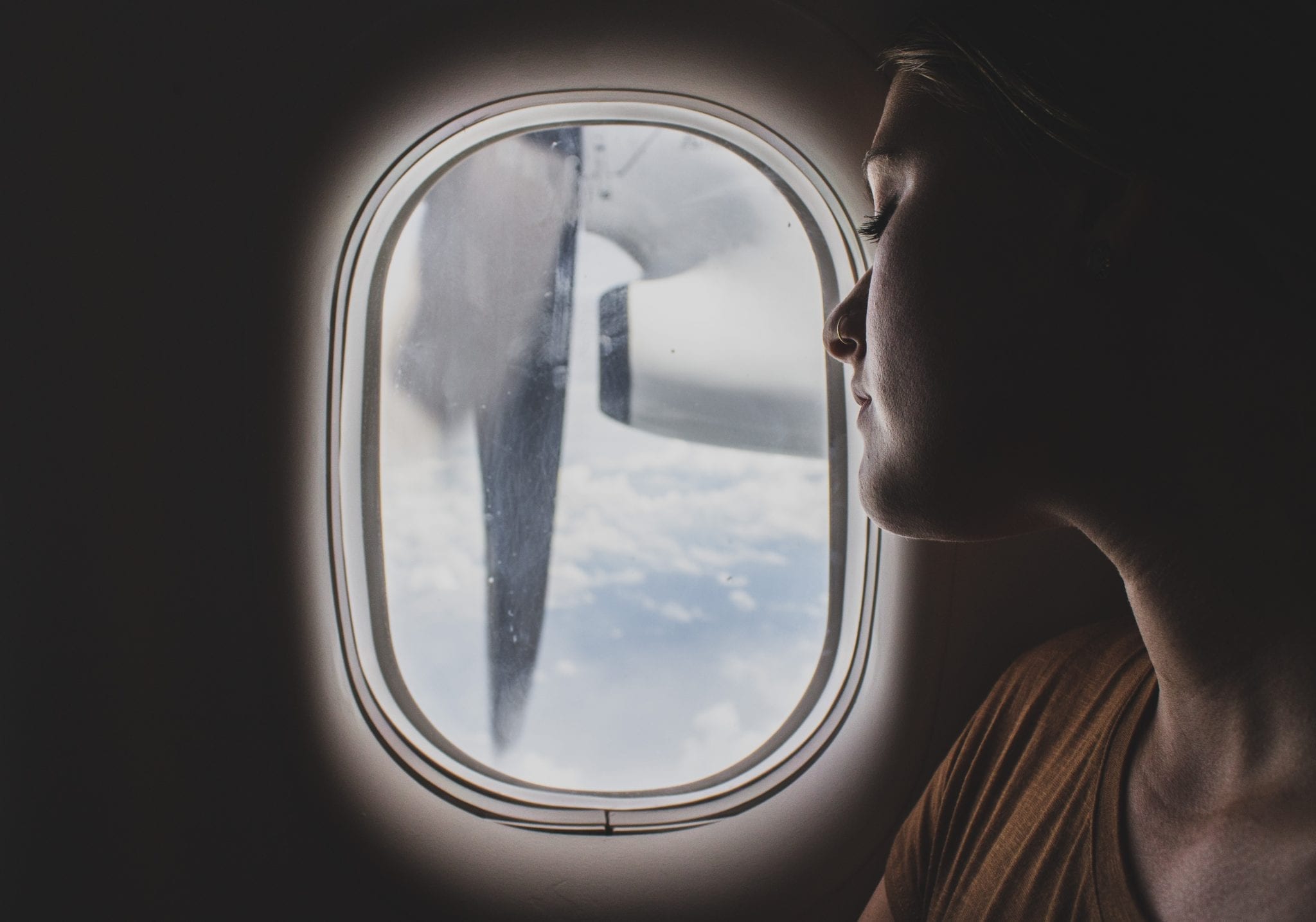 If this sounds like a lot, pick one remedy and do it diligently. Next time you travel adopt a second one, then a third one. Over time these practices will become habits. Your body will thank you.
And hey, if you need help getting a grip on these practices, we, as Yoga Health Coaches are here for you. That's what we do. We help you establish healthy rhythms and routines even while travelling.
P.S. By the way, air travel is even more Vata aggravating than car or train travel. Think about it. Air travel as the name already suggests, makes you deal with the air but also the ether element. Vata is comprised of air and ether. in contrast, during car and train travel you still have some connection to the earth, thus counteracting the impact of the movement a bit more. Still in all cases you want to ground Vata.