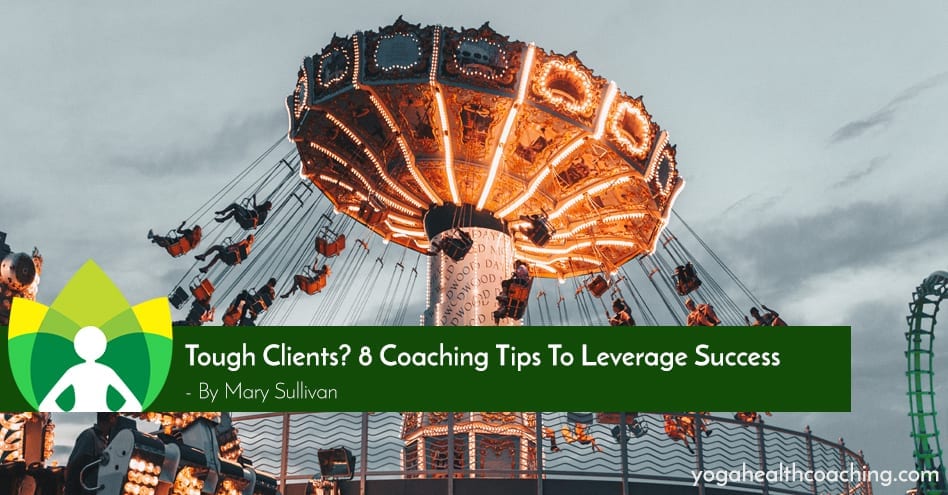 Tough Clients? 8 Coaching Tips To Leverage Success

One day after a client meeting I got in my car put my head against the wheel and sighed deeply.  I had met with a woman who started talking at me, the minute she sat down. It was clear she felt like a victim in her own life. She wanted change, really she wanted me to change her and didn't see how her anger and frustration was shutting her down.

I knew I had my work cut for me to help her leverage success. First on the list, get her to see the opportunity to take control of her life and buy into the work of change. On my drive home I started to build a mental plan to help her help herself.
Clients Have Unique Strengths and Weaknesses
In health coaching we shift paradigms and foster positive change. Clients who book time generally want to reboot or reinvigorate their lives. Unfortunately not every client understands or is prepared for the work of change. As coaches we need to constantly learn about client issues and bring tools to bear to leverage success.
After a while health coaches meet a whole spectrum of people. It is crucial to see and honor clients as individuals and be realistic about your skill set and who you can help succeed.
Does the client see the need for change and have a desire to do things differently?
They require support to build;
in the moment awareness,

discipline to change entrenched behaviors,

Habits in alignment with new goals.
A health coach can adds value by shining the light of awareness, sharing tools to build discipline and supporting the journey. Awareness, discipline and support are a powerful trio to drive sustainable improvement and leverage success. Unfortunately not all clients are at a optimal stage of readiness for the work of transformation
Assess your client's stage of readiness and identify potential blocks. Is your client a visual, auditory, or kinesthetic learner? Do they have trouble starting something new or are they keen to start but don't sick with it. Are they completely overloaded taking care of everyone but themselves?  Understanding your clients strengths and weaknesses will empower you as a coach. What client archetypes are you working with right now?
5 Archetypes of Tough Clients
Overachiever  (Not so tough)
A client who is easy and fun to work with, clear and mobile in a good way. She is ready, willing, and able to learn and will put in the effort to change. She writes a note before each class to let you know where she wants to focus and does all her homework. Ask her to read a book and she brings it to the next session with all kinds of bookmarks and questions.
This client is truly ready to take charge of her life and experience. Likely after a few months and big progress, she is ready to graduate, because she is doing so well. This client is a gift that gives you the perspective to deal with more challenging situations.
Delicate Flower
A client who comes in with full blown disease, ojas (natural resiliency) depleted, on lots of prescription meds, or someone whose life is crashing or is pregnant or in the middle of menopause, very old or very young.
Dial back the pressure and set their expectation for slower progress. Meet them where they are and engage with their health care team to carefully move them forward. Kaizen them towards their goals.
A very delicate client can be easily overwhelmed or even derailed by too much intensity. The challenge as a health coach is to set the speed of progress in way that supports her physiology and desire.
Just Stuck  
Clients who comes in who really do want change but who are tough and stuck with no idea how to get unstuck. In Ayurveda we call this low energy stuckness tamas.
Tamasic clients need a lot of support to make change. You will need to stir things up to help this person take action on their own behalf. Look for the glue that is holding them in place, is it fear or just habit. It may be that you discover the person wants change, but is not ready for the actions required to manifest it.
All Talk And No Action
She or he wants to use the sessions to vent. We have all met someone who continually chews on their problems and feelings from the past.
Start by gently redirecting the discussion, or just outline the purpose of each appointment and help her or him focus. Then bring activities like a stretch or a foot massage or putting self care on the calendar into each session to mirror taking action with them.
Challenge them to commit to a small doable actions and follow up. As a health coach it is great to have empathy for the tough situations we all face in life. But venting about the past, missing the present and neglecting the future helps no one.
One Foot On Gas,  The Other On The Brake.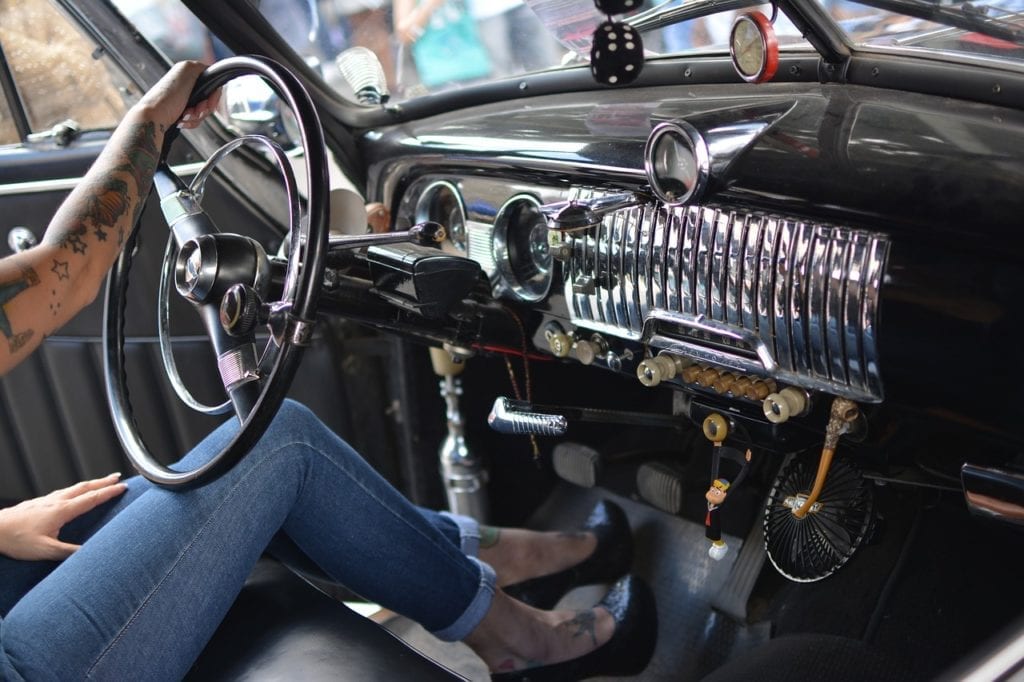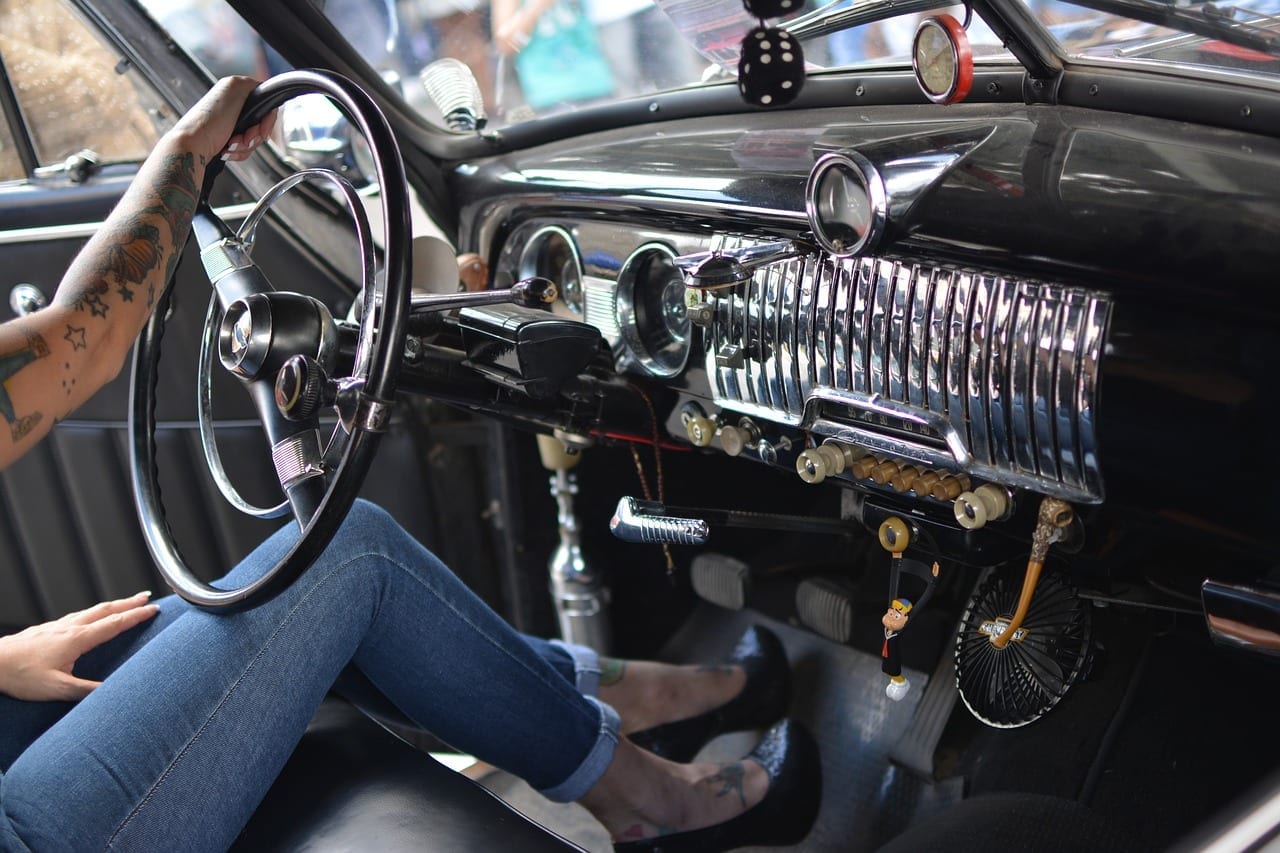 Clients may unconsciously self sabotage. I often see three subtypes of this one. The client who won't try anything you suggest. Encourage them to replace their "No, But" with "Yes, And…"
The client who uses a list of excuses for lack of effort. With this client I share that I use "shoulda woulda coulda, the dog ate my homework" when I catch myself making excuses. Laughter can help bring perspective on our behavior. As grown ups we are responsible for our own choices and only change will drive change.
Finally is someone who cancels at the last minute. For last minute cancellations, decide what is acceptable and make it clear. A coach's time is valuable and it denigrates the work and the relationship when clients abuse a cancellation policy.
All clients have their ups and downs, coaches too. Recognizing who you are dealing with drives better solutions. The wisdom to understand you can't help everyone is a huge.  Sometimes it's just not the right fit or the right time.  When you do engage, follow these 8 coaching tips to leverage success for you and especially for your clients.
8 Coaching Tips To Leverage Success  
Pre Screen

.  Not every coach is right for every client.  If you think it is a really bad fit, you are doing everyone a favor by recommending a friend who is better suited. It is about success for the client, and she or he will respect your honesty.

Set a Goal(s)

. At the beginning of each session set goals and make them measurable.  This will focus each session. It is fine to change the goal based on client communication.  Have a brainstorming session to refine the goals.

Hold the seat of the Coach.

We learn in yoga teacher training to "hold the seat of the teacher", but this applies with client work as well. You are there as a professional resource to help your client. Don't get sucked in. Keep the focus on the work and personal stuff and distractions out of the session.

Use the parking lot when necessary.

Decide with the client, how to best utilize your time together and put other issues and distractions in the parking lot to be dealt with later.

Create clear accountability.

 At the end of each session review to do's on both sides and secure client buy in. Follow up so the client understands the importance of homework. Habits are built in the daily doing.

Fill your tool box with a wide range of powerful techniques.

 Different clients learn and engage in different ways. One person might be willing to read a book or blog and another will need a podcast or a practice to anchor into new habits.

Plug into your community. Reach out to your health coaching community and teachers if you need perspective or have a question. The yoga health coaching forum is a well spring of support.
Graduate clients when the time is right.

Help when and how you can, then physically and energetically release the client. Sometimes clients need space to work or a new support system to work in. Create a graceful transition that allows the client freedom to work with you again if the need arises.

Ask for Guidance
I often say a prayer and ask the universe to invite people I can help into my practice.  It goes like this.  
"Please bring me the clients I can truly help. May I grow in my ability to affect change for the better in their lives through our work together."  
I do the best I can to empathize, understand and motivate sustainable positive growth for whoever asks my help.
Connect to the Community
Do you have a favorite client who challenges you as a health coach? How do you deal? Share in the comments and get some input down below. You are not alone. As a community we can help each other. There is opportunity for growth and learning for all of us.