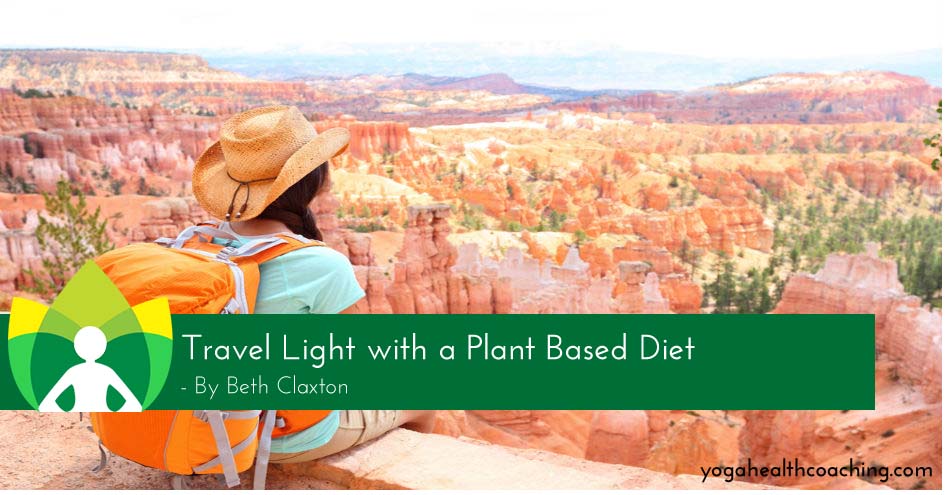 Travel Light with a Plant Based Diet

When my diet and digestion are consistent, my travel adventures are so much more fun. On the go and away from home, I notice restaurant portion sizes seem to grow into enormous full plate helpings. Cheese is in everything on the menu. And to add to all that, I fear coming across as 'high-maintenance' like Meg Ryan in When Harry Met Sally (just before she performed the fake orgasm in the restaurant). Healthy eating and consuming a plant based diet may be one of the most challenging Body Thrive habits to maintain when I am not at home. Starting the day with wise food choices sets the stage for me for the rest of the day.  What I choose for breakfast can stave off cravings and poor food choices later.  I find that when the body has a healthy start, the mind follows.
I Pack My Little Packets of Green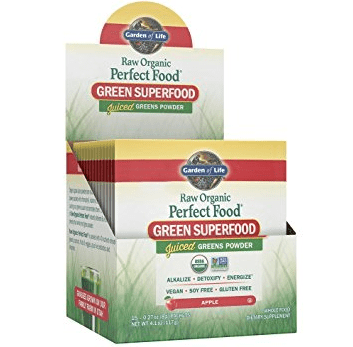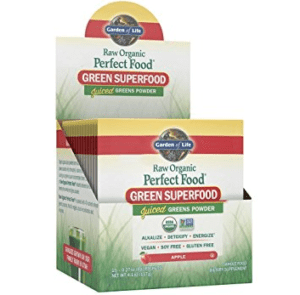 One thing I always stash in my suitcase is packets of green powder that mix with water to make an instant green smoothie. My favorite is Garden of Life because it is made with sprouted and organic greens. It's not too sweet, and it's very easy to make when I'm on a business trip or a family vacation, especially one packed full of activities. My daughters, my mother and I toured Washington, DC last spring to see the sights and introduce my two pre-teens to our government. Our Congresswoman was a friend. She had hooked us up with White House tickets, entry into Congress and the Senate, as well as a private tour of the capitol.  It was a trip I hope my family remembers forever. The hotel room was tiny and with so much to do, time was limited. These small packets of green breakfast love saved me.  Everyday,  just mixed my  powder, drank and headed for the subway to the Nation's Capitol. Some people make their own green powder by dehydrating greens from their yard and gardens. That's a way to stay connected if you can do it.
I Love My Fresh Greens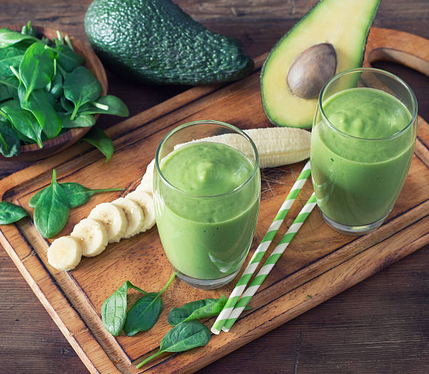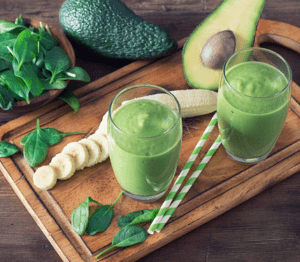 Whether I am camping, staying at an Airbnb, crashing at a friends place, or a holing up in a hotel room with a fridge, I take my Nutribullet. I love fresh greens when I'm away from home. Here's how I do it. When I arrive at my destination, I pick up some greens at the store. While fresher is better, even pre-packed/ pre-washed greens will do the trick. I also grab bananas and whatever else I can find wherever I am located. I can make an amazing smoothies while "on the road." I find these traveling green smoothies even more invigorating because a daily smoothie helps me maintain my routine. The adventures of traveling are enhanced when I'm on my game and feeling light and nourished.
The Nutribullet takes up about as much space as a pair of shoes in a suitcase and is worth every ounce of extra weight.  When I attended a medical conference last summer I bought a box of pre-washed kale, bananas and some fresh seasonal blueberries. There was no space in the little hotel fridge, so I put the produce on the air conditioning vent on the window sill. It kept everything cool enough to last 3 days and I had my morning blast of goodness. The conference was very dull and had the potential to put me right to sleep. However, I avoided turning to junk food and other snacks to perk me up because I had started my day with the best of the best – greens! Another tip, if you feel bloated, add celery to the smoothie.  It's a natural diuretic.
Turn up the Fire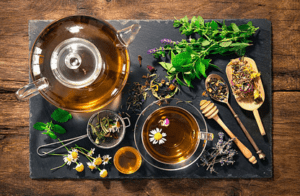 When my digestive fire gets disturbed at home, I grind spices to make a "fire starter tea" (I use a recipe of equal parts ground fennel, coriander and cumin) This tea helps me reset. It's something to fall back on at home and I also use it when agni (digestive fire) gets disturbed while traveling. Put a half teaspoon of the spice mix in a small cup of hot water and allow it to steep about 5-10 minutes before drinking. It helps tremendously with digestion which can easily get upset when traveling.  With the interruption of travel on my routine, having fire starter tea in my bag to keeps my agni stoked.  On every trip I take, I always keep fire starter tea in my bag.
Breakfast Spices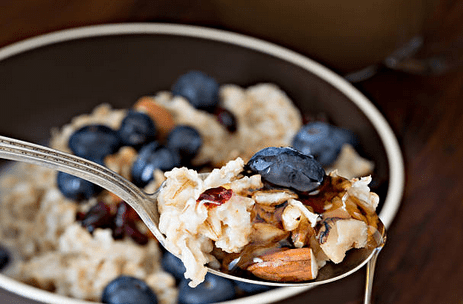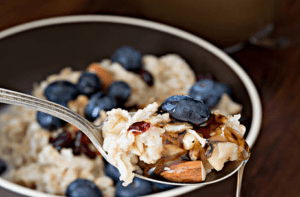 I also carry ground breakfast spice mix in a jar (cinnamon, allspice, ginger, cardamom, and a lesser amount of cloves). Starbucks always has oatmeal, and Starbucks are everywhere- even in the airport. Nuts, raisins, breakfast spice and oatmeal with a touch of honey can be the perfect traveling breakfast. I have turned to this recipe many times when nothing else is available. On the same trip to Washington, DC with my family, the breakfast spices saved me more than once. I carried my breakfast spice mix in my purse everywhere. No food or drink is allowed in the Capitol building. No water bottles or snacks can be in your bag. And the guards look! When we were having our bags inspected before observing US Congress in session, the security guards confiscated my breakfast spice mix. It was considered a food and they asked me to come back and pick it up on my way out. I laughed so hard inside because I didn't see it as food, I viewed it more as a supplement or medicine. It never crossed my mind that I should remove it from my bag as it was a banned substance. Any inconvenience the spice mix caused paid off in spades on that trip.
Dr Beth's 5 Commandments for a Plant-Based Diet while Traveling
DOWN GREEN POWDER every morning.
GET YOUR GRIND ON. Pack in the Nutribullet and let her rip in the AM.
STOKE THE DIGESTIVE FIRE with Fire Starter tea mix.
EAT FRESH LEAVES WHENEVER POSSIBLE.
When perusing a menu CHOOSE FOODS FOR A CLEAR MIND AND A VIBRANT BODY.
I'd love to hear about your dietary travel adjustments, tricks and successes!  Please share below in the comments, we will all benefit.