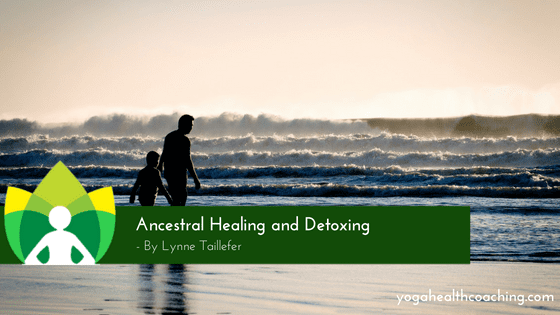 Ancestral Healing and Detoxing

How do these two terms come to work together? I had the same thought last fall when I first heard these two terms while assisting in the Yogi Detox Team.

A little history about my detoxing career…

Since I can remember my mother has given me Castor Oil: a quick and effective laxative to clean out any kid. My mom would say 'Open wide' – I did not know at the time I could chase it with something to help with the taste. Instead, I grew up liking the taste of castor oil. If you have ever actually been curious and courageous enough to taste castor oil you would know what I mean about using a chaser!

I remember looking forward to taking castor oil as a kid…ah! The effects of a good purge! I felt lighter, brighter and had more energy. So this method of healing was already passed on from generation to generation. Not knowing or been thought was this truly meant or did to my being on all levels, I just knew I was in for my season clean up.

Since I have left the nest for the past 15 yrs I have been detoxing on my own with this in mind.

It wasn't until last fall that I joined The Yogi Detox team with Cate Stillman that brought this ancestral method of healing to another level.

Or should I say at a deeper level?
My big AHA during the Spring Yogi Detox 2018
As I mentioned I was an assistant with Yogi Detox with Cate Stillman this spring 2018. I had already led and done my own detox by the time we started.
Going in Deep
When I got news about my father's suicide I was about 3000 km away and in the woods tree planting. I remember feeling someone disconnect from my energetic body. The next day my mother sent me an email saying that I had to call her immediately. 'It's either my father or my sister, who was not well either at the time, who has gone over to the other side' I thought. It was my Papa.
I honestly didn't feel that sad.
What was obvious for me at the time was I wanted to celebrate my father's life here on earth. Society is not set up to celebrate or ritualize deaths. I felt alone and still asking the universe how I could celebrate and honor my father. During the funeral we, my sisters and I, asked family members to speak of him at the podium during the funeral. We wanted stories, good or bad. This was our way to honor and celebrate our father.
Family members mentioned that they never felt so good and light after a funeral! It was a memorable moment: 'I was celebrating my father's' life here on earth'. I felt lighter, brighter and energized. Remind you of anything! The castor oil? CRAZY stuff huh!
Immerging in the deep end of my mind and emotional body

With the support of weekly live calls for the Yogi Detox the community also share a Facebook forum to reach out for support, to brag, ask for insight and guidance.  Reading through one day a specific post about ancestral healing that tears began in regards to my father's death.
Through journaling and chatting with friends about my father's death I noticed that I was NOT ashamed of my father's suicide. I felt shame that he and his family are a nerve wracking family. Stressed to the core, constant emotional outbreaks and couldn't stand still if their life depended on it. This was me in a nutshell. And I was trying hard to hide this layer of myself that I did not appreciate much.
In all parts of the self there are 5 energetic layers. The emotional and mental layer is called Manomaya Kosha.  Kosha meaning: sheet or layer, mano-mind and maya-illusion. If this energetic layer has been shaken to the core and passed on from generation to generation there is some work to be done.
Habits to strengthen the core
'The universe will not give you something you are not capable of handling'-

Swami Radha, Yashodhara Ashram, BC, Canada.
I truly believe we have the capacities to build on to be strong enough to handle anything in life.
The 10 habits, I learnt as a Yoga Health Coach, at its essence of its optimal blue print when in rhythm with nature, offers in return optimal vibrant health on all levels for the long run.
If you wish to know more about 10 habits and how they can enlighten your path to optimal vibrant health read this blog from Cate Stillman: Instill The Habits Of Enlightenment.
Here are 3 of those 10 habits that can help lessen the ripple effect when a huge emotional or mental bomb goes off to calm, soothe and ground the Manomaya Kosha.

3 Habits to Nourish Soul, Mind and Body During Detoxing
Meditation to Nourish the Mind
Meditation is simple right? Ok sit and watch our thoughts, you say I can do that!'. Some would say: 'Easier said than done!' The benefits of meditation help to manage better stressful situations, calm the nervous system, decreased inflammation and allow for better reflection during a stressful situation.
Tongue Scraping- Organ Bodily Care
Scraping your tongue first thing in the morning scrapes away a white film (toxins/ama) and allows you to analyse what's going on in your body. This is an easy habit to integrate into your daily morning routine.
As you detox you come out transformed…a different person. Your tongue is not exempt from this detoxing effect.
Reflecting and processing my father's death during this spring detox from a new angle, I noticed huge discrepancies on my tongue. My tongue always was filled with cracks in the middle and front part of my tongue. Suddenly some of these cracks disappeared and the deeper ones filling in. Tangible proof that my healing process is headed in the right direction.
Next time you scrape your tongue take a look and draw out what you see. You can use Tongue Diagnosis Chart to print for you to document any changes and progress. Especially during detox season. 
Self Massage – Soul Soothing!
I have to admit when I started doing self-massage I did it as fast as I could to get it over with. Since this last detox I now reserve twice a week a deep 20 min massage. Leaving the oil on for 20 min before hopping into a warm bath with essential oils grounds your spirit.
This soul soothing habit has brought me such peace of mind that I cannot go without it!  The benefits of how great is makes me feel has made it easy to automate.
Two Last Pieces to the Puzzle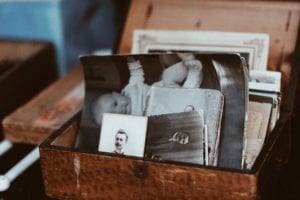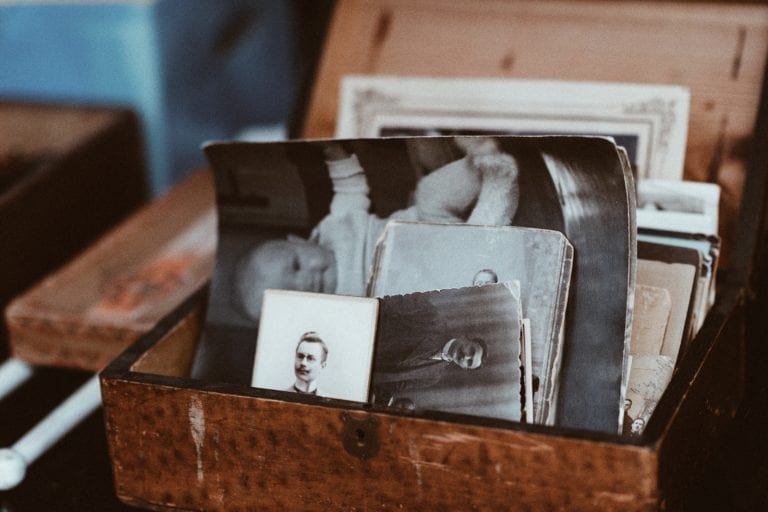 The building of our core capacities to sustain and hold space for a higher and subtle vibration can bring light to our awareness.
When we detox we need to keep track of what changes we want to stay with us when we come out the other end of the detox.  

Make time to look back at what your ancestors path and what you carry here now from that past.  What do you need to digest and keep for your own future self?
These key pieces to the puzzle need to be laid out intentionally in everyday routine as a foundation for optimal and longevity health results. As a whole for humanity we are better equipped to make healthier decisions for ourselves and future generations to come.
Namaste
Wrap up the ancestral part with the detox