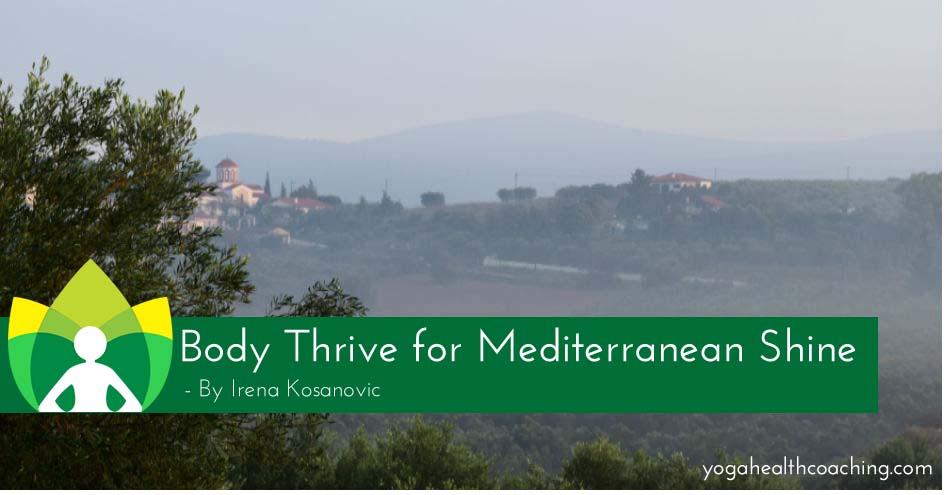 Body Thrive for Mediterranean Shine

My thriving journey began during the Christmas and Eastern fasting season which are common in Orthodox Christian traditions. Besides seasonal fasting, many people fast on certain days, such as Wednesdays and Fridays. I consider myself spiritual and not as religious, but I am religious about feeling good in my skin.  

Apart from body detox which people think is most important, there is also the inner purification aspect which I find equally important. As one teacher said "Don't think so much about what you are putting in your mouth. Focus more on this what is going out from your mouth". Following the fasting season, I am feeling better as a vegetarian.  I have been what I call a "grasshopper" for the past 13 years. After all those years, my face still hasn't turned green. Being vegetarian is unusual where I come from. In my home country, Serbia, we can't have a good party without roasted pork with an apple in the mouth.
 "Don't think so much about what you are putting in your mouth. Focus more on this what is going out from your mouth".

– Master Choa Kok Sui, founder of Pranic Healing and Arhatic Yoga.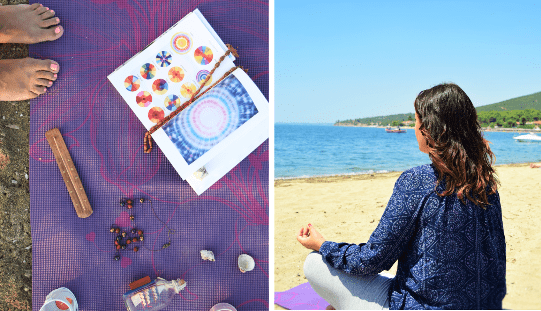 Discover Thrive by Listening to Your Inner Voice
Being vegetarian doesn't guarantee optimal body shape, weight and inner peace. I am finally partying with my body after riding a dieting rollercoaster since
my teenage years… there's more to it than calories counting I have found. In 2015 wasn't the weight I wanted to be,  but I decided to face with my personal challenges in different way through~by listening to my inner voice. 21 Spiritual Lessons for Surrendering My Weight Forever provided the answers for my quest. I found that we get what we need in the moment we are ready to accept it. I believe there is no such thing as luck. And then I got the chance to dive in a world of subtle energies through a technique called Pranic Healing which introduced me to meditation practices as an important part of my daily routine.
Ask For Support from your 'Peeps'
Sounds simple, but in practice it was a challenge to send my monkey mind on vacation.
I did it by becoming aware, then recognizing and connecting with my true nature.  Besides the support of my sister, hubby, family and friends, I asked the Universe for an additional boost. That's how I think the Yogahealer body thrive tribe came into my life. I became a Business manager for Yogahealer. I joined a multicultural team, that works remotely. Our business team tracks business performance and also keeps track of our Body Thrive habit success rate and goals. All team managers choose one Body Thrive  habit which they will embrace for a quarter of a year reporting progress on our weekly team meetings. Check out the spreadsheet image below. Or read more about it in our Yogahealer Business Team  Body Thrive blog post. This is how we support and inspire each other.


Choose One or Two Critical Habits to Focus on


I used to get overwhelmed and often fail when I tried to change my habits. Now I have committed to only changing two habits at a time. First for me is, Earlier, Lighter Dinner and then second is Regular Daily Breath Body Practice. I am actually running 4 miles a day. Instead of late night snacking and long evening lap-top sessions, the family knows the new rule is "Kitchen closed by 6pm".
I wake up early every morning and have a run in the local football stadium. Organic olives harvesting is also a good "sport"  for me but it's more for entertainment.  I am so into Breath Body Practices and I am thinking about making a Treadmill Desk like some of the other Yoga Healer team members.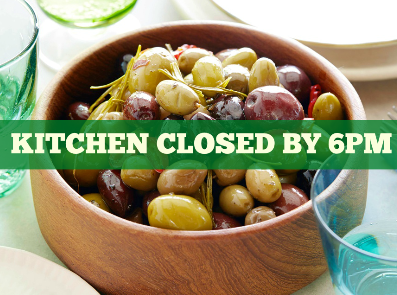 Choose evolution and body thrive as a lifestyle
Thrive as a daily choice for me is challenging, especially when I am traveling. But I have learned to grow in my zone of genius with patience, step by step and a go with the flow attitude. We are responsible for the lives we lead, I believe, so we can't accuse our parents, partners, friends or a newly elected president for our choices.

Every day I am rewarded with great energy and an inspired mood. I feel good because I am a bit better version of myself today than I was yesterday.
I am lucky that my personal and professional THRIVING are both on track and then some.
I am blessed with gently building habits and trying to treat myself in the way that I would like to be treated by other people. I choose to THRIVE and evolve in my own Mediterranean way!