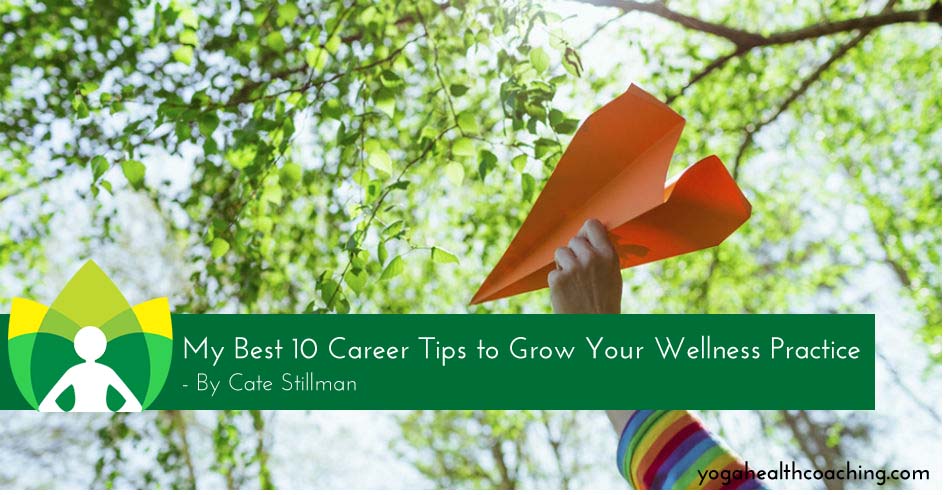 My Best 10 Career Tips to Grow Your Wellness Practice

My first Ayurvedic Practitioner teacher was Mary Thompson at the California College of Ayurveda (CCA). Mary and I both ended up parking trailers on the land of dear Linsey Richards, who owned a beautiful lot an a tributary to the Yuba River. This particular creek has a spectacular 50 foot waterfall.

"I remember the first seeds of Yogahealer that you shared with me in your tiny trailer on Linsey's property," recalls Mary,  "I would like to share a small part of your story with the graduates of CCA and, if you have any words of wisdom for them, I'd like to share those, too." Linsey Richards, a generous soul who was running the Pancha Karma Clinic for the California College of Ayurveda, took us in as Ayurvedic wanderlusters. She invited us to each park a trailer on her land above the waterfall.

Mary Thompson asks me to give Graduation + Career Advice to Ayurvedic Practitioners + Ayurvedic Lifestyle Counselors.
What you'll get out of tuning in:
Get Cate's best advice for your wellness pro career development
Shortcut the hard lessons you learned as an Ayurvedic Practitioner
Learn why you want to focus on results with your clients
I had the extremely good fortune to be nurtured and nourished by these two deep lovers of Ayurveda. I was apprenticing at CCA in the herb department and the Pancha Karma department under Linsey's tutelage. We'd head back to the gorgeous spot Linsey owned above the Yuba River after work/school. We lived, breathed and conversed Ayurveda.
Mary recently contacted me to let me know that she is leaving her long time teaching position at California College of Ayurveda at the end of the year. CCA asked her to be the speaker at this year's graduation. She reached out to me because of our strong connection back in 1999.  I was honored to hear what she had to say next:
"I want to leave the graduates with an inspirational message about some graduates of CCA and what they have done since their graduation.

I find the work you are doing out in the world to be inspirational.  Having known you as a student and to see what you have manifested since that time is certainly inspiring to me.  I remember the first seeds of Yogahealer that you shared with me in your tiny trailer on Linsey's property.  I would like to share a small part of your story with the graduates and, if you have any words of wisdom for them, I'd like to share those, too.

I've been able to get some info from your website, but would love to hear any advice you might give to a new graduate.  Do you have any advice for the new graduate?  Imagine if you as who you are today could have whispered something to yourself during your own graduation ceremony, what would that have been?"
Mary's question forced me to think about what I would say to myself if I could travel back in time from today to my past self at my time of graduation. When I graduated I already had started www.yogahealer.com. Last year, we did about $1.2 M in revenue and we have a team of 10. We have 55 workstudies on the team in mentoring and community leadership roles. To say I could have even dreamed this when I graduated school is a stretch beyond my imagination.
Here are the 10 steps I came up with in response to the question.
"Imagine if you as who you are today could have whispered something to yourself during your own graduation ceremony, what would that have been?"
1. Feel your care.
Tap into your desire to be of service, to help people, don't focus what you're getting, focus on what you're giving. Get good at serving and the opportunities will follow.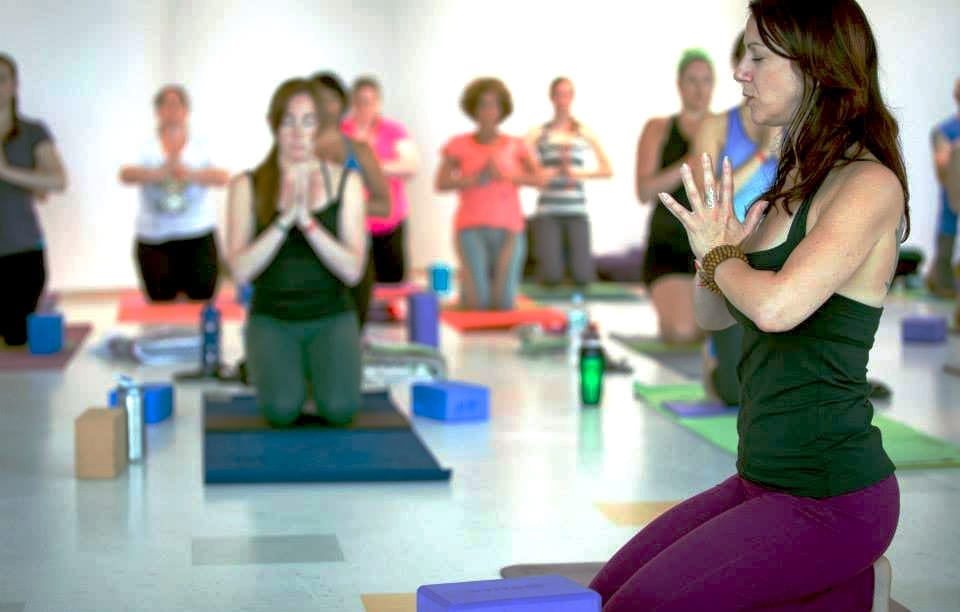 2. Get experience + get results as quickly as you can.
Whittle away your 10000 hours, as Malcolm Gladwell would say. Don't worry about what to charge people. Find out if you can provide value. Once you are providing value and getting results for people – you'll have a much better sense of how you can exchange your value in the marketplace. As I learned from Greg Hartle, author of Ten Dollars and a Laptop, "You serve at the pleasure of the marketplace."
3. Design a journey for your future clients. 
You can use emails, phone calls, videos, worksheets, checklists, quizzes, retreats, 1-1 time, group time and a mix of it all. Focus on where the people who come to you want to go -and design for that.

4. Invest in learning a better business model as an Ayurvedic practitioner.
I grew up semi-affluent. As a typical pitta-head I had a strong affinity for the finer things in life. I also have an ego the size of a mac truck. I wanted not just be good in my chosen career, I felt extremely driven to be great. I wanted to thrive, not survive, as a wellness pro. Implementing the right business model made the difference in income, and more importantly, it made the difference in impact. Most practitioners are unaware that they even have a business model for how they market, how they sell, how the deliver the experience of wellness. First, realize that there is a model out there that will lead you to your desired impact and desired results. Then, find it. I explain the model I use in this free training at www.yogahealthcoaching.com/thrive.
5. Find the people who want help.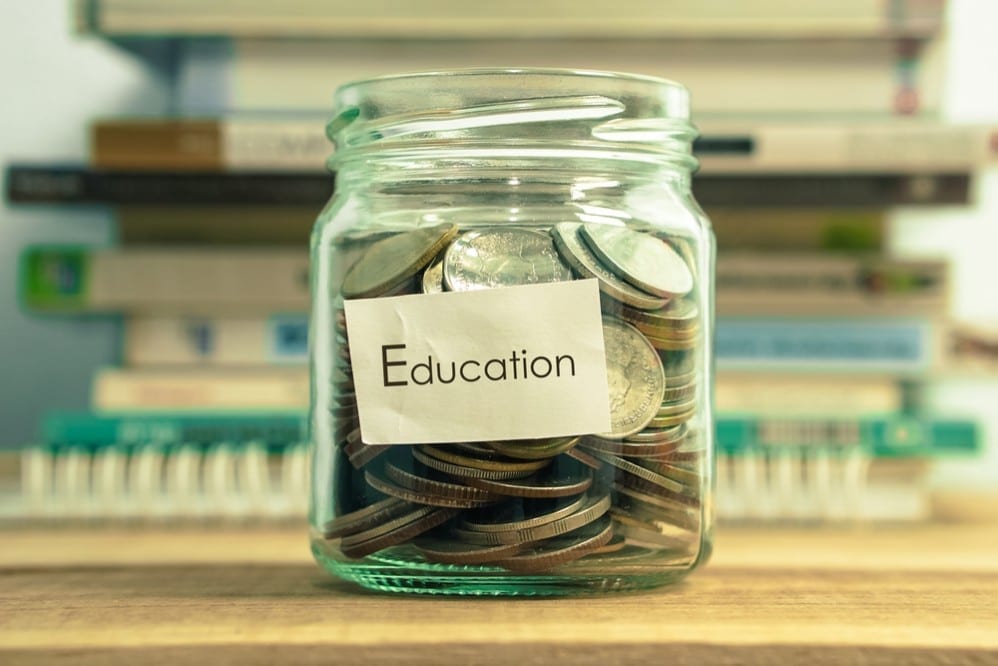 Go to where the people who want help are already hanging out. Don't try to get people to come to you. Don't try to convince people they need your help. For starters, remember to who you were 3 steps ago on your journey to thrive. What questions were you asking? Where you spending time? What would have engaged you into investing in what you most wanted 3 steps back? The marketers who are really good at this focus on their unique niche with specificity. Start with an internal investigation into the past version of yourself(think 3 steps back). Based on what you discover, Write an outline for free talk. Deliver that free talk and end it with an invitation for people to have a conversation with you.
6. lnvest in your interests.
Notice your "aha's. Pay attention to where your interests lead. Trust the shakti, the creative force of the universe, that arises as your own yearning to do what you want to do. Notice Who You're Noticing. Notice whose work you're attracted to. Get in touch with your own desire to be good at guiding people to thrive. Desire to be great and study those who are great. Journal on your desires and end each entry with an action step to make something happen, or to run a small experiment to see how deep that desire goes or where it leads next.
7. Form a pro posse.
Stick together. Form a mesh, form a mastermind, get stronger together. Help each other to get established and take off. For starters, do a little research on Mastermind groups. Then,  write a list of 4-6 people who are like you in wanting to develop their careers, and who are at about the same stage. Do a quick interview with each of them to see if they are a fit. Then, schedule your first meeting using a group scheduling tool like www.doodle.com.
8. Learn the Yoga of sales + marketing.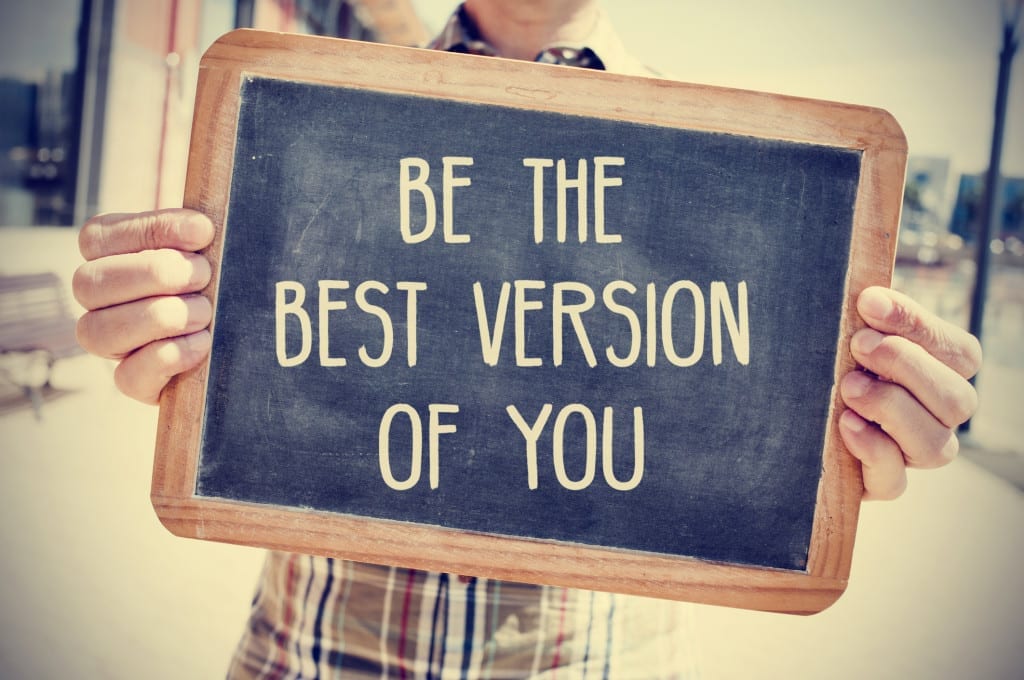 Don't fall for the hype of the latest and greatest in how to grow your clientele. Learn the time tested essentials of sales and marketing. Respect the wisdom of the great teachers of sales and the great gurus of marketing. It's the yogic path of the marketplace and it leads to having a deeper, bigger, and more long lasting impact. Learn how to market, how to sell, even before you know what you're marketing and selling. Start now and you'll be able to support yourself.
9. Befriend technology + hire a techie V.A.
Whether you want to make a living or make a fortune, you live in the age of the search engine. You have the power to design an original and uniquely valuable experience for the people you want to help. Search for yourself on the internet. Imagine someone has just heard your name for the first time? Google yourself…Is that the experience you want someone to have? They hear about your great work, then what? Improve the experience. Over the years I wanted my peeps to have a better experience, so I hired virtual assistants from Upwork.com to design the website, run the Facebook ads, take care of the customer service.
10. Become a better version of yourself.
Raise your own bar in how you can help people. Know who you are by studying your personality tests. Know your assets and grow them. Discover your native genius and develop that. But, whatever you do, don't ever present yourself as knowing it all or having it all together. You'll create more separation than connection, which will keep your clients from getting results. Not to mention you'll feel like a fraud.
Links: