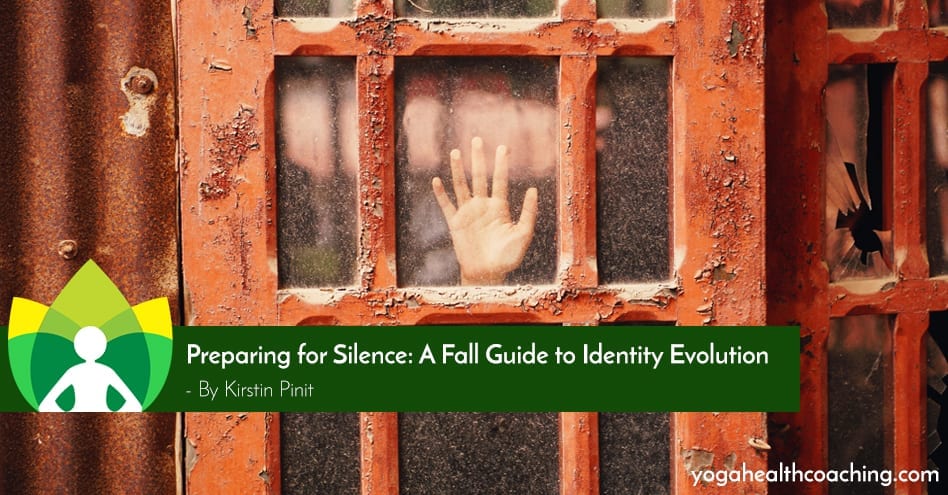 Preparing for Silence: A Fall Guide to Identity Evolution
I feel the winds of the West, outbreath, letting go of my leaves, all I do not need.

Into the darkness of the fall sunset, I release, receive, getting ready for the Silence.
This simple song – Winds of the West – by Ayla Nereo reminds us of our potential for making natural transitions with grace and ease. In the northern hemisphere, we're deep into Autumn, and feeling the cold, clear, dry qualities moving us toward the quiet of winter.
The transition of the seasons – especially the fall – tends to bring about a time of reflection. You may find yourself starting to look back on the year, what you have experienced, how you have changed, how you've met your expectations – or not quite. You may begin to wonder what the next year will bring. Who will you become next?
Identity, Habits, and Your One Wild and Precious Life
The extraordinary poet, Mary Oliver has written volumes on living a simple, centered, thoughtful life, deeply connected to nature and natural rhythms. In her treasured poem, The Summer Day, Mary asks us, "What is it you plan to do with your one wild and precious life?"
Though not exclusive to the fall season, exploring what it is you are doing with your one precious life is a beautiful practice this time of year. How are you thriving? What are you ready to release? What are you ready to receive next? In Yoga Health Coaching, we call this "identity evolution."
Habit expert James Clear teaches that identity is the key to adopting the habits that create the life you want to be living. James says, "Your current behaviors are simply a reflection of your current identity. What you do now is a mirror image of the type of person you believe that you are (either consciously or subconsciously). To change your behavior for good, you need to start believing new things about yourself."
Who You Are Becoming, Not Who You Have Been
Identity includes your beliefs, values, and habits, as well as physical, mental and emotional qualities – your appearance, your mindset, your moods. All of these elements are the qualities of your identity.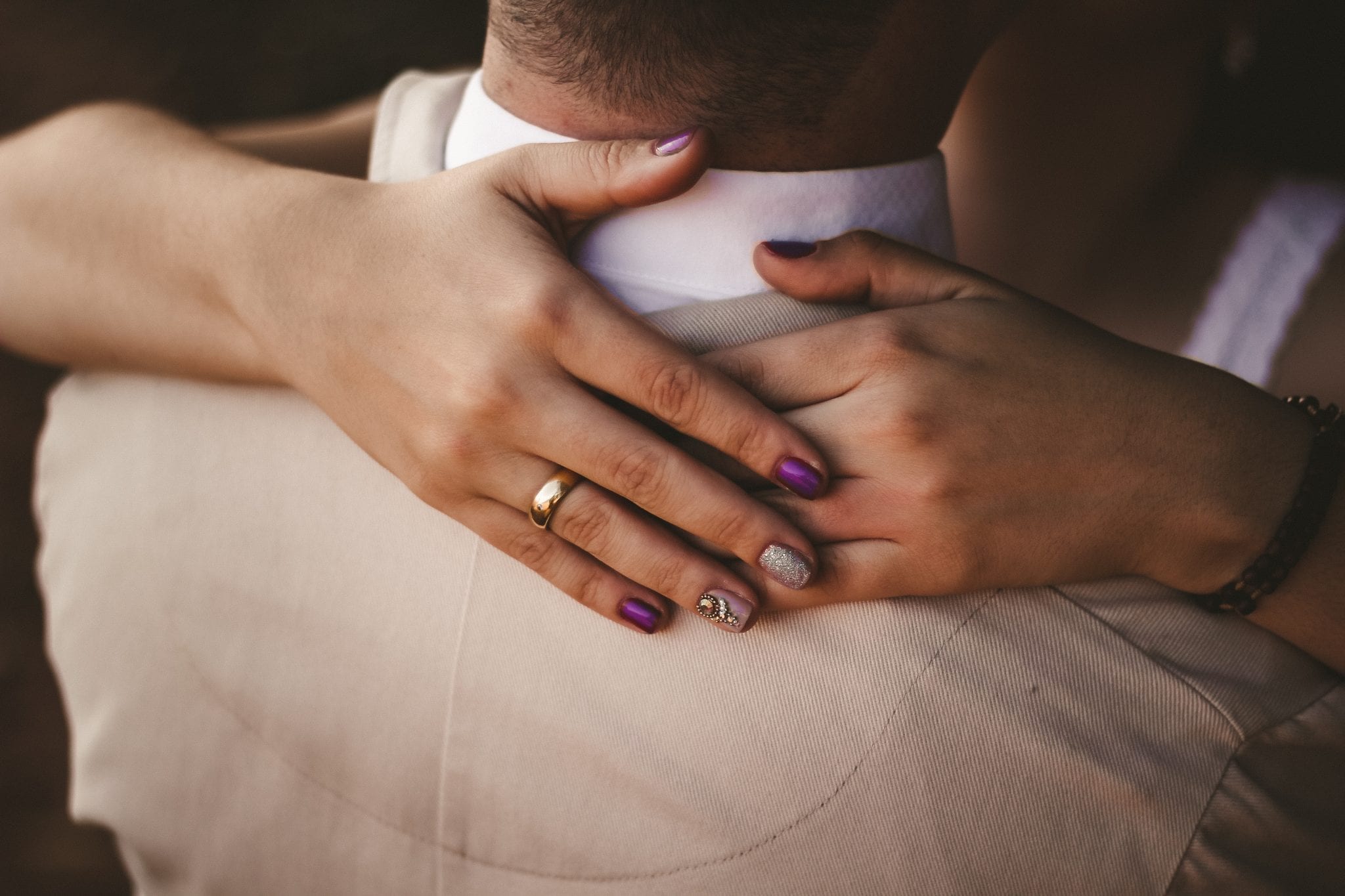 However, identity is not fixed. You are a dynamic being, constantly changing. This is exciting because you can take an active part in shaping your identity, your habits, and your life.
Here is a bit of my personal story of identity evolution:
I grew up in a small town, got good grades, went to college, got a job. I met a man, dated and married him, bought a house, started a family. Along the way, I climbed the ladder and was successful in my career.
My life looked picture-perfect on the outside, but on the inside, it felt uncomfortable – like I was wearing seven layers of winter clothing and could hardly breathe or move. How could this have happened? I did all the things that I expected of myself. I had what I wanted and then some. I had opportunities – but they didn't feel like the opportunities I wanted for myself.
I eventually came to see that I had followed a path that no longer felt right in my core. I needed to change, leave that old identity behind, and create something new.
Coming to understand that I could change my identity, my habits, and my life was a huge shift, but it didn't come all at once. It was like a dim light that slowly became brighter and brighter, until finally I could see clearly where I wanted to go next in life. When I accepted that all I needed to do was to start believing new things about myself, I was ready to begin an identity evolution.  
Your Never-Ending Story, One Chapter at a Time
I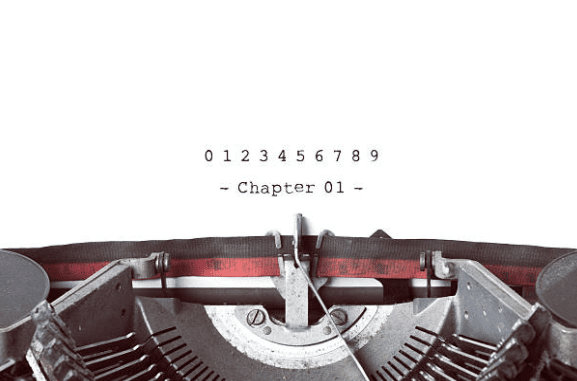 magine what it would be like if you came to realize that you want to release old beliefs – ones that were probably programmed into your being before you were even born. Whoa. That sounds big.
The good news is, you can take your identity evolution one step at a time. Think of your life as a story. You're at the end of one chapter, and the beginning of another. You just need to write the next page.
Yoga Health Coaches teach this principle of small, incremental change, because it is the best way to make the vision you have for yourself come true in your life. When you set small goals for yourself, you'll see and feel the accomplishment of small micro improvements. You become more tuned in to your body, heart, and mind, and your identity evolution picks up momentum.
The WHY is What Matters the Most
Creating a vision for what you want to happen in your next chapter is going to look like a list of WHATs. You will want to write them down. This might include:
Better sleep

Less stress or anxiety

A stronger physical body

Regular, easy elimination

Consistent energy all day long

Better focus and mental clarity
Your vision might also include other specifics like spending more time with your kids or in community service. You may want to change your living or work situation – move to a new place, or get a promotion. You may envision something new for your relationships. All of these are details you can design through your identity evolution and habit changes.

With the WHAT very clear, turn to your WHY.
Why do you want these things? Keep asking, until you get to the bottom of why you want what you want. Do you want;
more energy and less stress

so that you can be more loving to your partner and children?

greater clarity of mind

so that you can make better decisions at work with less effort?
These are great WHYs, and there may still be something underneath it. So don't be afraid to keep asking, and give yourself time to sit with your answers and keep refining them until they feel complete and true.
The WHY is important to make your vision vivid and compelling, and something you are willing to commit to, even when the going gets tough.
Hello Darkness My Old Friend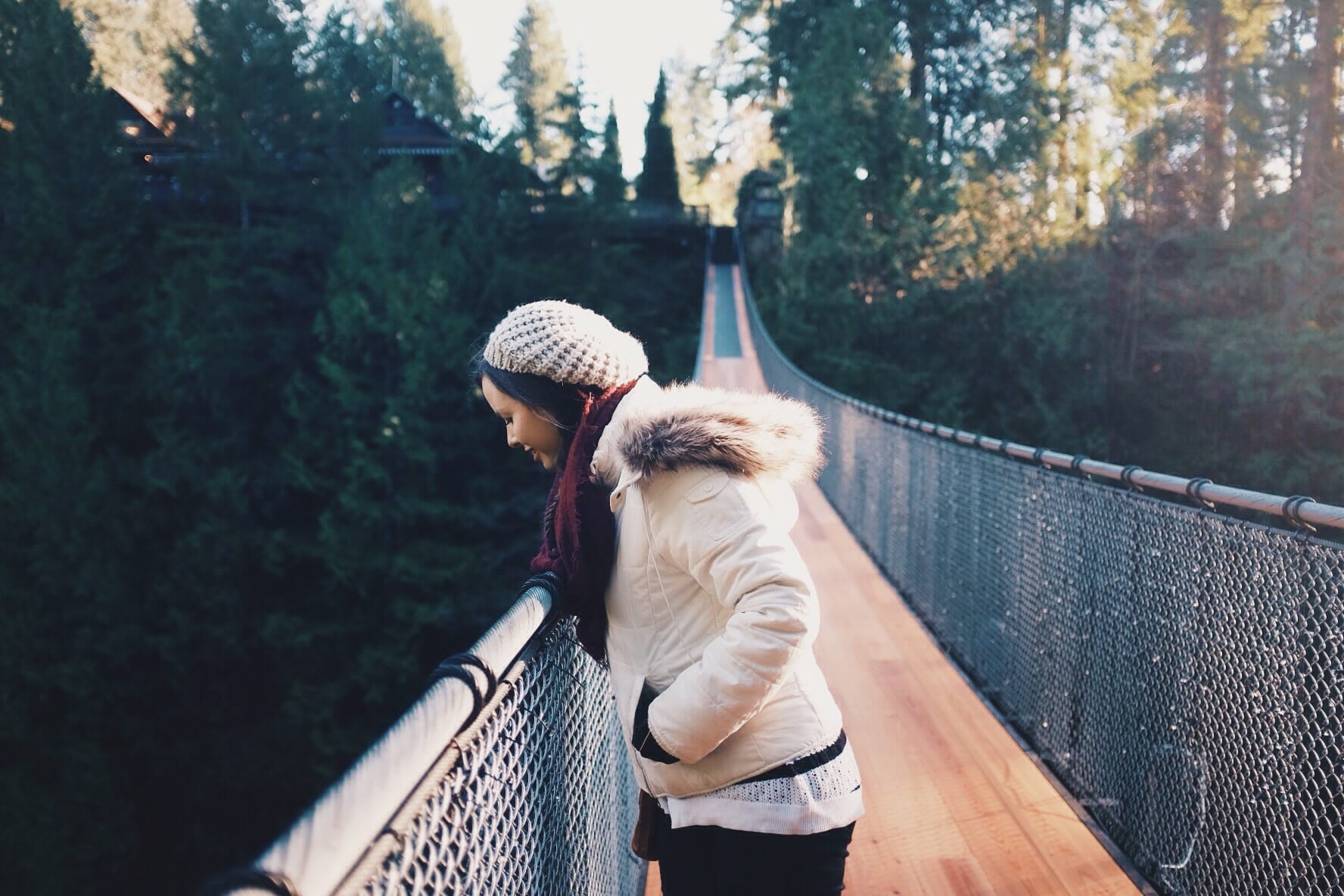 Here we are, entering into the darkest time of the year. Evolving your identity and habits can bring in another kind of darkness – resistance. Resistance is usually your ego trying to put the brakes on the changes you are making. The ego wants to keep everything safe and same. Change is perceived as a threat, and your ego is just trying to protect you from danger.
You really can't stop your ego from doing its protective job. Instead, notice when resistance is arising. How is it showing up? Fear? Fatigue? Worry?
Once you can label the quality or feeling as resistance, you can start making friends with it. You can even talk to it. Remind your friend that you understand that change is not easy, but it's good for everyone. And ask your resistance to maybe just step to the side while you keep moving.
Fear, fatigue, worry, and all the rest can stay, they just can't stand in front, and they are not allowed to make the decisions. Writer Liz Gilbert has made this practice of talking to your fear very accessible.
Get Ready for the Silence
This is the time for change. The winds of the West are upon us, the season has turned, and it is time to look inward. Let go of what you no longer need, embrace the silence, and listen for the you who is becoming.
I feel the winds of the West, outbreath, letting go of my leaves, all I do not need.

Into the darkness of the fall sunset, I release, receive, getting ready for the Silence.
I invite you to listen to these beautiful words as they are sung, imagine the vision for your next chapter, and then start writing your script.
Need support as you work through your next identity evolution? Connect with Kirstin or a Yoga Health Coach in your area to make the most of your one wild and precious life.