Finding the Lost Daily Rhythm

From an unhappy marriage, addiction, and a cancer diagnosis, to health, happiness and a growing business, Lael shares her breakthrough moments, and the habits she's harnessed to thrive in her life and business.

Eighteen months after the birth of her twins, Lael was close to burnout and harboring resentment in her marriage. She and her husband started couples therapy where Lael was forced to confront her own addictions. A couple of years after saving her marriage and overcoming her addictions, and at a time when life seemed good, she received a cancer diagnosis. During treatment, Lael was forced to slow down, and her time spent in contemplation became the turning point in her life.

Lael was introduced to yoga in college but it wasn't until her cancer diagnosis that she recognized the spiritual benefits of the practice and started waking up to her own life. She started yoga teacher training. During teacher training, Lael found Yogidetox and Yoga Health Coaching, and she now feels like she is following her dharma. With each round of Body Thrive, Lael feels like she's peeling back more and more layers, and now, as a coach, she gets to see it all from another perspective. Connection with her higher power keeps her effective, efficient, and inspired.
What you'll get out of tuning in:
How the habits of Body Thrive lay the groundwork for deep transformation.
How burnout, addiction, and resentment can masquerade as highly functional.
Why you don't need to be (and probably shouldn't be) perfect to be a good coach.
Links Mentioned in Episode:

Show Highlights:
1:00 – Yoga health coaches are able to show up in a really honest way and share their struggles with each other and with the people they coach.
2:00 – Lael has been a therapist in private practice for 11 years. She has faced burnout, addiction and disease, and has overcome them all.
9:00 – Despite appearing as though she was doing all the "right things" and functioning at a very high level, Lael was missing the deep self care she needed. She deepened her yoga practice, started yoga teacher training, and found yoga health coaching.
14:15 – Lael is now running her first yoga health coaching group. She feels as though she has awakened to her own life. Through health coaching, she is able to share and to be real with her clients in a way that she couldn't in a clinical setting. She feels she can now help people in a practical way.
19:45 – For lasting habit change, kaizen (small, incremental steps toward great change) is Lael's top tip.
24:00 – Scheduling in down time, time to connect with her higher power, keeps Lael effective, efficient, and inspired.
Favorite Quotes:
"Sometimes our desire to be with other people is a distraction from our own stuff." — Lael Peterson
"I was doing all the right things, . . . but it wasn't that deep self care. It wasn't about slowing down at all. It was very busy. It wasn't about really listening to my true desire. . . . It was doing what was in front of me and what I was good at. . . . And I wasn't unhappy, but it wasn't sustainable." — Lael Peterson
"I didn't want to be one way in my personal life and one way with my clients. I wanted to take everything that I was learning in my personal life and bring it to people." — Lael Peterson
"I want to be real with people. . .  I want to help people in a real, practical way. And I feel like health coaching and what I learned in Body Thrive is perfect for people. It's exactly what they need to know." — Lael Peterson
"It's incredible to hear that coming from a therapist's perspective, because I very much felt the same way: No matter what the issue is, start with the habits of Body Thrive, and then see what flushes out." — Carly Banks
"How could you have any clarity about what's actually driving you crazy, when you're so out of rhythm; you're so out of sync?" — Lael Peterson
"I am only as effective or as efficient or inspired as I am connected. . . . It's really, really important for me to be connected to my higher power, and the way I do that is by getting away from my regular life." — Lael Peterson
Guest BIO: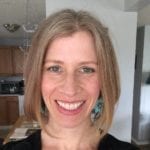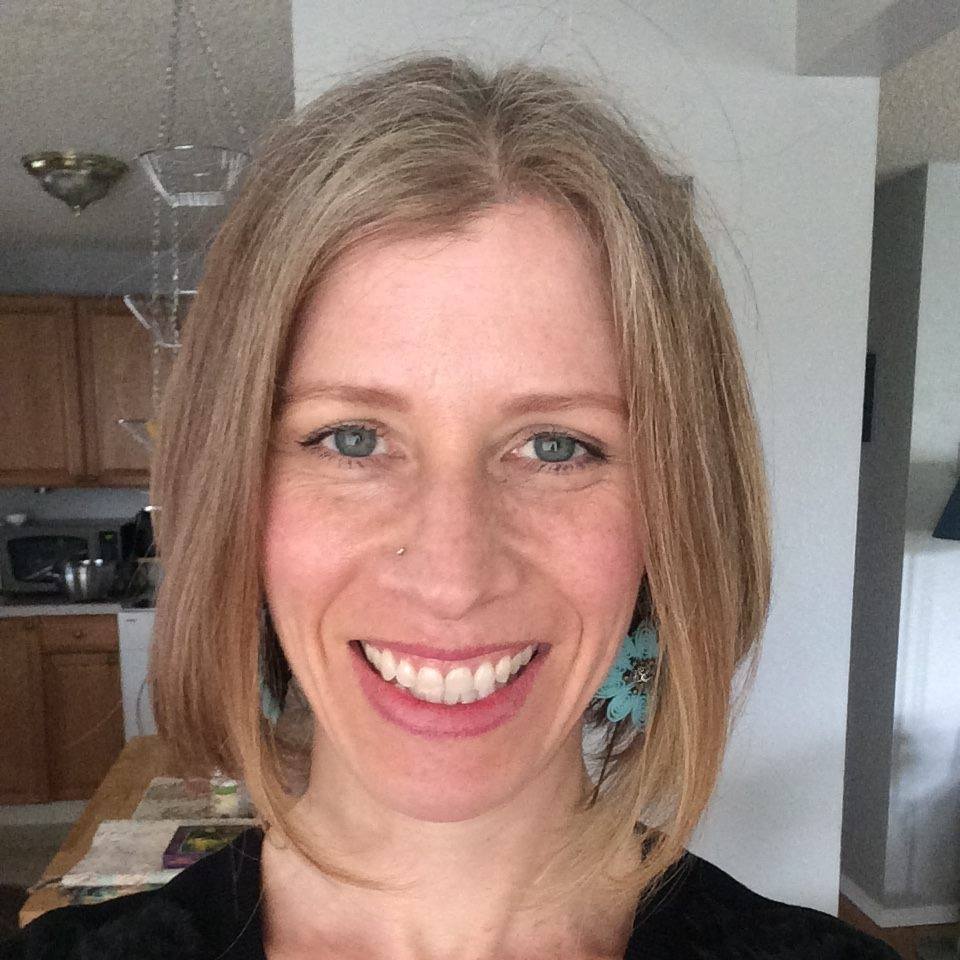 Lael is a mother, wife, daughter, sister, friend, yogi and yoga teacher. She's a recovering addict, cancer survivor, spiritual seeker, and nature lover. She's also a Licensed Clinical Social Worker who has been providing support, education and therapy for the past 15 years. Lael offers individual therapy as well as yoga health coaching. Her personal life experience combined with her professional expertise and her innate passion to help people live better lives forms the basis of her practice. Her approach is create an atmosphere of safety and acceptance where her clients can dig deep and get real. Connect with lael on her FB page Lael Petersen and her website .

The Body Thrive path led Carly to a new and exciting world where all can be accomplished with ease. Adding YHC certification training to work and parenting is proving to be easy, with the right tools. Carly's shattering old patterns and false beliefs about herself, to become the person that she and her family deserve.  Connecting? Connect and hear more about how Carly juggles life as a busy mom at Nourished living.