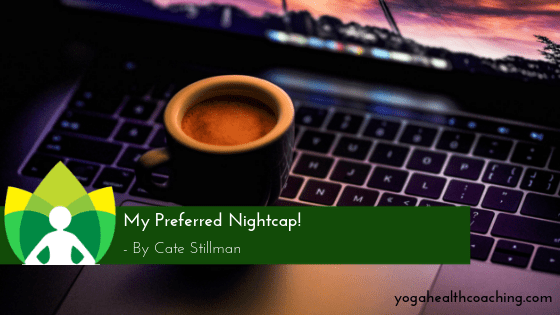 My Preferred Nightcap!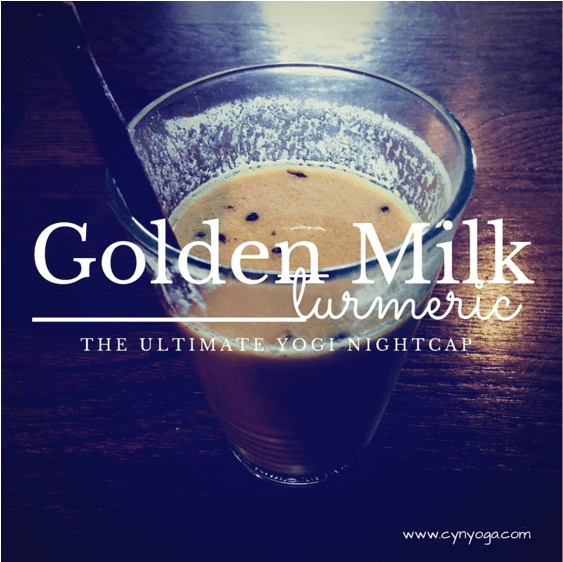 Golden milk has officially become my favorite nightcap as the weather gets colder and the nights get longer here in DC. It's one of those delicious treats that taste almost sinful, yet so good for you.
I like to end my day with a warm cup of golden milk made with my homemade almond milk (you can find the almond milk recipe in the blog section) for several reasons – turmeric is the ultimate spice, it's anti-cancerous, anti-bacterial, anti-oxidant, anti-inflammatory, relieves heartburn, improves cardiovascular function, helps with brain function, and helps ward off depression (a word of caution: turmeric may slow blood clotting. If you have clotting issues or you're on anti-coagulants, please check with your physician before consuming). cinnamon and cardamom together help aid in digestion and both spices are well known for their anti-oxidant powers as well. Finally, the warm almond milk with raw honey is soothing, relaxing, and extremely nourishing.
Here's my favorite recipe…
Golden Paste
1 cup filtered water
3 ½ tbsp turmeric powder
1. Add water and turmeric powder to a sauce pan and cook until you have a creamy and smooth paste. This will take about 15-20 minutes and the cooking process makes the turmeric taste less bitter. Store in the fridge in a air-tight glass container for approximately 2 weeks.
Golden Turmeric Milk (Serves two)
1 ½ tsp cold pressed, organic, unrefined coconut oil
1 tsp turmeric paste (recipe above)
4-6 cardamom pods, crushed peel removed (use the seeds inside the pod)
Pinch of freshly ground black pepper
1/4 tsp pure ground vanilla powder
1 tsp raw honey or organic maple syrup (optional)
2 cups of your favorite non-dairy milk (I use homemade almond milk)
1. Add oil and cardamom to a sauce pan, cook on medium-high heat until fragrant, between 30 seconds or 1 minute.
2. Add all other ingredients except your sweetener (leave that for the very end) and let it warm up over medium heat. Remove from heat and stir in your sweetener of choice, add a cinnamon stick to use for stirring and for added flavor – sit in your favorite spot and enjoy!