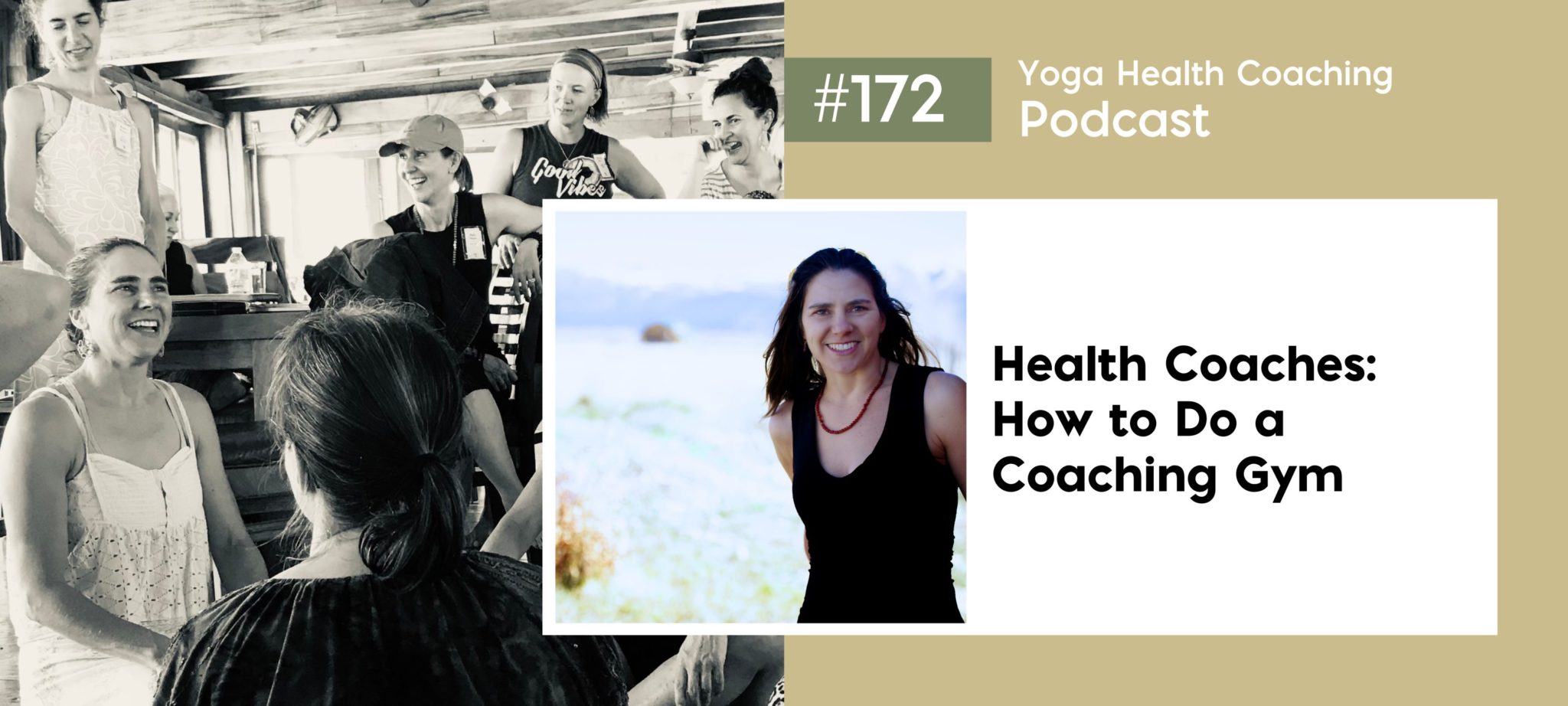 Health Coaches: How to Do a Coaching Gym

The skill of leading a successful Coaching Gym is a keystone to being an effective coach and leader. As we find with most things we want to learn, building the structure around the skill will give it the most stability! With Coaching Gyms being only 15-20 minutes, it's important to figure out a proper structure so that there is enough time to get through everything needed for a successful gym. 

In this podcast, Cate guides the Paths to Leadership team to troubleshoot how to run an efficient and effective Coaching Gym. Here Cate and the team build the structure for a coaching gym, then dissect and discuss each step within the structure. It's one thing to plot out this structure, and it's another to deeply understand what is needed during each step.

In the conversation with the Paths to Leadership team, real questions from real coaches with real experience are asked; For instance, while asking the member what their burning question is, what do we do if they just don't have one? What structure do we build within the structure to get them to figure out a burning question or goal to head towards?
What you'll get out of tuning in:
The number one thing that doesn't work in coaching gyms
How to ask clarifying questions
Knowing the difference between clarifying questions and coaching
Structures for effective storying telling
How to give action steps toward goals
Show Highlights:
How to do a Coaching Gym

what to do
what not to do
why structures work
Effective Speaking

Liberating Structures for speech
Giving action steps
Timestamps:
1:15 – Laying out dos and don'ts of coaching gyms
6:36 – The number one thing that doesn't work in coaching gyms
9:06 – Asking open ended vs. closed ended questions.
11:36 – What to do when there is no burning question
20:37 – Asking clarifying questions
22:55 – Working with peak performers
31:02 – Storytelling
32:29 – Establishing action steps
Quotes:
Make structure work for the relationship.
Structures seem awkward at first because they are different from casual conversation.
Overwhelm comes from a lack of preparedness.
The function of clarifying questions is diagnostic.
Public acknowledgment goes a long way to action steps

Cate Stillman founded Yogahealer.com in 2001 to guide Yoga people into Ayurveda and Ayurveda people into yoga. Built on the value of both personal and planetary thrive and a deep connect to one's ecosystem, community and body, Yogahealer grew into a team, 2 podcasts a week, regular blogging, an arsenal of courses to guide people into their potential, an a professional community + certification program Yoga Health Coaching. Cate wrote and self-published Body Thrive: Uplevel Your Body and Your Life with 10 Habits from Ayurveda and Yoga, an Amazon #1 Bestseller in Ayurveda, which helps people who dig yoga take a giant leap forward in their wellness trajectory with Ayurveda.