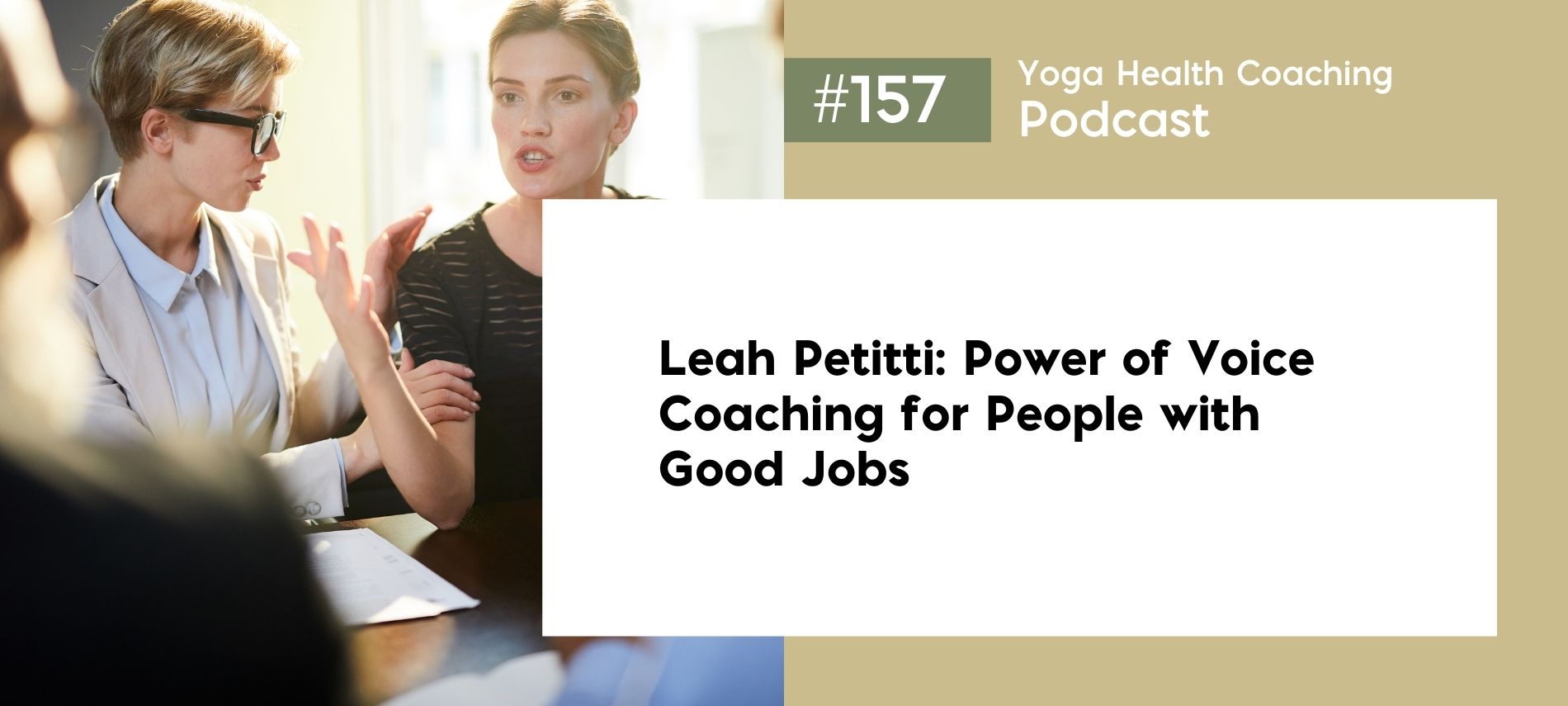 Leah Petitti: Power of Voice Coaching for People with Good Jobs

Defining your ideal client can be a tricky business, and more often than not, we end up with an avatar that seems perfect on paper but does not convert into sales. This is exactly what Leah Petitti, a voice coach, is going through. She has defined not one, but three different avatars, but is still struggling to find good leads and make sales.

In this conversation, Cate leads Leah through the retelling of her brand script, redefining her avatar and explaining the effects of language when trying to reach an audience.

Listen to the podcast and learn the importance of defining and understanding your perfect client, researching your competitors, and using free talks to connect with future leads.
What you'll get out of tuning in:
How to reach your target audience
How to define your perfect avatar
How to use your competition to your advantage
Links Mentioned in Episode:

Show Highlights:
Overcoming confusion about your target audience
Bringing yoga philosophy into the corporate environment
The importance of finding good competitors
Timestamps:
0:34 Understanding and reaching your perfect client
6:07 Expanding your language to reach more people
11:29 The importance of your story brand
17:50 Using free talks to reach your next client
Guest Bio:
A well-loved yoga teacher, vocal coach and workshop leader, Leah creates courses such as Jewels of Longevity and Yoga-Energy-Transformation. She empowers seekers to shed limitations and dare to dream.
Her journey with yoga began at Ohio State University where Leah fell in love with the mental focus and pain-relief she found in yoga.
Leah's yoga instruction experience now spans several decades. Her signature warmth and humor invite students to safely dismantle fears and gain the courage to stand in their truth.
Sharing her loving wisdom, Leah reflects years of in-depth training with Katie Silcox, author of Healthy, Happy, Sexy. The fires of inspiration from Elena Brower and Gabrielle Bernstein currently stoke the passion for Leah's mission of teaching people to gain wisdom and peace through yoga.
Private and Corporate Yoga with Leah comes highly recommended for clients in the Santa Barbara area and online!

Cate Stillman founded Yogahealer.com in 2001 to guide Yoga people into Ayurveda and Ayurveda people into yoga. Built on the value of both personal and planetary thrive and a deep connect to one's ecosystem, community and body, Yogahealer grew into a team, 2 podcasts a week, regular blogging, an arsenal of courses to guide people into their potential, an a professional community + certification program Yoga Health Coaching. Cate wrote and self-published Body Thrive: Uplevel Your Body and Your Life with 10 Habits from Ayurveda and Yoga, an Amazon #1 Bestseller in Ayurveda, which helps people who dig yoga take a giant leap forward in their wellness trajectory with Ayurveda.