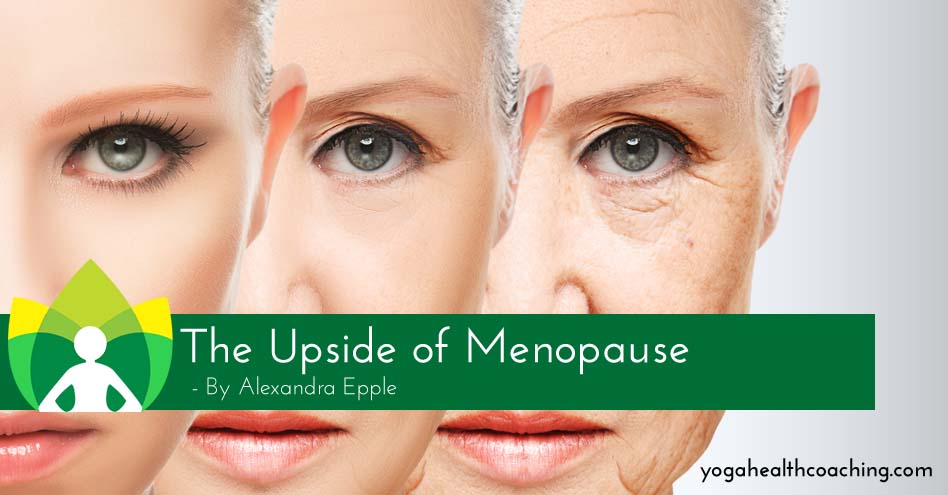 The Upside of Menopause

It was my birthday the other day. I turned 43. Not a bad number other than that it makes me realize that I am approaching menopause and midlife. I am not panicked really, but I am surely curious about what that means for my life and my body.
The Struggles With Aging
So many women are struggling through this phase in their lives, physically, emotionally and spiritually. Just look at some of the common symptoms like;
hot flashes,
weight gain,
exhaustion,
mood swings,
brain fog,
anxiety,
memory loss,
sleepless nights,
subtle grief about the loss of youth,
confusion about what's next in life…
…you get the idea. It doesn't sound like a lot of fun – at all.
For many women, symptoms are so obvious they are hard to ignore, for others they are more subtle.
To make matters worse, the media makes us believe that it is totally uncool to look or get older. How often do you really see "older" women in commercials other than for retirement or medical ads? Staying young with smooth skin, firm breasts and mega toned muscles is the way to go. Think botox, breast implants, special face creams for the aging skin, liposuction and the like. Companies can make a lot of money from us believing we need to look or be different from the way we are.
The Shift to Decay
Truth be told, starting at menopause, the body is shifting into a catabolic state. The word catabolic is synonymous with deterioration. You probably have heard the saying "The body gets less forgiving, the older it gets". It is undeniable that there is some truth to that.
In Ayurveda, menopause marks the beginning of the Vata phase of life, and Vata has the tendency to break things down. At or past menopause it will be more likely that you experience symptoms related to dryness and excess mobility for example; osteopenia, dry skin, achy joints, thinning of the skin, more wrinkles, anxiety, constipation, digestive issues, mood swings, weaker immune system and slower metabolism. It is this breaking down process of the body that so many women dread and loathe.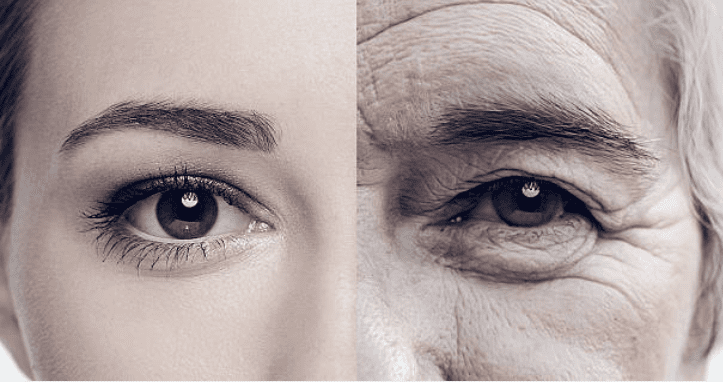 You may not know this, but there is good news and even an exciting upside to this arriving Vata energy. For real. Here it goes.
The Good News About Menopause
While it is undeniable that Vata energy makes things deteriorate more quickly, there is a way to counteract that tendency. The shift into the second half of life does not have to be  dramatic or debilitating in any way.
What it does mean, however, is that self care has to become absolutely non-negotiable the older you get. No exceptions!!! In your 20s or 30s you can 'use and abuse' your body but when you hit your 40s, 50s and beyond it is time to start taking self care seriously.
If you are struggling with any of the common symptoms of menopause it means Vata has arrived. Vata makes things move. It brings all the issues to the forefront that thus far were safely hidden in the back corner of your body's closet.
Any physical, emotional and spiritual issues that you successfully ignored or were not aware of, are now in your face and want to be attended to.
The solution: Make self care a priority and invest in your health and wellbeing. If you show up for your body, your body will continue showing up for you.
Showing Up For Your Body
One can find plenty of examples of inspiring women beyond menopause, who look amazing and are as vibrant as can be. You can be like that too.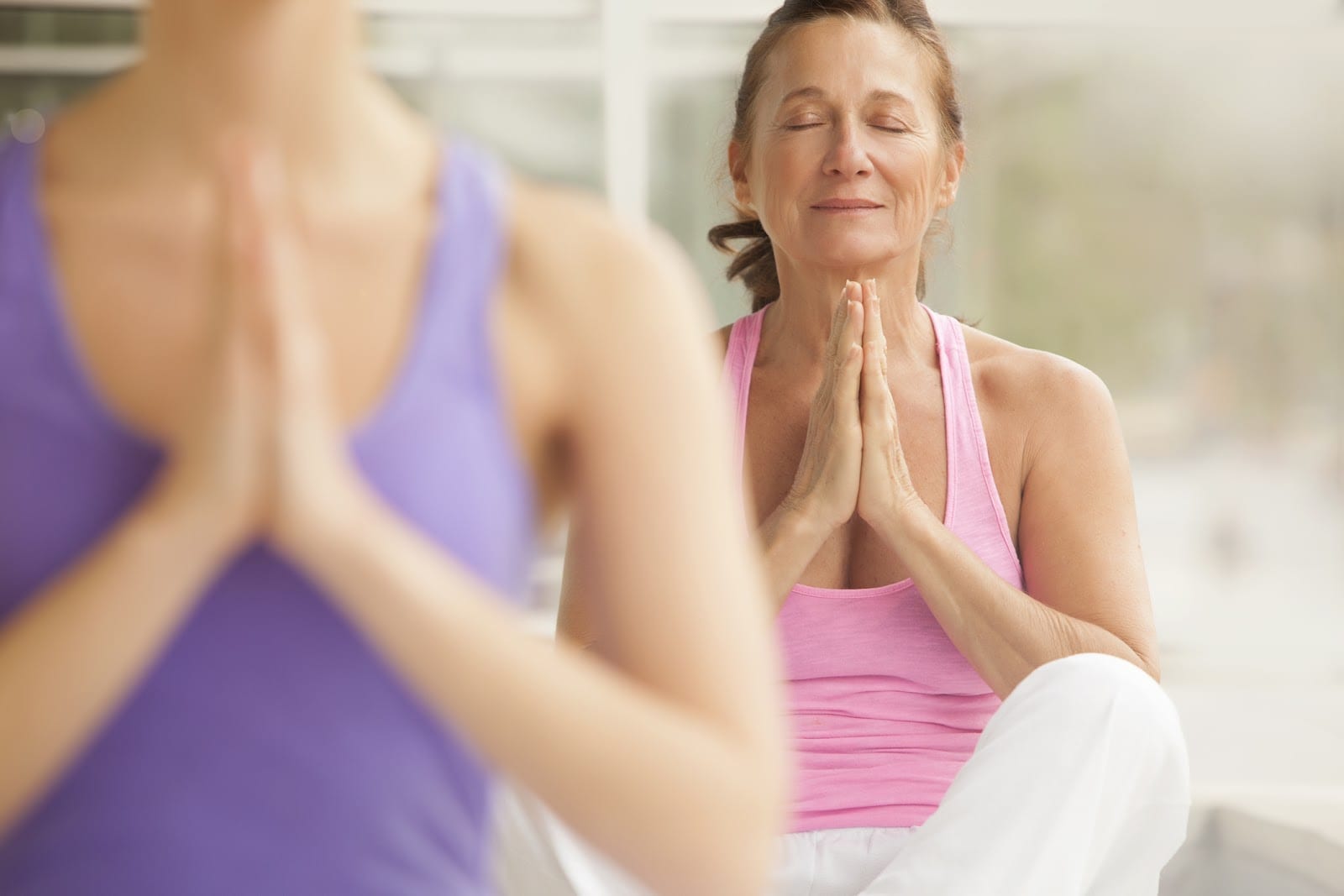 Check out Johanna Quaas, a 86 year old gymnast, or Ernestine Shepherd, an 80 year old bodybuilder, or these gorgeous women in their 70s, 80s and 90s who are not afraid to look outrageous and gorgeous. These women are a testament that menopause is not the beginning of the end, but the beginning of a new era.
As I said before, self-care becomes non-negotiable as you get older. In order to cultivate the strength, spirit and vibrancy that these women exude one needs to establish good habits, and a proper rhythm & routine in daily life. That is exactly what we as Yoga Health coaches help you do. You can connect with one of us here.
There are also several ways you can get started on your own. Here are 3 tips to plug into non negotiable self care:
Indulge in a daily oil massage – it's easy, quick and super nourishing. If I had only one practice to give to my clients, this would be at the very top of my list.
But, wait, wait, don't click away yet! As important as self care is there is one other point I want to share with you…and that is the incredible upside of menopause. Here it goes.
The Upside of Menopause
Although Vata energy seems to be all bad at first sight, it also has an amazing positive aspect, an aspect that I personally look very much forward to.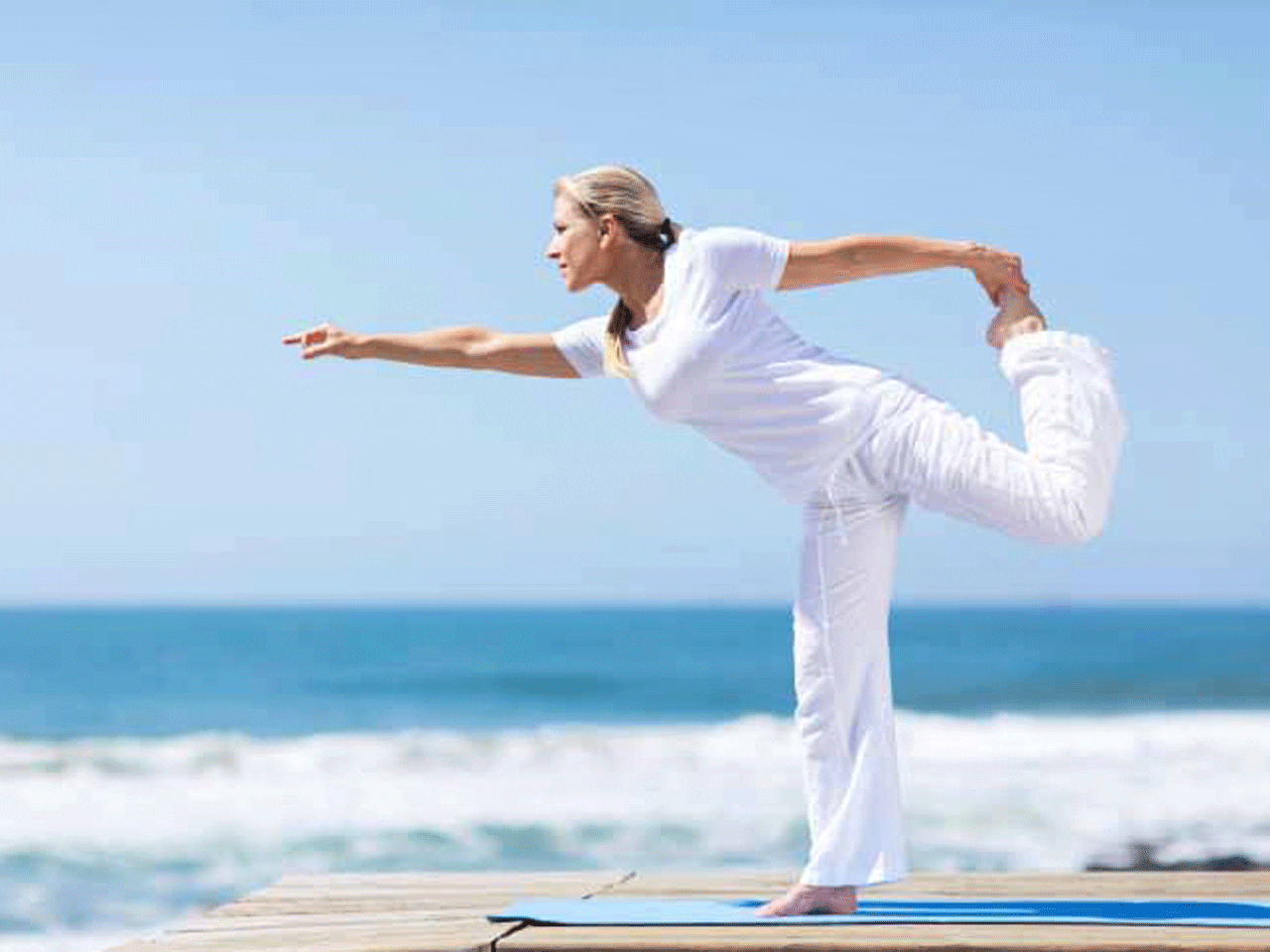 On a spiritual level Vata makes the veil between you and spirit thinner and thinner. Your intuition will naturally increase as you get older. Your ability to listen to your inner guidance will become more and more pronounced. As you age, the density of the body naturally falls away and an increased inner knowing arises. This process happens whether you are conscious of it or not, but exponentially heightens the more awareness you bring to it.
I don't know about you but I find living in alignment with spirit amazingly uplifting. I am only 43, yet have already spent the past 15 years exploring my spiritual self. I am happy to report that I feel very connected to this part of myself AND I am very curious to experience how this might heighten as I enter the depth of menopause and explore the wise women years.
So you see, hitting menopause is not the end but a new beginning. It's the opening to greater wisdom, a more tapped-in feeling, and a more connected self. Most importantly staying vibrant and active physically is possible with skillful self care.
Good things are awaiting you!
Now, you are allowed to click away and get on with your self care.