What is your Personal Manifesto? And Why You Want One with Cate and Emily
Podcast Intro:
Emily Cole, founder of Wild Within Coaching, is a Yoga Health Coach, Adventure Guide, and Digital Nomad, just to name a few things… She believes in doing the DEEP WORK of getting centered within the self and loves guiding others to do the same. At a Live Event in January of 2022 with Cate, Emily was inspired to write a personal manifesto and has felt her purpose as a leader expand from this process.
Listen in as Emily and Cate explore how her personal manifesto has led them to find her own truth, how it has been useful in coaching, and how it may evolve in the future. This conversation will leave you inspired by how much can be discovered when we insource our wisdom vs. outsource!
What you'll get out of tuning in:
How live events are so transformative.
Why a personal manifesto is so useful for continued growth.
How to stay integrity.
Why publish your convictions.
How to use a manifesto in decision making.
Links/CTA:
Highlights:
Cate talks about creating values and beliefs in her personal family structure.
Cate talks about common new age community beliefs lacking structure.
Cate talks about the importance of follow-up after Live Events.
Timestamps:
[4:20]: The what and why of a personal manifesto.
[6:20]: Getting clear and specific on what you stand for.
[9:53]: Using a manifesto to check your life trajectory.
[12:16]: The evolving manifesto.
[16:39]: Building a bigger vision/three-year plan.
[19:00]: Personal Manifesto as a structure.
[22:42]: Live events and follow-up.
[27:18]: Doing the deep work.
[32:12]: Staying in integrity.
[34:52]: Publishing your convictions and accountability.
[38:19]: Decision-making through your manifesto.
[42:10]: Negative vs. positive stressors.
Quotes:
"It's noticing what you really actually care about and then from care it goes to conviction. What do you have a conviction about? And from conviction, you can see how deep it goes."
"The more we understand our manifestos or what exactly are our beliefs we deeply care about, it can serve as a guiding light for the direction in the next chapter of our life."
"You want to use your manifesto to solve problems in your future based on things you've learned in your past."
"It's easy to go to events. It's hard to build relationships on the follow-through side."
"If you are mad about something, that's a perfect time. What do you do when you are angry? What a great time to block some time for a manifesto!"
Guest Bio: Emily Cole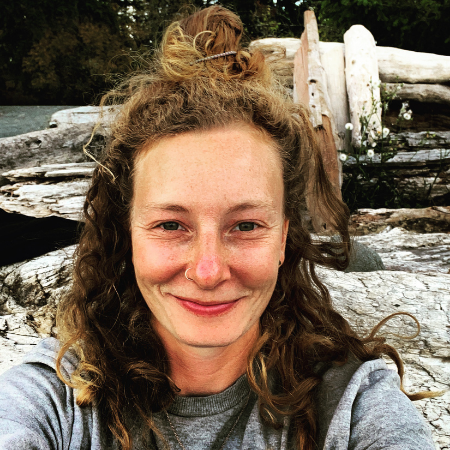 As the founder of Wild Within Coaching, Emily believes in, supports, and models going deep within ourselves for a wild journey. With a decade of wilderness guiding experience, she knows intimately the transformative power of adventure and how good it feels to be centered in oneself.
Through coaching, she has seen the same process of people coming into their own guidance, wisdom, and power and loves supporting and guiding these exciting journeys too.

Cate Stillman founded Yogahealer.com in 2001 to guide Yoga people into Ayurveda and Ayurveda people into yoga. Built on the value of both personal and planetary thrive and a deep connect to one's ecosystem, community and body, Yogahealer grew into a team, 2 podcasts a week, regular blogging, an arsenal of courses to guide people into their potential, an a professional community + certification program Yoga Health Coaching. Cate wrote and self-published Body Thrive: Uplevel Your Body and Your Life with 10 Habits from Ayurveda and Yoga, an Amazon #1 Bestseller in Ayurveda, which helps people who dig yoga take a giant leap forward in their wellness trajectory with Ayurveda.