Write a Book While Making Money: Cate Stillman Coaches Kate O'Donnell
Podcast Intro:
Kate O'Donnell, author, Ayurvedic Practitioner, and Ashtanga yoga teacher, is well known in this community for her three amazing 'Everyday Ayurveda' books. In writing these beautiful books, she is following her dharma and describes the process of "giving birth", but she, unfortunately, hasn't gotten the financial response she was hoping for.
Listen in on this conversation between Kate and Cate, as they discuss the book writing process, working with publishers vs. being indie authors, how to make money while writing a book, and so much more. You will learn the importance of using the community to your advantage and how to apply it to sales and marketing. Whether or not you are even considering writing a book, you will surely be inspired!
What you'll get out of tuning in:
How to present what you are writing about in real-time
Why share your book content early on in the writing process
How to repurpose your writing in promotional content
Why use repetition in your marketing
How to embrace your community during your writing process
Links/CTA:
Highlights:
Cate talks about attending a workshop in the past to write a book in one weekend.
Cate talks about the importance of leveraging community while writing her latest book 'Wild Habits'.
Cate talks about a recent ayahuasca experience and laughs about trade-offs.
Timestamps:
5:35- Book writing as a hobby vs. business strategy
9:11- 'Wild Habits' writing process with the community
13:41- Identifying the problem the book is solving
15:45- Upselling products before they are built
18:35- Marketing campaigning, repetition, and repurposing
22:47- New books for new levels of community
29:18- The dharma of the desire to write.
31:15- Identifying your avatar
36:07- Chronic inflammation as community-driven conversation
44:00- Using a publisher vs. being an indie author
47:28- The business model of yoga as a book
58:41- Editing with a community as selling through objections in real-time
1:02:30- The economic value ladder
1:07:02- Sharing what you know in real-time
1:13:30- Takeaways
Quotes:
"As I am writing the book, the book is becoming other things.  The question is: How is the book, the product, and the business strategy?" 
"What I've noticed with traditional publishing is it takes so long for the book to be released that by the time it releases you are sort of like 'I was into that a year and a half ago, I'm not into that right now.  I'm into the next book right now.''" 
"Who you become in the process of writing a book, you are not the same person."
"Your journey is the transformation that only you can lead and then the books you write are field guides, they are in service of that journey."
"Know what the upsell is and then sell it.  Go sell it and see what people's real problems are.  Now write that into the book."
 "If you want to be known for anything, keep repeating yourself."
"People will ask questions at one level of investment, but they will not ask at another level of investment."
"Right now people don't have good leaders.  A lot of people that could potentially lead won't learn sales."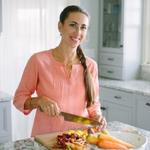 Kate O'Donnell is an author, lecturer, and senior yoga teacher. She is the author of three Shambhala books, the Everyday Ayurveda Guide to Self-Care; The Everyday Ayurveda Cookbook, and Everyday Ayurveda Cooking for a Calm, Clear Mind: 100 Sattvic Recipes. An Ayurvedic Practitioner and Ashtanga yoga teacher, Kate is on faculty for Kripalu School of Ayurveda and Boston Ayurveda School. She travels to India annually to study and teach internationally.

Cate Stillman founded Yogahealer.com in 2001 to guide Yoga people into Ayurveda and Ayurveda people into yoga. Built on the value of both personal and planetary thrive and a deep connect to one's ecosystem, community and body, Yogahealer grew into a team, 2 podcasts a week, regular blogging, an arsenal of courses to guide people into their potential, an a professional community + certification program Yoga Health Coaching. Cate wrote and self-published Body Thrive: Uplevel Your Body and Your Life with 10 Habits from Ayurveda and Yoga, an Amazon #1 Bestseller in Ayurveda, which helps people who dig yoga take a giant leap forward in their wellness trajectory with Ayurveda.