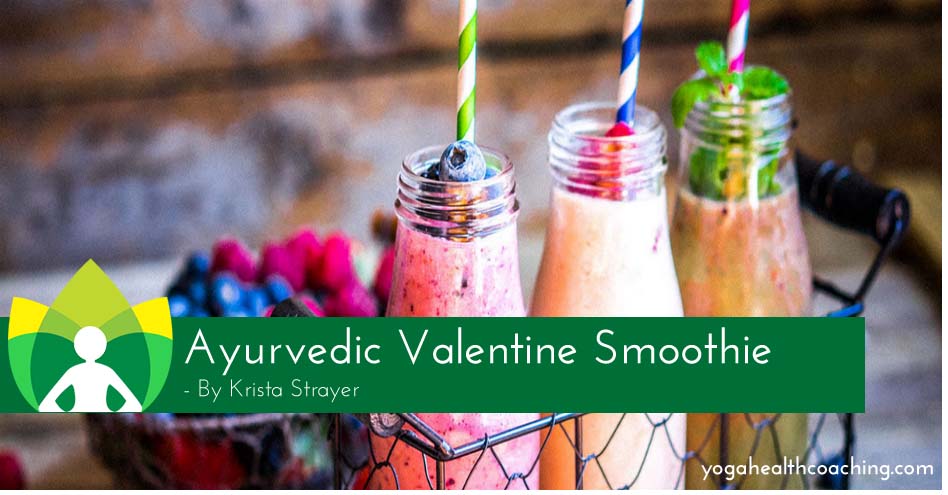 Ayurvedic Valentine Smoothie

To even out the chocolate consumption this Valentine's Day try these three Ayurvedic Valentine Smoothies to treat you and your family.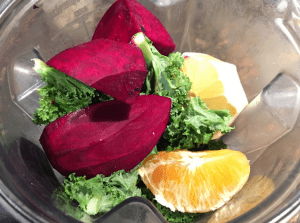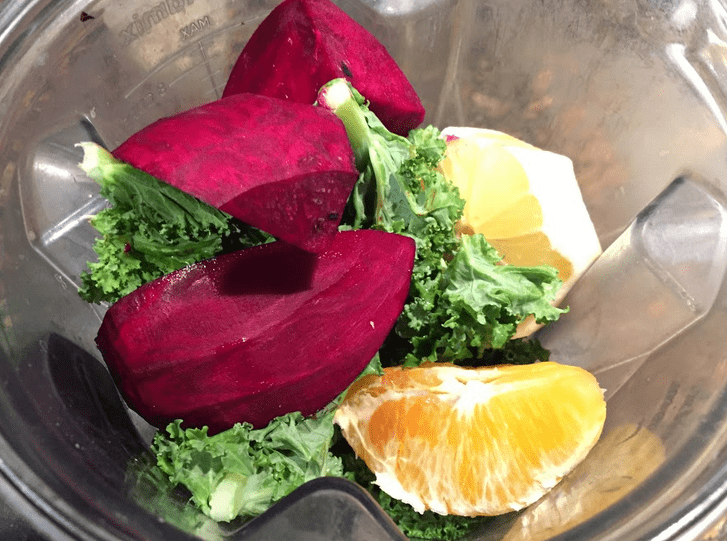 While the debate still rages on regarding the health benefits of smoothies from an Ayurvedic perspective, the truth is that on our path for vibrancy many of us embrace these morning elixirs since they make us feel so good.
Traditionally Ayurveda does not support the typical smoothies since;
Raw foods are much harder to digest than cooked foods or drinks.
Many smoothies combine milk or yogurt and fruit which process at different times in the stomach.
Protein powders are over-processed, heavy and complicated to digest.
Although green foods provide energy boosts they are depleting in nature in the long term.
Follow these simple suggestions to modify your smoothies and help your digestive system better absorb all the yummy nutrients.
5 Tips for Ayurvedic Smoothies
These tips will help make your Valentine's smoothies heart felt, in line with Ayurveda guidelines, easier to digest and delicious.
1. Turn Up the Heat
Stay away from frozen fruit and adding ice. Prep your smoothie the night before and defrost your berries overnight. This kaizen step insures against last minutes excuses for not making it either.
Add warming spices like cinnamon, ginger, cardamom, cayenne, turmeric and lemon juice to help heat up your digestive fire and break the raw ingredients down into useable energy. When you use warming spices you avoid a bloated belly.
2. Go Easy on Sweet
The sweet taste can have a dampening effect on our digestive fire. Sweet is great for high pitta times like the intense summer sun, but during the other seasons we want to stoke the fire brighter. Think of sweet like throwing water on the fire and the other tastes; Sour, Salty, Bitter, Astringent, and Pungent as being the logs and fire starters. Once you get used to the taste of green smoothies, start increasing your vegetable to sweet ratio.  Try to avoid refined sweeteners favouring honey, dates and figs instead.
3. How Simple Can it Be?
Less is better! The more complicated it is to make – the more complicated it is for your stomach to process. Stick to one superfood per smoothie. Adding too many makes it difficult to digest and you won't reap the benefits anyway. Limit the number of overall ingredients to five or seven to make it easier on you and your belly.
4. Add Back the Fat
Greens give us a great energy boost, however the astringent qualities are very drying in the body. And alone greens don't contain the fats needed to help digestion and absorption of all the yummy nutrients. Adding coconut oil and avocado help make the nutrients more accessible for our bodies.
5. Make it Seasonal
Consider the weather outside and your internal doshic storm when deciding on what goes in your blender. Root vegetables and grains are perfect for fall and Vata imbalances, check out the beet smoothie and oatmeal smoothie below for examples of this. Astringent and pungent foods  help with our natural spring cleaning and Kapha imbalances. Cooling, sweet cucumbers help Pittas keep their cool in the summer.
Now that you know how to look after your digestive fire get ready for a Valentine treat…
Ayurvedic Valentine Smoothies
This one is pure energy…
Citrus Beet Cleanser Smoothie

2 cups beet greens, spinach or kale
1 cup water or coconut water
2 oranges, peeled
1 medium raw beet, peeled and quartered or roughly chopped (steam or roast the beet if not using a high powered blender
½ peeled lemon  (or 1 lime for pitta reducing)
Top this one off with either a small sliver of fresh ginger (vata and kapha) or more intense flavour or a handful of basil leaves (pitta)
This one is sweeter and the kids may even like it…
Strawberry Coconut Smoothie

 1 can coconut milk (thicker version) or 2 cups coconut milk (from the refrigerated milk section)
 4 dried dates or figs
 1 cup fresh strawberries (thaw if frozen)
A few mint leaves, or one drop of peppermint essential oil
1 1/2 teaspoons chia seeds
1 teaspoon cacao powder (optional)
This one is not pink… but if you want a guilt-free cookie in a glass for a valentine treat this the one!
Salted Caramel Cookie Dough Smoothie
1 banana
1 cup rolled oats
10 large or 14 medium dates (fantastic natural sweetener)
1 ½ cups almond milk
1 tsp vanilla
¼ cup raw almonds (soak overnight and remove the peels for better digestion)
¼ tsp sea salt
Give one or all three of these a try and treat yourself and your family to a valentine treat that nourishes the heart and the rest of the body too!