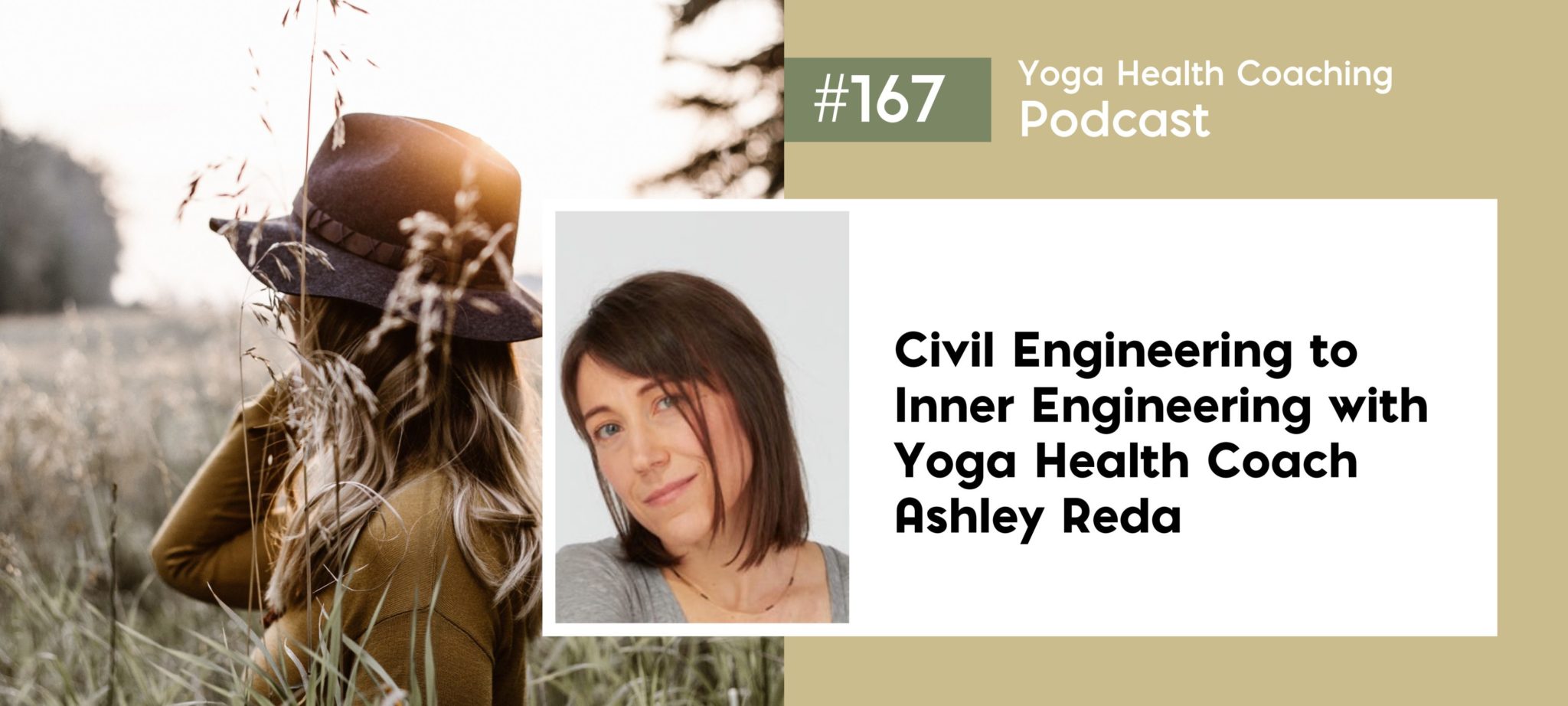 Civil Engineering to Inner Engineering with Yoga Health Coach Ashley Reda

In this podcast, Anna and Ashley talk about Ashley's journey to self-healing and her future as a Yoga Health Coach. Ashley has opted to take a break after successfully teaching a pilot group for over a year to examine her own healing. Recognizing that she wasn't always feeling in line with her own advice to her group, she's now attempting to create greater space to be more in tune with her own self-discovery path.

Going deeper on her path to self-psychology, Ashley has a pattern of not asking for help and not speaking up. She also has some fear about getting involved in a leadership role again. Her comfort zone is in the area of engineering and project management and she is learning to leverage those skills as assets to advance in her new career.
What you'll get out of tuning in:
How to empower yourself with the Body Thrive Habits.
How to be in integrity with yourself to help your people evolve!
How to go deeper on personal self-psychology.
Show Highlights:
Now is the time to up-level your skills as a project manager for YHC.
My biggest challenge is showing up on a social media platform.
We find that with other engineers there is a hesitation to show up as a wellness leader.
Links mentioned in this episode:
Timestamps:
1:50-2:47 How burnout pushed me into a journey of self-discovery, healing and, leadership.
13:27-14:25 How to really show up as a coach.
19:42-20:12 What are your biggest areas of growth?
Quotes:
My burnout in civil engineering catapulted me into healing and Ayurveda. Ashley
The Body Thrive habits gave me a sense of empowerment. Ashley
There are things in my own personal psychology that are impacting my business. Ashley
When I feel like I need help, I will kaizen it! Ashley
What are your biggest areas of growth? Anna

Cate Stillman founded Yogahealer.com in 2001 to guide Yoga people into Ayurveda and Ayurveda people into yoga. Built on the value of both personal and planetary thrive and a deep connect to one's ecosystem, community and body, Yogahealer grew into a team, 2 podcasts a week, regular blogging, an arsenal of courses to guide people into their potential, an a professional community + certification program Yoga Health Coaching. Cate wrote and self-published Body Thrive: Uplevel Your Body and Your Life with 10 Habits from Ayurveda and Yoga, an Amazon #1 Bestseller in Ayurveda, which helps people who dig yoga take a giant leap forward in their wellness trajectory with Ayurveda.