Coach of the Month Melody Rogers: Life is More than an Instant Fix

Hello, it's Cate on this month's Coach of the Month podcast! Today we have Yoga Health Coach Melody Rogers joining us from Charleston, South Carolina. I'm just really thrilled that she is Coach of the Month. I remember our initial strategy session and her first year in YHC, but it wasn't until she came to the Titan Retreat that I got to experience the Melody in full effect that I've come to know and love today.

One of the things that really popped out to me about Melody is that she's so willing to do it her way and do her own thing and be who she is, and it opens up a lot of access for other people who might not otherwise be able to get into these habits.

She comes from the world of hair styling, which is a very different world than that of yoga teaching. But she wears the hats of yoga teacher, spiritual coach, and hair stylist beautifully. Tune in to hear how she balances it all, and how she has come to realize that all of these realms can be woven together under the umbrella of holistic wellness and self-care.
What you'll get out of tuning in:
Why you want to integrate your passions into your wellness business
How to lead people to reflect on their progress
Why Kaizen is so important
Links:
Show Highlights:
1:30 – You don't have to give up anything. Who you are and what you're drawn to doesn't need to be pushed to the side. It's up to you to make whatever you do in your coaching career your own.
5:00 – It's not just a matter of packaging services together. It's about integrating everything as a part of health: hair, nails, skin, nutrition, fitness, body, soul, and spirit all fit together and are part of all-encompassing beauty and health.
9:00 – Always ask yourself where you want to go next. This may transition you away from what you've done in the past to make money, but will transition you toward being more aligned with who you are in your growth path.
15:00 – We all have a personal box that makes up our comfort zone. Even as we expand that box, there are always ways we can grow it even more. It will always be scary to break through the edges of the box, but it will always be worth it.
19:00 – Many times, we aren't aware of the changes we've made in lifestyle and health because progress moves so slowly. Guiding your clients to reflection will help them see their progress, which will also give you credence as a coach.
26:00 – Kaizen is about meeting people where they are. It's about forgiving our little setbacks and celebrating our little steps forward.

Favorite Quotes:
"Life is more than an instant fix." – Melody Rogers
"I can change your hair color… or we can change your life!" – Melody Rogers
"In some ways time moves really fast, but in other ways progress seems to move slowly: moment by moment, day by day." – Cate Stillman
"If you don't invest in You at the highest level that you can, you can't leverage that." – Cate Stillman
"I can forgive my little setbacks, and I can celebrate my little steps forward." – Melody Rogers
"Give people the power of one step. And that one step for them does not have to be the same step as anybody else." – Melody Rogers
Guest BIO: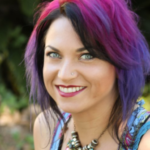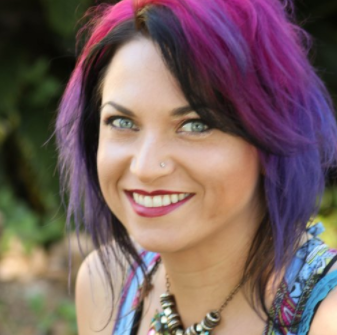 Melody Rogers was born and raised in beautiful Charleston, South Carolina, and has been a Cosmetologist for 18 Years, Esthetician for 17, and Massage Therapist for 16. She finished her undergraduate studies at the Citadel Military College in 2008, and has been a Registered Yoga Alliance Instructor and Personal Fitness Trainer since 2009.
Melody opened her own small spa business in 2012, and now she and her beloved partner, Andrew, own The Seed of Life Alternative Wellness Center in Charleston that incorporates Ayurveda, fitness, body work, skin and hair therapy, small group and community event classes, and more! 
Connect with Melody here or join her community on Facebook, Instagram and Twitter.

Cate Stillman founded Yogahealer.com in 2001 to guide Yoga people into Ayurveda and Ayurveda people into yoga. Built on the value of both personal and planetary thrive and a deep connect to one's ecosystem, community and body, Yogahealer grew into a team, 2 podcasts a week, regular blogging, an arsenal of courses to guide people into their potential, an a professional community + certification program Yoga Health Coaching. Cate wrote and self-published Body Thrive: Uplevel Your Body and Your Life with 10 Habits from Ayurveda and Yoga, an Amazon #1 Bestseller in Ayurveda, which helps people who dig yoga take a giant leap forward in their wellness trajectory with Ayurveda.