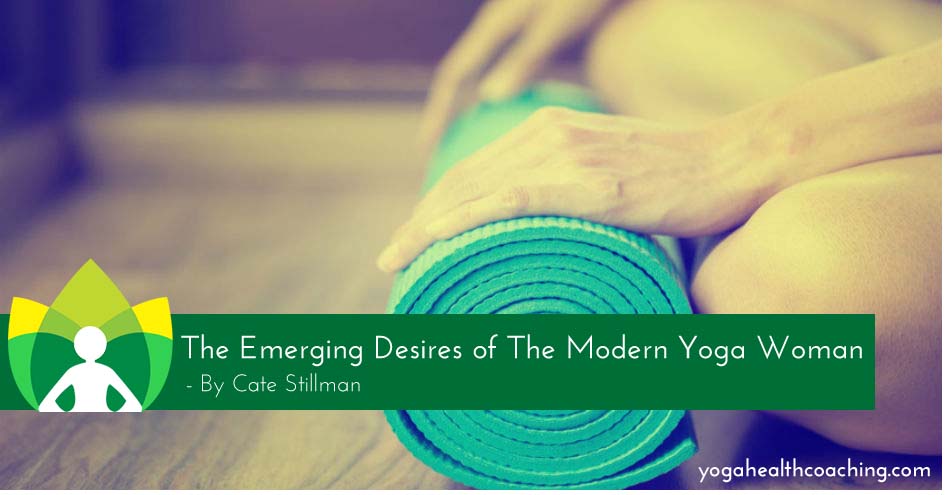 The Emerging Desires of the Modern Yoga Woman

The modern global yoga movement is driven by female householders, not male aesthetics. It's driven by women with children or grandchildren, or women who want to eventually have children and grandchildren. Back in the day yogis were men supported by women. They were men who had women do the cooking and cleaning, men who had women who tended to the needs of the family.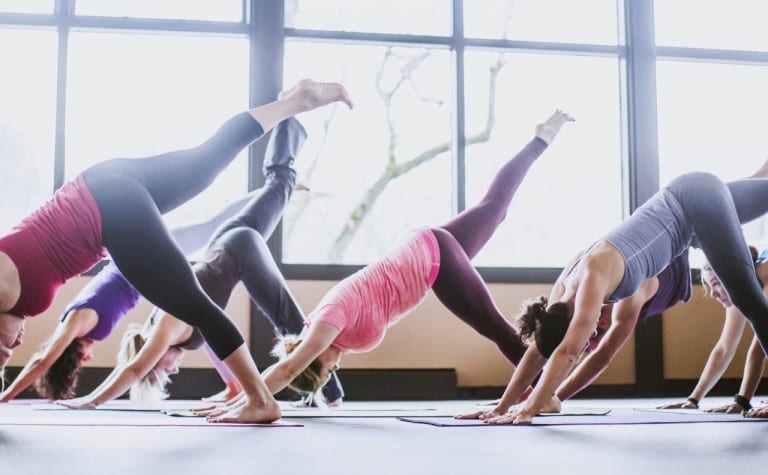 The male yogis of yore dedicated their lives to developing their capacities, particularly in spirit and in mind. They attuned their bodies in the pursuit of their awakening.
These days most of us, myself included, are on a similar, yet distinctive path. At the heart of it, we're into awake living design, a.k.a. conscious lifestyle design. We modern yoginis are continually upgrading our lives to experience more of what we want to experience. We have more flexibility, more adaptability and more choice than the women and men who came before us. What we have in common with the yogis of yore is the desire to be free, adaptive, evolved, and awake. Yet, how we are moving the edge of yoga forward is distinctly more connected into every aspect of our lives. We may be more or less concerned with our alignment in downward dog, and even more concerned about how our practice brings light to our families, to our conversations, to our projects, to our communities.
The Modern Global Yoga Movement
Our yoga, as modern women, is about an integrative, interconnected life. Yes, we are into developing our capacities in spirit and mind, but we're just as interested in developing our capacities in body, in relationship, in family, in community and in connectivity.

As women, our bodies are more dynamic. We expand and contract like the oceans, pulled by the moon. Our bodies grow other bodies, release them, and shapeshift into the next phase. Women's endocrine systems and hormonal harmony are much more intricate than men's.  When we are aware of our harmonic nature, we thrive. When we notice our dynamic feminine nature in how we pulse through the day, through the month, on and off the mat, we thrive. When we notice the rhythms of our families, which cycle around us as the center, we thrive.
We discover ahimsa internally as we yield to a natural sense of non-violence to our "self."
Once we allow the yoga movement to evolve through us, we release the need to be so serious and so isolated in our yoga practices. In that, we subtly release the need to compete. First this release is noticed within. We stop competing with ourselves.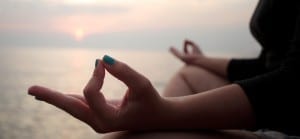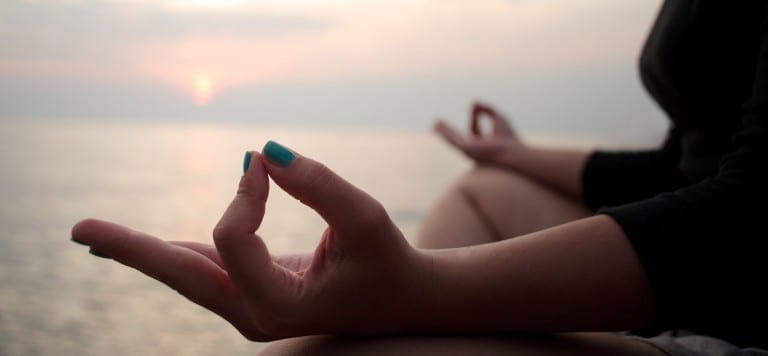 We start to enter the collaborative mindset. We collaborate with our breath, our mind, our emotions, our body. This shift takes time. It matures us as yogis. It honors the ancient path of yoga. We dissolve the old patterns of self-sabotage, which were part of our history as a second class citizen. We discover ahimsa internally, as meaning non-violence to our self.
Perhaps simultaneously or perhaps a little later, we stop competing with each other. After eons of our historical need to compete for resources, for attention, for power, we become aware of an end to this subtle, subconscious cycle. This marks the beginning of our next stage of needs and desires for collective leadership.
We Awaken to Revelations Within
The next shift that I see happening is the honoring of our inner truth. We awaken the power of our intuition.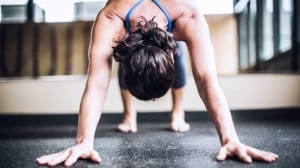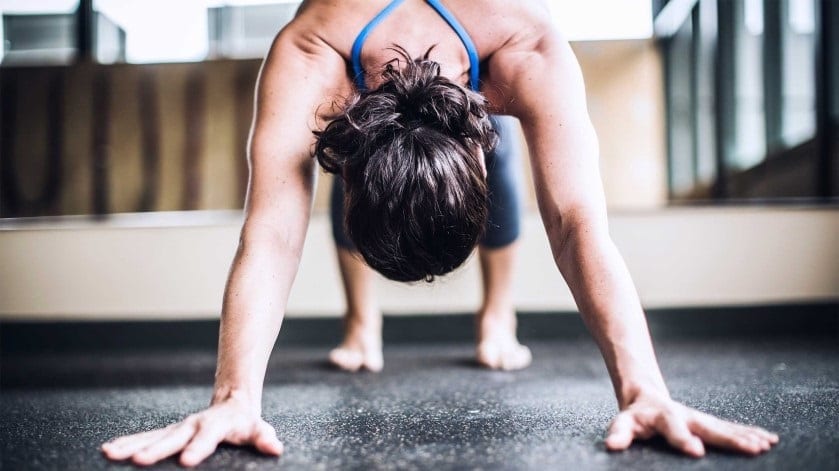 In this awakening we see more clearly how we've been trained to violate our intuition. We've been trained, for centuries or millennia, to not trust ourselves, our bodies, our emotions, our cycles, our patterns.
We come to yoga for something peripheral – weight loss, stress relief, back pain. And the yoga, by its very nature, integrates us. The yoga weasels out breaches of trust. The yoga exposes our human ancestral wounds. The yoga heals the wounds, breath by breath.
As our practice of yoga integrates us, our trust evolves. Our capacity of self-trust, resting on the back of our developed intuition, serves as the radar for developing our other capacities. Our attention turns to the whole.
The Emerging Need of the Modern Yoga Woman
I've been at the helm of Yogahealer for 16 years. In this work I facilitate and witness massive transformations in people's lives. People heal their inner wounds born of self-sabotage. Then they empower their bodies and minds with prana. They awaken their tejas – or inner radar –  to direct their lives. They integrate the yogic habits that lead to longevity and easeful, disease-free living. And then something else happens.
What happens next is a new desire.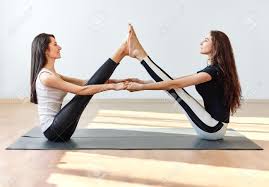 The new desire is for a deeper connectivity.
Connectivity is the new black. We want more intimacy in our relationships. We want more depth in our conversations, we want our lives to matter – to connect to the needs of the next generations in our home, the earth. We want the vibe between us to be rich, vibrant, expansive, evolving and shot through with co-creativity.
When these evolving needs aren't met, we know something is missing. Because we know and trust our own revelations, because we're no longer sourcing power from competition, we become highly attuned to another level of potential. This next realm is juicy, has depth, is potent with meaning, contribution, connection. It leads us to our unchartered territory.
Until something is named it often lurks as a feeling. I am formally naming this emerging desire for the modern yogis of the world, this movement driven by ancient men and now modern women. Check in now. Do you have a desire for more connectivity? Do you want to connect on more cylinders in your day to day life?
If so, give voice to your desire. Invest attention in your urge for deeper connection. Your emerging desires are intelligent. What are your desires? Name them.  Better conversations? Knowledge of your ecosystem? Mentoring or being mentored? Body wisdom? Community connection? What is it for you?
Take a moment to honor your desires as sacred. As evolved. As that which brings the future into the present. In that way our desire to uplevel our connectivity – not just to ourselves – but to each other, to our core peeps, to our local ecosystem, to our communities, our causes, and our shared planet, I hope to make clear and conscious this emerging need in each of us.