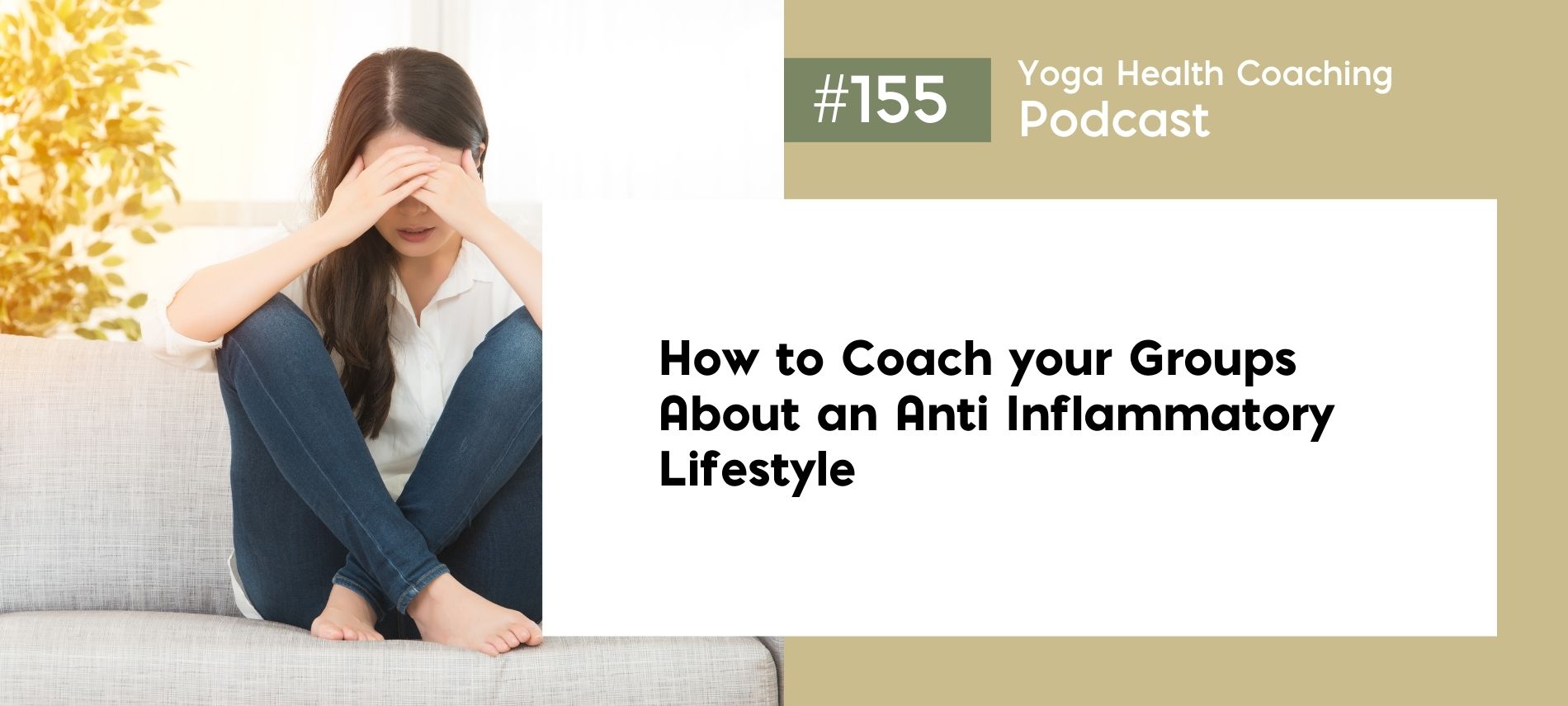 How to Coach your Groups About an Anti Inflammatory Lifestyle

Chronic inflammation is modern society's greatest health threat. Studies state that three out of five people alive today will die due to chronic disease. But even though chronic inflammation can trigger genetic diseases, it is not in itself inevitable.

The habits from Body Thrive can work as a reminder of what you need to teach, as a coach, in order to effectively prevent and fight chronic inflammation. It will take a great deal of honesty, and some habit change, but chronic inflammation can be prevented both with physical, mental, and emotional habits.

Listen to the podcast to learn more about chronic inflammation, the power of mind over body, and the potential of easeful living.
What you'll get out of tuning in:
How to identify the habits that are a problem
How responsibility can reorient you
How challenges enable future ease
Links Mentioned in Episode:

Show Highlights:
Fear and worry acidify the blood faster than alcohol
Thoughts and emotions influence the self
Choosing to live outside the stress pattern
Timestamps:
2:24 Chronic Inflammation and its prevalence
11:17 Honesty and the power of a breakthrough
19:01 The effects of mind over body
26:33 Easeful living as the potential


Cate Stillman founded Yogahealer.com in 2001 to guide Yoga people into Ayurveda and Ayurveda people into yoga. Built on the value of both personal and planetary thrive and a deep connect to one's ecosystem, community and body, Yogahealer grew into a team, 2 podcasts a week, regular blogging, an arsenal of courses to guide people into their potential, an a professional community + certification program Yoga Health Coaching. Cate wrote and self-published Body Thrive: Uplevel Your Body and Your Life with 10 Habits from Ayurveda and Yoga, an Amazon #1 Bestseller in Ayurveda, which helps people who dig yoga take a giant leap forward in their wellness trajectory with Ayurveda.