How to Use Pinterest for Wellness Pros with Kate Ahl

Are you at a loss when it comes to using Pinterest? Search no further! I recently talked to Kate Ahl about all things Pinterest. Get yourself a notebook and listen to the podcast episode.
What you'll get out of tuning in:
How can service-based businesses use Pinterest
How to get your pins to get traffic
How to brand on Pinterest
Links Mentioned in Episode:

Show Highlights:
Cate shares how she uses Pinterest
Cate proposes an example of a Pin
Cate shares how to her experience with Pinterest started
Guest BIO: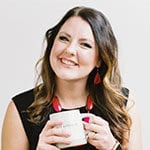 Kate Ahl is the owner and founder of Simple Pin Media, a Pinterest management and marketing company. They have worked with over 600 Pinterest accounts, currently manage for 130 clients and specialize in Pinterest images, Promoted Pins and more. She also host the weekly Simple Pin Podcast which is the only podcast dedicated to Pinterest marketing. Her team of 38 is located primarily in the Northwest and has one goal, to help businesses grow using Pinterest. She's also a wife and mom of 3.

Cate Stillman founded Yogahealer.com in 2001 to guide Yoga people into Ayurveda and Ayurveda people into yoga. Built on the value of both personal and planetary thrive and a deep connect to one's ecosystem, community and body, Yogahealer grew into a team, 2 podcasts a week, regular blogging, an arsenal of courses to guide people into their potential, an a professional community + certification program Yoga Health Coaching. Cate wrote and self-published Body Thrive: Uplevel Your Body and Your Life with 10 Habits from Ayurveda and Yoga, an Amazon #1 Bestseller in Ayurveda, which helps people who dig yoga take a giant leap forward in their wellness trajectory with Ayurveda.