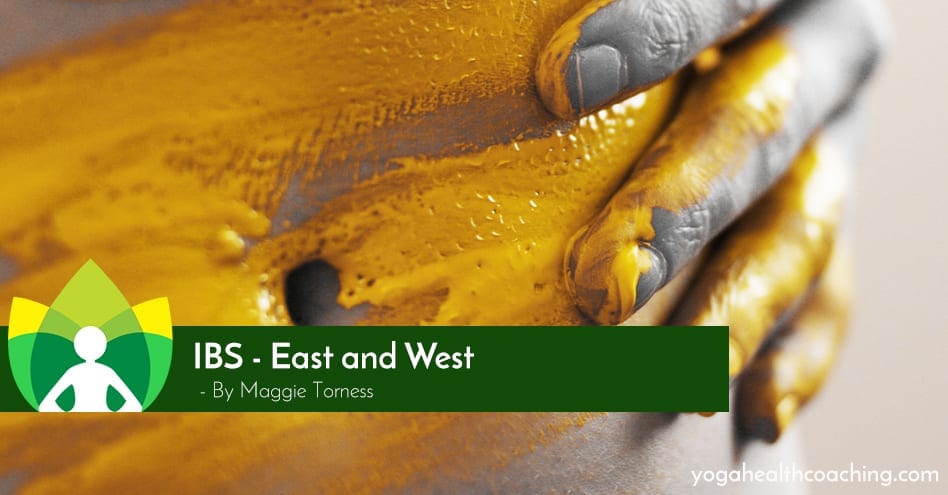 IBS – East and West

Young.  Female.  Prone to anxiety.

These are just a few of the many identities I carry.  Others include: sister, student, yoga teacher, outdoor enthusiast, etc…

But those first three really stick out to me now, due to their correlation with something I was recently diagnosed with:
IBS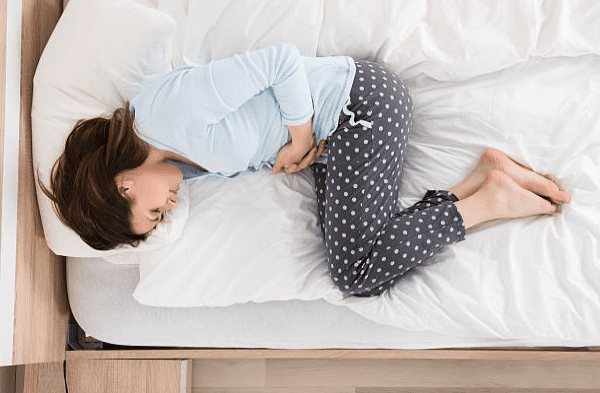 Irritable Bowel Syndrome.  You have probably heard of it, since 1 in 5 Americans have it.  Females are twice as prone to this, young females even more so, and young females with either anxiety or depression are the most likely to experience IBS.  In a nutshell, IBS is a disorder of the large intestine that causes variable symptoms of cramping, abdominal pain, bloating, gas, and diarrhea and/or constipation and often associated with psychological challenges like mild anxiety and depression.
I wasn't surprised.  Though I've struggled with my digestion for years I hadn't really ever looked at it as a disease.  Naturally I would personally track, "well I ate this last night, and I woke up with a crampy stomach this morning so this must have caused that."
This led to high school years filled with bouts of cutting out all cheese from my diet, then grapes, chocolate, milk, and so on… I think one time I even cut out fruit altogether.
Then I would slowly work these foods back into my diet and feel fine, until the next round of symptoms – uncomfortable bloating or a lot of gas after eating – would circle back and I would eliminate another random food once again.
It was frustrating.  My experimentation was never a sure shot.  Symptoms were very intense and uncomfortable as I experienced them, but  vague, variable, and maybe not even such a big deal when I later tried to explain them.
When I turned to Ayurveda to treat my digestive issues, I found the ease and effectiveness I was looking for.  My recent diagnosis of IBS led me to investigate how current Western medicine differs from Ayurveda's understanding and treatment of IBS symptoms.  Here's what I pieced together:
Western Medicine and IBS
From a Western medical approach, there is no clear cause for IBS.  Different doctors have different theories, Mayo clinic offers a couple:
A muscle imbalance of the large intestine (colon).  It may be too strong or too weak in its contractions to massage food downwards.  If the contractions are too strong or long, gas, bloating and diarrhea can occur.  If they are too weak, dry, hard stools and constipation may manifest.

A disconnect in the nervous system. The brain-gut signals are weak or uncoordinated which cause the intestinal tract to overreact.  This can result in pain, diarrhea or constipation.

Stress.  John

Hopkins Medicine describes:
"There is a strong connection between the nervous system and colonic function. Stress plays an important role in the frequency and severity of symptoms in patients with IBS. A history of stressful life events or a current stressful situation can often precede IBS."
Whether the gut disorder changes affects the mind or the mind makes your gut prone to the symptoms of IBS is not clear, but current western science believes they are connected.
An Ayurvedic Perspective on "IBS"
Just having studied the progression of disease in my Ayurvedic Medicine class, the parralel  between the symptoms of IBS and the first step in the disease progression of Ayurveda is astounding.
According to Ayurvedic theory, the root of most diseases is an imbalance of energies that manifests first in the digestive tract.  If the imbalance does not get alleviated at the digestive tract, it then overflows into the lymph and circulatory systems, eventually settling into the weakest area of the body and manifesting as a particular problem – the last step being the point in which most modern medicine methods begin to reckognize problems.
Since Ayurveda places so much emphasis on digestion, it has a very streamlined, simple, and systematic approach to making sense and treating these complex, vague, transitory symptoms of the digestive tract.  Whether you might be dealing with a kapha, pitta, or vata imbalance, determines whether symptoms arise mainly in the stomach, small intestine, or large intestine respectively.
The earliest onset of symptoms arising in the large intestine in traditional Ayurvedic medicine is possible, past and mild constipation and gas. Other associated symptoms are bloating and painful cramps. To Ayurvedic practitioners, these are the body's subtle yet clear ways of letting you know that vata is in excess in your body (what is "vata"?).  Additionally, variable and transient symptoms are a clear sign of vata – so alternating constipation and diarrhea is also an onset of a vata condition.
Ayurveda's holistic approach to health means that physical disease can show mental or emotional symptoms. Anxiety is the classic symptom of a vata condition arising in the mind.
In essence, every symptom of the vague and confusing IBS that I was experiencing fits into the clearly understood first sign of a vata vitiation in an Ayurvedic model.  Not only was this exciting, but relieving. Ayurveda has a very clear system to go about treating this kind of thing.
IBS and Vata Vitiation
So you could say I have IBS or a vata vitiation – same thing, different languages.  But when looking into to how to deal with this problem, that's where the brilliance of Ayurveda shines.  Where Western medicine struggles with the vague, subtle, and confusing symptoms of IBS, this kind of thing is Ayurveda's "bread and butter."
One of the best offerings that Ayurveda brings to modern medicine is its theory on the progression of disease and ultimately that 90% of health problems begin in the digestive tract.  Therefore, with the Ayurvedic model it is amazing how early one can catch problems when they arise and relieve them before they turn into something much more severe.

 Treating IBS with Ayurveda
If you or someone you know is struggling with IBS and is interested in treating it with an Ayurvedic approach, find a Yoga Health Coach or Ayurvedic Practitioner to help you with your unique experience.  Here are a few things you can incorporate to help you get started:
1. Routines and regularity.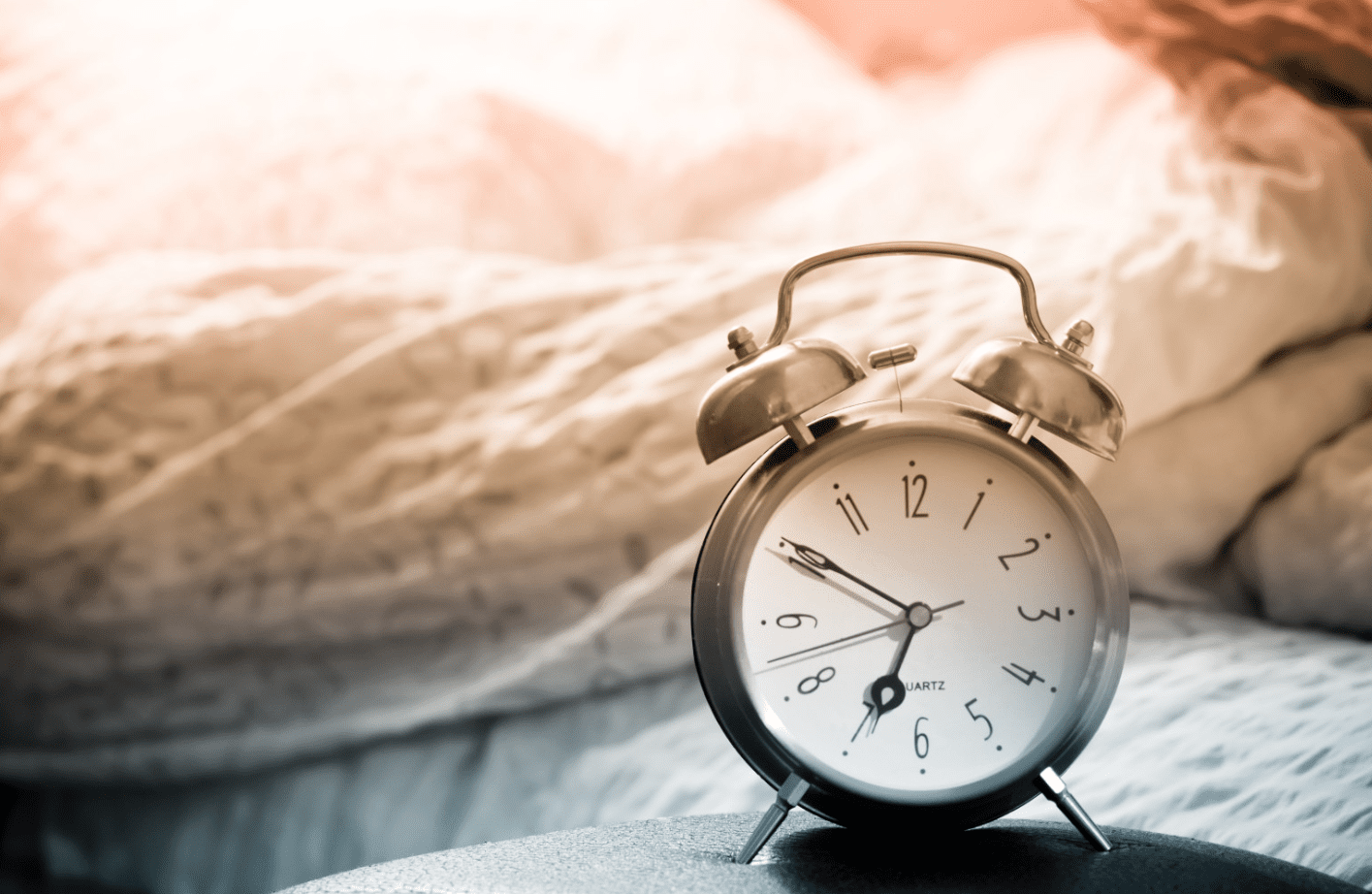 Vata is associated with the wind, the idea of motion, and the elements air and ether. These energies in excess leads to variable digestion. Therefore, any kind of regularity and routine is essential to balance vata. A few easy ways to work this into your everyday:
Wake up and go to sleep at the same time everyday

– early on both ends is generally best.  Most important thing is to go to bed early to start the cycle off right.  Shoot for 10pm.

Eat meals at the same time everyday

.  Eat an earlier lighter dinner, meaning before 6pm.

Try to eliminate at the same time everyday

.  Wake up, drink a warm glass of water, and go and sit on the toilet.  Even if you don't go, this will eventually train your body to get used to this rhythm. Call it

yogi potty training

. 🙂
2. Oil up!  
Vata conditions are usually very dry which leads to constipation. Simply adding oil to the external and internal body can loosen things up and make the body feel much more supported, flexible, and in flow. Different ways to get oil in:
     

Abhyanga

, or self-massage with oil. 

Here's how.

     

Nasal oiling.

     

Ear oiling

.

     

Oil internally:

utilize your diet to oleate your colon.

Check it out.

     

Ghee

– liquid gold.



3. Diet

Since we're talking digestive issues here, obviously food is important.  But with vata imbalances, though they affect much more of the body than just the digestive system (such as an anxious mind) food is the fastest, most effective way to provide relief to the entire system and begin to heal your gut.  You can utilize a combination of food, oil, and herbs.
Eat warm, moist and heavy.

These qualities are balancing to the cold, dry, and mobile qualities present in the energetics of a vata imbalance.

 

Try it out.

 

Create structure surrounding mealtime.

 Eat at the same time, same place, create your ritual of connecting with the food that will become you before you eat it.  Afterwards, take a little time to rest and digest.

 

Make sure you are relaxed.

 Take a few deep breaths before eating to make sure your body is switched into parasympathetic mode.

 

Herbs.

 Incorporating potent plants such as cumin, fennel, and cinnamon might be beneficial.  

Learn more.
IBS can put a larger-than-expected damper on your quality of daily life. You are not crazy to be hyper-aware of these subtle signals from your gut. Listen to them. They are your body's first warning signals. Simple lifestyle and dietary habits from Ayurveda can help you alleviate them and get you back into a relaxed, fluid and easeful state. Ayurvedic practitioners, recipe books, and websites are all great resources. Take advantage of them. Your best balanced self is right around the corner!