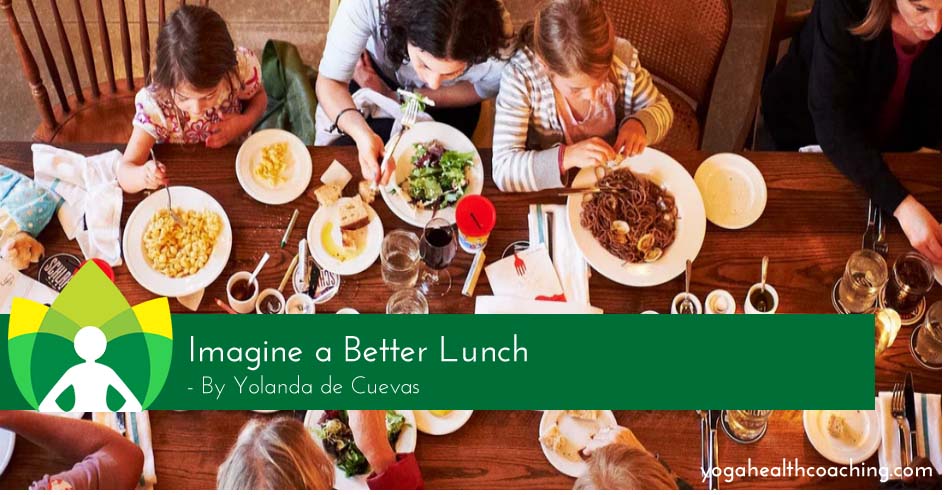 Imagine a Better Lunch

I'm asking you to pause for a second, put down whatever else you are doing and step into your imagination. Give it your full attention. Your imagination has something enriching to share with you about your lunch. Become inspired by your self and the riches you bring to your own life. The door to access this dimension is always ajar, no matter if the hinges are rusty and squeak and whine as you open it wider; there is always space for you to enter. So let's go in…….

Imagine you are staying in a beautiful chalet in the cool, crisp, cleansing air of the Swiss Alps. Feeling invigorated from a good night's sleep, you're planning on spending the day exploring the valleys and peaks laid out before you. You set off early and after walking, swimming and enjoying the pristine surroundings you notice the sun has peaked in the sky and you have a light purr of hunger vibrating in your belly. Your hosts have left you a basket of food for lunch at an agreed location which you arrive at a short distance later. A blanket is laid out for you to sit on and a light cloth covers the basket. You approach, take off the cloth and………..what would you love to find waiting? A colourful mix of dishes? Fresh vegetables still glistening with the morning dew from when they were picked? An aroma of freshly baked bread? Plump sweet berries?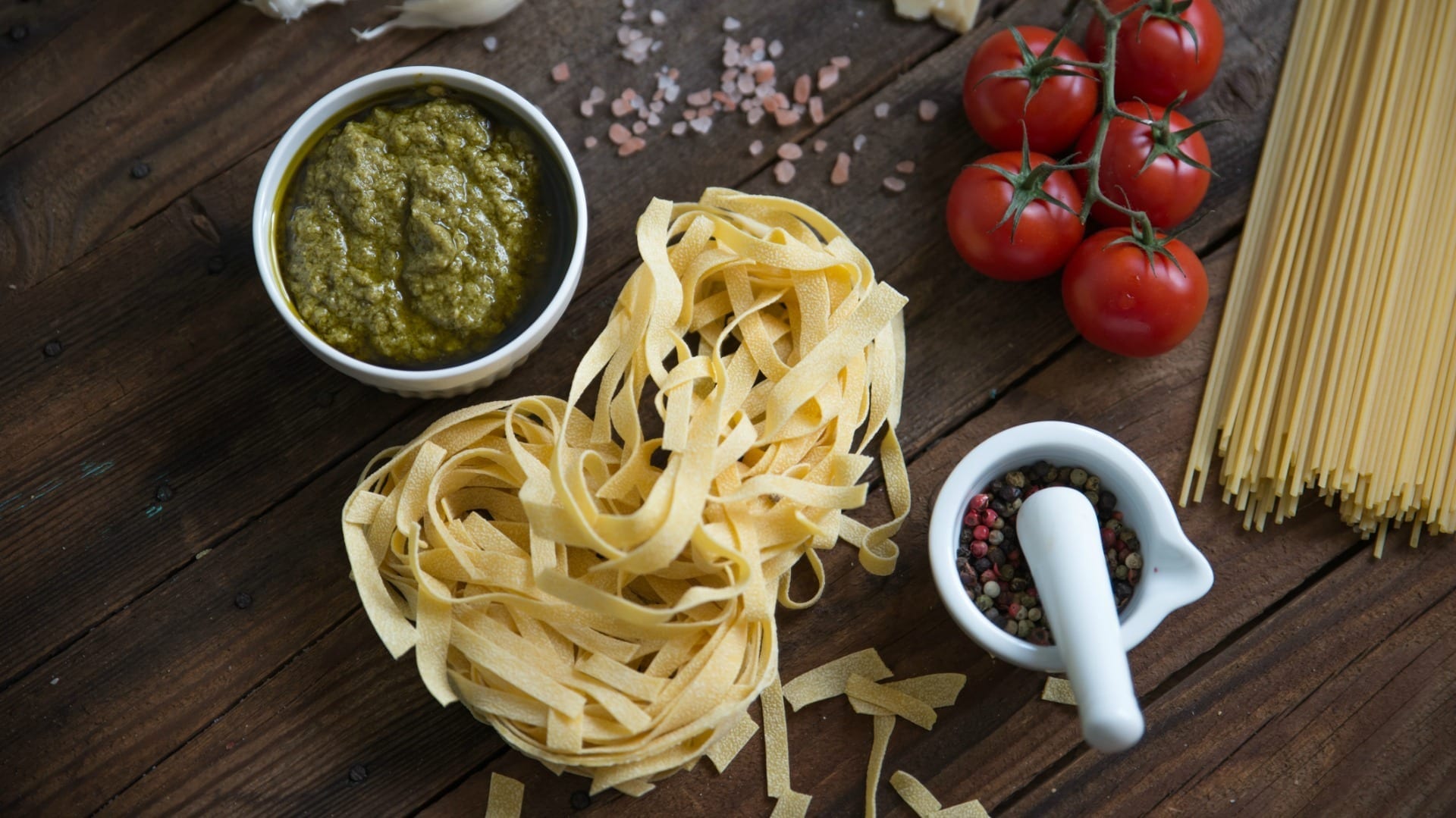 Keep your image in your head and write down three words that describe the image.
Perhaps that scenario was too much a 'holiday' version of life, perhaps this one works better for you.
Imagine you are heading off to spend the day doing physical work, lifting and carrying. Picture yourself taking a break in the middle of the day, sitting down with a drink and opening your lunchbox. Someone who loves you deeply and rarely gets to nurture you anymore has prepared the meal for you. They have taken utter delight in imaging you restored and replenished from eating it. You are feeling hot, tired and achy but you smile as you open the bag and reach down inside and pull out………..what would your loved one have prepared for you? A lightly browned wedge of your favourite pie? A thermos filled with steaming broth? A cool slither of apple pie? A little love note folded small and tucked into a napkin?
Now it's time to IMAGINE A BETTER LUNCH…
Stay in touch with your imagination in your head and write down three words that describe the image.
Are there common factors between the two images?
Now remember what you had for lunch today…
How does what you ate compare to how you imagine a satisfying and nutritious lunch?
Could you describe it using the same words you used to describe the imaginary lunch? Take note if there is a disconnect as you answer the next question.

Did you take the same care preparing your imaginary lunch that your host or loved one did?
What did your inner world of imagination show you?
Is there something there to serve you in the outer world too?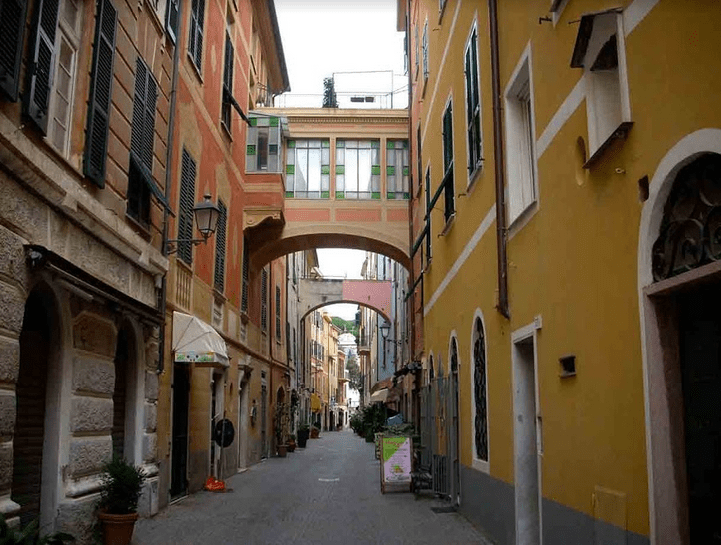 While I was growing up I regularly visited family in Italy. I distinctly remember feeling excited at lunchtime, the beach would start to empty and as we walked home, the streets were rich with the smells of home cooking wafting down from the balconies above. At my Aunt's house we ate three courses – FOR LUNCH! A small bowl of pasta (fresh, hand made, light), a protein dish and a salad or vegetable platter. It was always a challenge for me to leave sufficient space in my stomach for the second and third courses – I could have quite happily have eaten nothing but that delicious pasta! All the food was prepared by hand and consisted of simple but deeply flavorful ingredients. I just loved these meals, they were delicious, plentiful and social.
As I grew up and reached my teenage years, I was surprised how radiant my Italian friends and family were.Their skin flawless without makeup, hair shining richly, they were boisterous – laughing and conversing effortlessly, embodying European chic in slim, stylish clothing. I noticed that a different idea of a 'healthy' lunch was being marketed to me in the UK – quick and easy with minimal disruption to the rest of your non-stop day and "guaranteed" to prevent weight gain. The snappy and upbeat grab-a-bite version made sit down lunches appear old fashioned, fattening and indulgent. Yet here these relatives were, still eating three course lunches and appearing to be thriving on it. I didn't consider I had the option to cultivate the same lifestyle for myself. As I grew older, my lunch no longer could be described as delicious, plentiful and social. I missed the fabulous lunches with my Italian family.
Back to my current life as a Mum...Recently I spent time in kindergarten with my younger daughter. To return to the womb of the kindergarten classroom as an adult was quite an experience. I was back in the world of delicious, plentiful and social. Here are the lessons I learned that no one should ever grow out of.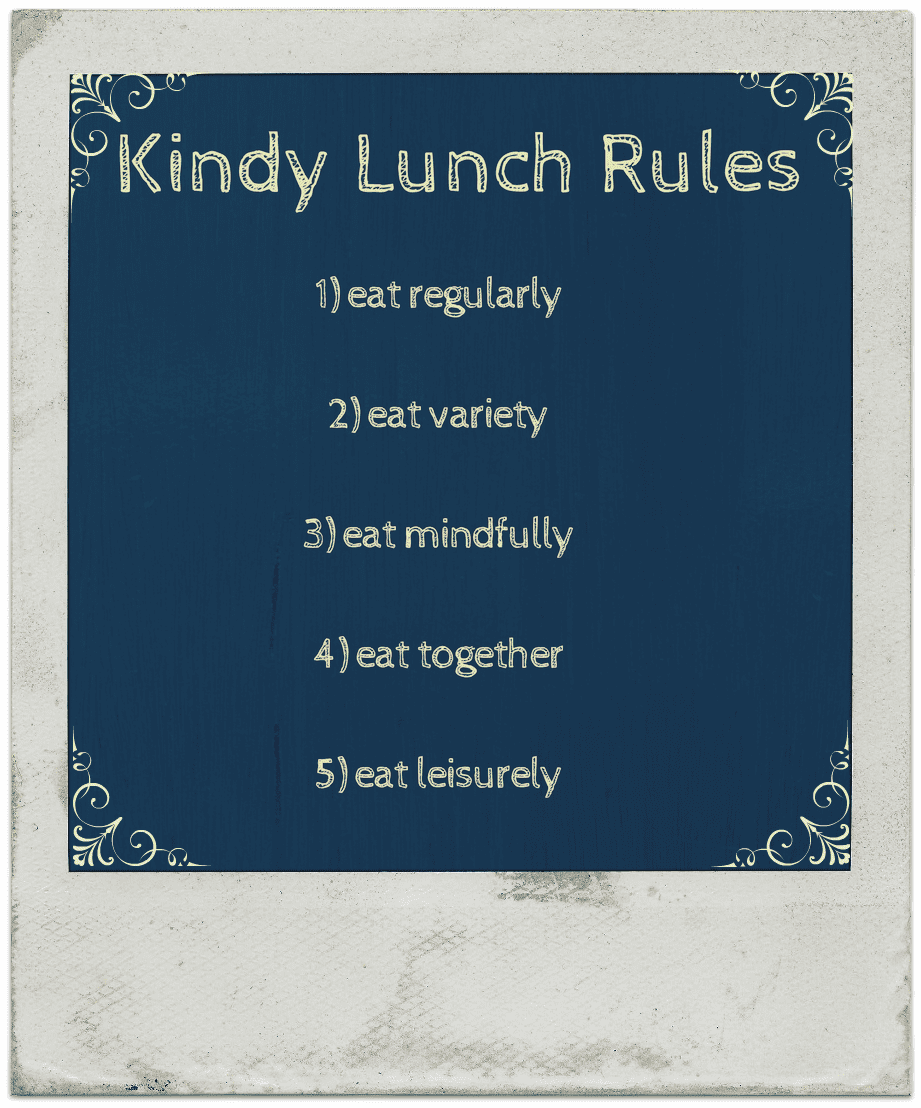 1. Eat at Regularly Scheduled Times. After singing, activities and playtime it was time for morning tea then vigorous outdoor play before lunch. The meals at the same time each day, this strong repetition meant the children's digestive fires were expecting food and they experienced true hunger sensations as the time approached.
      2. Eat a Variety of Foods. The children enjoyed a varied diet; mixed fruit salad for morning tea and a different grain each day of the week
      3. Eat Mindfully. All eating was done sitting down, after washing hands and singing a joyful grace of thanks. Taking time before eating to remember where food comes from is important when many families source their food from a supermarket. Joining voices lifted the spirit and put us all in a positive mindset before starting our meals.
      4. Eat Together in Community. Five minutes of silent eating was observed before a low level of conversation on all different subjects hummed in the room
      5. Eat Your Lunch on a Leisurely Timetable. I couldn't believe how much food my daughter could eat at this time of day if she was given enough time to do so. Schedule extra time to eat your biggest meal of the day.
Imagine if we stayed with these rhythms for life. If it remained as natural as breathing to celebrate this midday experience.
Read again those words you wrote down at the start of this article. What would it take for them to describe your actual lunch more often? Those words don't have to remain in that elusive realm.
There are steps you can take today towards a better lunch:

Do the IMAGINE YOUR LUNCH exercise with your household and find out which words are communal
Experiment with giving life to the words, you might not be able to take out a hamper and picnic rug at the office but perhaps a pretty napkin will help you make a celebration of lunch.
Produce a lunch meal planner for the coming week, have your schedule handy so you aren't planning for a freshly cooked lunch on a day you have no kitchen available.
Invite friends and family to enjoy lunch out instead of dinner at weekends.
Choose a kindergarten lunch rule and try it out for a week.
And of course…….Post your intentions in the comments below.