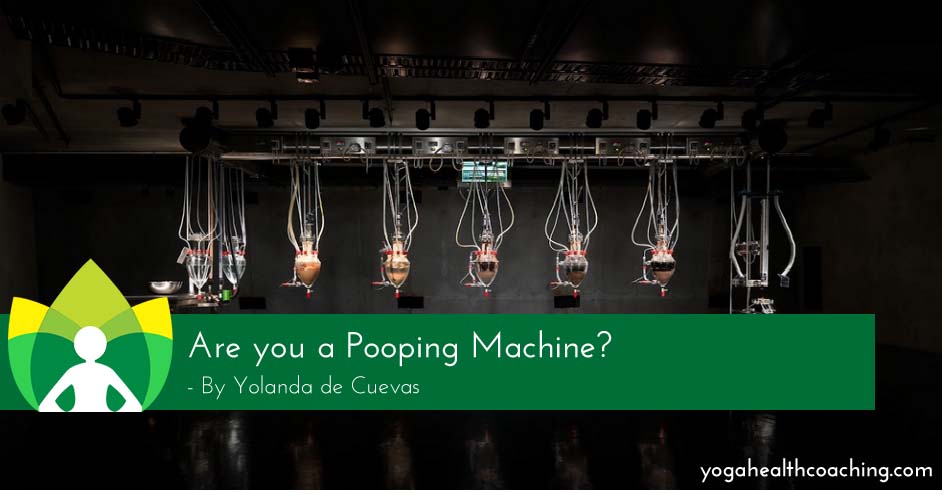 Are you a Pooping Machine?

Tasmania is a small, island off the South Coast of Australia. With around half a million inhabitants, 50% of the island is a designated national park. Tasmania is visited as much for its vibrant art scene as its wildness. Hobart, Tasmania is the state's capital and the location of Australia's largest private museum, The Museum of Old and New Art (MONA.) Here visitors are treated to a wide variety of exhibitions, from collections of ancient Egyptian artifacts and mummies to some of the world's most provocative contemporary art. The museum is the brainchild of David Walsh, a millionaire mathematician and art collector with a unique sense of humour. Although David Walsh has little to do with my story, his support of ground breaking exhibitions in Tasmania led me to some powerful revelations about myself and Ayurveda. I can't wait to tell you what I saw.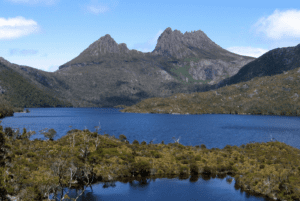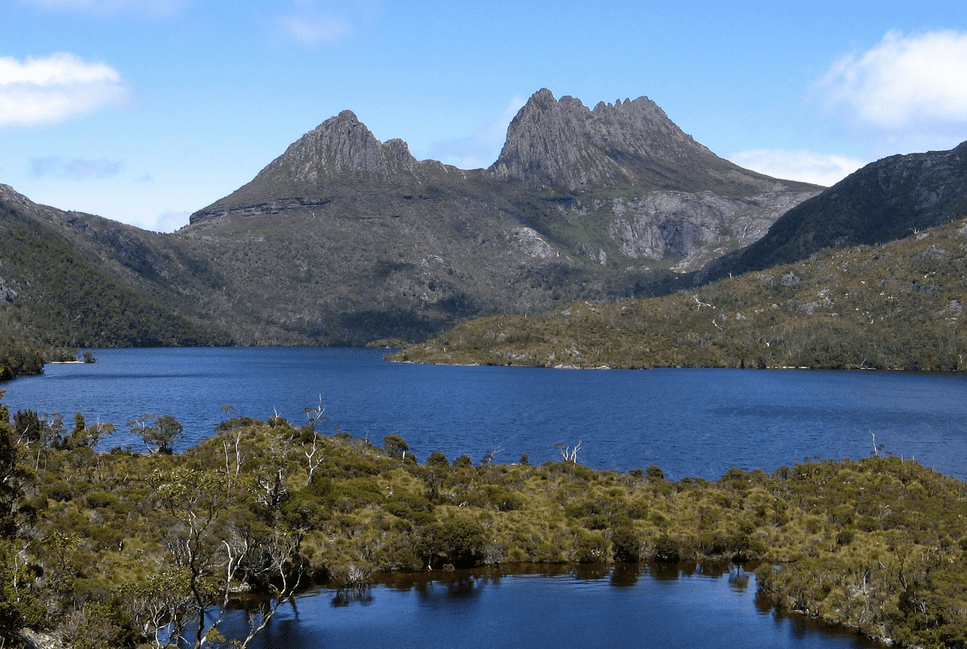 When I first set eyes on this very memorable mechanical installation at MONA, I had no idea what it was. The exhibition was called Cloaca and to see it I had to enter a large dark room and was faced with a series of clear plastic pouches, hanging at eye level and linked together with tubes. It looked like hospital equipment or a strange experiment set up by a mad scientist. Just as I was starting to wonder why I detected a foul smell in the air, a lady in a lab coat entered the room from a small side door. She was wheeling in a food trolley that looked like one from a hospital. She proceeded to pour Spaghetti Bolognese from a bowl into the machine. The food began to churn in the designated receptacle. Suddenly it dawned on me what I was seeing and I realized what the smell was. At the opposite end of the series of pouches was a device which was depositing poop onto a tray! This was an electronic digestive system! Each of the pouches was a different stage of digestion each with it's own highly specific chemical transformations taking place.
Of course, like all self respecting poop geeks, I was intrigued! Most people left pretty soon after the poop started to hit the tray but I stayed on and walked around to investigate further. This poop was uniform, totally consistent in shape, colour and texture; the waste produce of perfectly scientific digestion.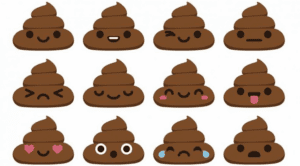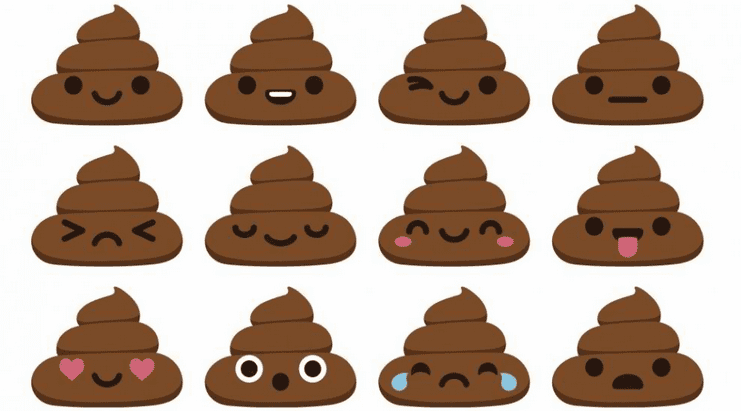 I could see parallels between how the food had been deposited (or dumped!) into the opening chamber of the machine and how I have put food into my body. I remembered when I used to spend most of my waking life in an office. I was so busy I did all of my eating in a mechanical action. But the difference was that my human machine was secreting adrenaline all throughout the day. I would hurl a chocolate bar, a bag of potato chips, a sandwich or anything quick, easy and sweet into my mouth without pausing from my work duties. Every hastily churned 'chew' would be followed by a violent exit from my mouth where my partially chomped on food would travel down my esophagus, My 'swallow' was infused with stress. For years I asked my digestive system to accommodate this unskillful method of feeding my body. I acted like I was a machine, when this caused me to ironically disregard the important parts of me that were so not like a machine!
And it is not just stress that will be absorbed by the body, any emotion experienced during production and eating of food can influence its energetic makeup.
Why for example does the apple pie made by your mother taste so much better than the apple pie from a five star restaurant? Or anybody else's mother's pie for that matter. Is it because, at the time of making the pie, she may have remembered fondly her own mother who perhaps handed her the recipe? As humans we add energy to our food in the form of love. It cannot be measured by a machine. Bound into the folds of pastry are memories – perhaps of a special occasion when she had eaten or made it, how she has changed the recipe over time and who she is making it for today. As the years pass, so too do any grudges and she will remember her ancestors with forgiveness and acceptance. These peaceful qualities become infused in the pie. A machine could never make this pie. And our favorite restaurant pie might taste good, but it's never the same. And we wouldn't digest it like our mom's pie.
This subtle emotional component may not be recognized by the tongue (although please let me know at the comments below if you know something contrary to this.) but I believe it is experienced by the body in its subtlest layers. We measure food scientifically via calories, which google describes as "the energy needed to raise the temperature of 1 kilogram of water through 1 °C, equal to one thousand small calories and often used to measure the energy value of foods".
This measurement would certainly not take into account any intergenerational emotional energy wave stirred into the apple pieces as they were transferred into the pie. We have no measurement for this less tangible, but still significant, ingredient.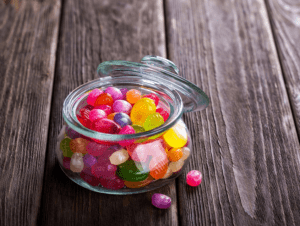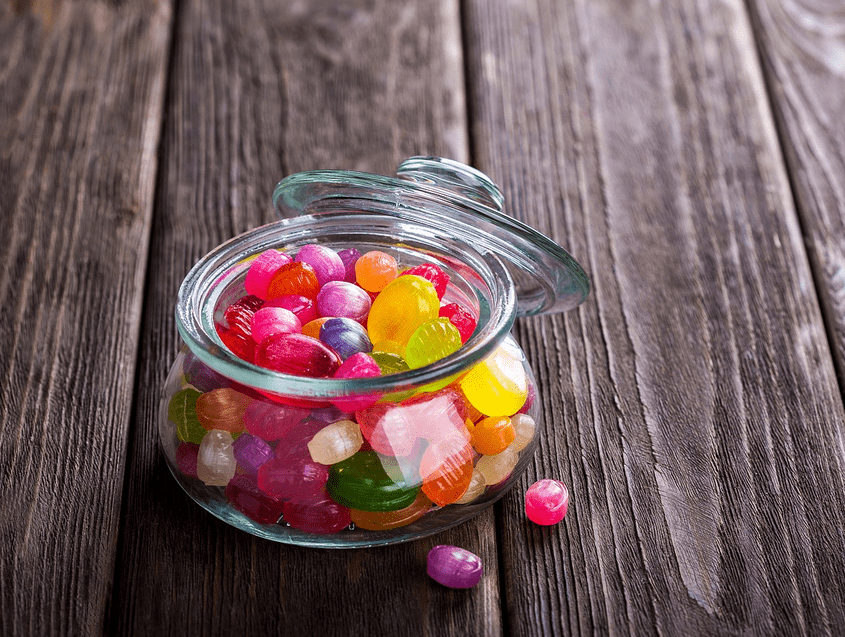 My Ayurvedic teacher once, very wisely and subtly, encouraged me to back off counselling my older daughter against the perils of sugar. She pointed out to me that the emotional ama generated through my daughter experiencing shame, anger or guilt when eating sugary foods could have more of a negative impact on her physiology than the sugar itself. Passing on a habit of associating negative emotions with a particular taste can lead to challenging consequences and be difficult to overcome.
Our mindset while eating is incredibly important. It affects our digestion. Pausing between our busy 'doingness' to prepare and eat our food consciously is as crucial to our wellbeing as the quality of the foodstuff. We are not machines, our poop is not going to come out perfectly just because we injested the 'perfect' superfood ingredients. Food, after all, is energy and energy is more subtle than the shapes, colours and textures of what is on the plate.
While we cannot influence the way our produce was harvested, nor can we control the mood of the chef in the kitchen, we can prepare ourselves to receive only the best energy infused in each meal. It takes some focus and I am working myself on taking these simple steps to receive the best from my meals. As an Ayurveda expert, I am happy to share my tips below on how to receive food mindfully, not mechanically..
Pause before eating anything at all. The power of the pause is so important. It allows a switch from action to passivity and receptivity.
Take a deep breath in and out. Accentuate that switch from doing to being.
Prepare to receive – Welcome the positive energy contained in the food, invite it to nourish you on all levels. Give thanks to those who helped grow, harvest, prepare and cook your meal.
Deeply taste the first mouthful of food, chew consciously and thoroughly. Take your time, savor the flavors.
Pause, put down the fork or spoon and simply notice the sensations within the body and mind. Make eating a holistic or whole body activity.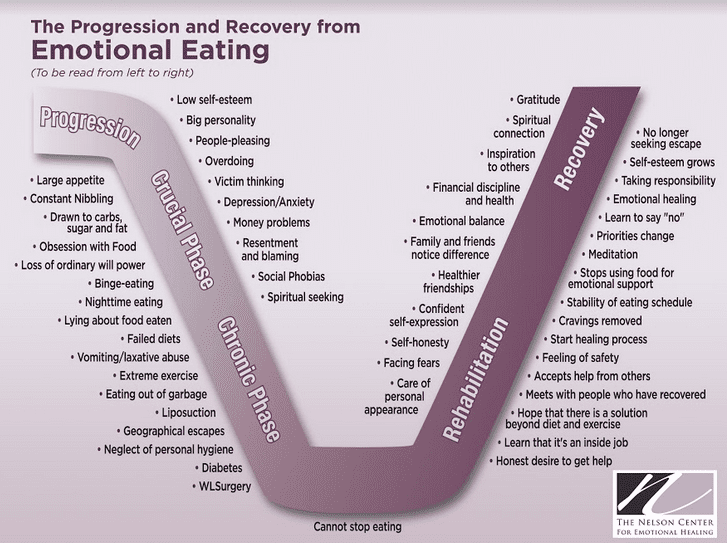 What do you do to enhance the energetic component of the food you eat? Can you taste the difference between your mother's signature dish and the same dish prepared by someone else? Remember that you are not a machine. You have a mind, emotions and a spirit. How are you integrating the more subtle parts of yourself into your meals. Scroll down and comment below. I want to know about how you are eating more consciously. What do you receive from your food when out is cooked by a loved one or eaten at a restaurant? Please do tell.