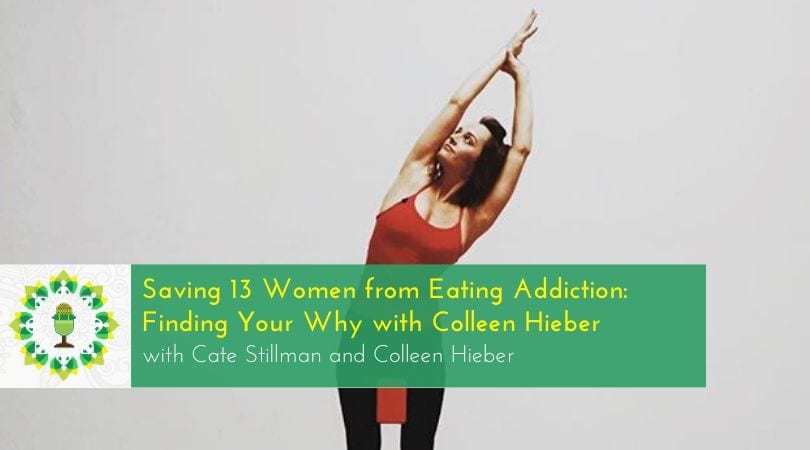 27 Nov

Saving 13 Women from Eating Addiction: Finding Your Why with Colleen Hieber

It matters to me that wellness pros figure out how to make a living that works for their lifestyle. If you transact from a place of depth, you can have a big impact AND a big income. And it all starts with your own "why."
What you'll get out of tuning in: 
How to use your own "why" to attract the people you want to work with.
How to increase your income without increasing your workload.
How to create more value in what you offer your clients.
Links Mentioned in Episode:

Show Highlights:
Cate explains the simplest way to get your income where you want it.
Cate talks about her own "why."
Cate explains how the Netflix show "Queer Eye" is a great example of design thinking and how you can use their methods to add value to what you offer.
Timestamps: 
0:26-5:10 – Colleen feels like she doesn't have enough time to do everything when it comes to her business and she's not where she wants to be in terms of income.
5:10-10:10 – Cate asks, "Where is your income currently and where do you want it to be?" and talks about the easiest way to get there.
10:45-16:19 – Cate asks, "Who do you want to work with the most and who do you think you can help the most."
16:19-23:07 – Cate asks Colleen what her experience with the habits has been, what she can personally speak to, and how she can use her own "why" to attract the people she wants to work with.
25:30-29:17 – Cate explains why more training and education don't translate into greater income, impact and lifestyle design.
29:17-33:49 – Cate explains how to create more value for your annual pass.
Favorite Quotes:
"A life of purpose doesn't expire. It inspires." — Cate Stillman
"If you're not in connection with the deeper 'why,' the what and the how, . . . you can't actually transact a deeper level. . . . The reason in Yoga Health Coaching we're able to convey the depth of how this can change someone's life . . . is because I have a very deep why. And I just come from that place. It matters to me that wellness pros figure out how to make a living that works for their lifestyle and that they can have a lucrative lifestyle." — Cate Stillman
"Trust the process. It's a tenet of design thinking. Trust the process." — Cate Stillman
Guest BIO: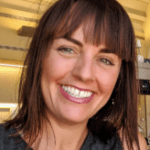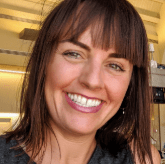 Colleen Hieber lives in Newport Beach, CA when she's not adventuring through Canada or Mexico on foot or bike! She started YHC 3 years ago and never wants to leave. Her background is in professional dance and yoga teacher training but she's always been obsessed with how to experience mind-boggling endorphin-gushing health that makes you scream, "It's good to be ALIVE!!!"