Six Keys to Optimize Your Mastermind Group… for Wellness Pros

What is a mastermind group? And what are the key ingredients for a successful mastermind group? In this episode, Rachel picks Cate's brain about how Cate's mastermind groups have worked for her as CEO of her own company as well as how mastermind groups are used effectively within Yogahealer courses.
What you'll get out of tuning in:
You'll know what a mastermind group is and how it differs from a club.
You'll learn the key ingredients for a successful mastermind group.
You'll understand the value of a mastermind group and how each member can contribute in different ways.
Links Mentioned in Episode:
Timestamps: 
1:00-4:20 – What are mastermind groups?
5:45-8:41 – Cate's key ingredients for a successful mastermind group: qualifications and shared desired outcomes.
10:14-13:38 – Cate's key ingredients for a successful mastermind group: clarity of communication, guidelines, and commitment.
14:29-16:41 –  Cate's key ingredients for a successful mastermind group: willingness to experiment and vulnerability.
18:00-20:45 – Vulnerability and clarity of communication. The difference between a club and a mastermind group.
20:46-24:12 – Cate gives an example of how the success of one or two members of a mastermind group can benefit everyone in the group.
24:13-28:33 – How each member of a mastermind group can contribute in different ways.
28:34-30:25 – What Cate has learned from her mastermind group.
30:26-33:44 – How you can create a mastermind group if you're not currently enrolled in a Yogahealer course.
36:52-39:29 – How often mastermind groups meet and how one-on-one connections with members can be beneficial.
39:30- – Influencers within and around your mastermind group.
Favorite Quotes:
"Respect the idea that a mastermind group has a definite purpose, a spirit of harmony, it's going somewhere, and there's a quality that it needs to surrender to a greater mind." — Cate Stillman
"As leaders, it's huge that we help our people self-lead and self-organize, that we give them the structure and the training." — Cate Stillman
Guest BIO: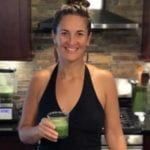 Since 2001 Rachel has been supporting others through body, mind and heart-based yoga classes, trainings, mentoring and workshops. Her goal is to share how these practices have helped her shift into a more conscious, vibrant and easeful relationship to life and to support anyone who is ready to do the same. She's been a serious practitioner and student of yoga from a young age and has thousands of hours of teacher training, immersions, workshops and retreats with phenomenal and inspiring teachers. In 2011 Rachel answered a deep calling and began her studies of Ayurveda with Cate Stillman at Yoga Healer. That same year, she began intensive studies with Paul Muller-Ortega of Blue Throat Yoga on the practice and theory of meditation and embraced a daily meditation practice that changed her life. These simultaneously launched her into a clear vision and daily approach of what she needed to do in order to thrive in the modern world. She now offers Ayurvedic Living immersions to help you to get light in your body, clear in your mind, and thrive in your life.

Cate Stillman founded Yogahealer.com in 2001 to guide Yoga people into Ayurveda and Ayurveda people into yoga. Built on the value of both personal and planetary thrive and a deep connect to one's ecosystem, community and body, Yogahealer grew into a team, 2 podcasts a week, regular blogging, an arsenal of courses to guide people into their potential, an a professional community + certification program Yoga Health Coaching. Cate wrote and self-published Body Thrive: Uplevel Your Body and Your Life with 10 Habits from Ayurveda and Yoga, an Amazon #1 Bestseller in Ayurveda, which helps people who dig yoga take a giant leap forward in their wellness trajectory with Ayurveda.