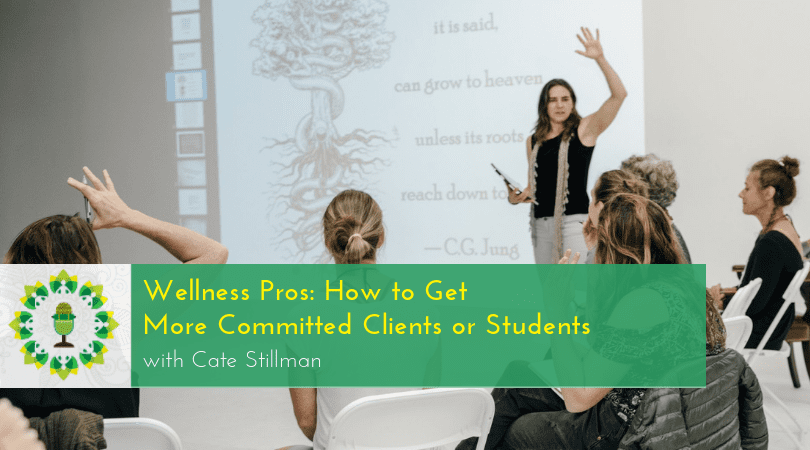 10 Oct

Wellness Pros: How to Get More Committed Clients or Students

Today on the Yoga Health Coaching Podcast, I'm going to tell you the number one reason why your clients or students aren't more committed. We are going to evaluate your onboarding process to help your clients be more invested in their results. Listen in if you want to know more.
What you'll get out of tuning in:
How to attract your ideal client
How to help your clients achieve their goals
How to retain clients
Links Mentioned in Episode:

Show Highlights:
Identify your business model
Clarify the results
Break glass ceilings!
Favorite Quotes:
"Until you can build a package around that journey, you can expect to have less committed clients or students"