When does Enrollment Get Easy? Cate with Shannon McCall
Podcast Intro:
Yoga Health Coach Shannon McCall is also a Writer, Ayurveda Practitioner, and Yoga/Meditation Teacher who leads her group to results and guides them toward life transformations. While the year-long, trimester structure of her program is working well, the enrollment process every trimester is not.
Tune in on this Coaching Gym where Cate helps Shannon get clear on what's working and what needs to change for enrollment. Through this conversation, we will discover how to use our authentic voice in our marketing messages, while also giving potential members a sneak peek of what is in a dynamic group is all about. You will feel inspired to figure out what you care about most and design messages around it to help those who need to hear it most!
What you'll get out of tuning in:
How to create a community of belonging.
When to step back and reevaluate your course.
Why use anger in marketing.
How to get clear on your core messages.
Links/CTA:
Highlights:
Cate talks about the magic of the eastern perspective creating a life beyond us.
Cate teaches about a Ken Wilber-inspired inquiry practice.
Shannon talks about her Hiro Boga training.
Timestamps:
[3:11] Understanding the R.O.I.
[6:16] Reevaluating course.
[7:39] Inquiry practices- getting felts sense for business
[11:59] Understanding who your course is for.
[14:14] Using anger in marketing
[17:17] Marketing from the inside out.
[21:32] Understanding your core messages.
[24:20] Speaking to the results.
Quotes:
"You need to know what you do and you need to know what people are thinking at the different stages so that they can get to lifetime customer value."
"Your course has a life that's beyond you and you are channeling in where the group goes and building a structure to do that."
"You're sleeping anyway, you're eating anyway, you're showering anyway, you're exercising anyway, so you might as well do it in a way that actually supports you."
"Channel your anger for transformation."
Guest Bio: Shannon Shanti McCall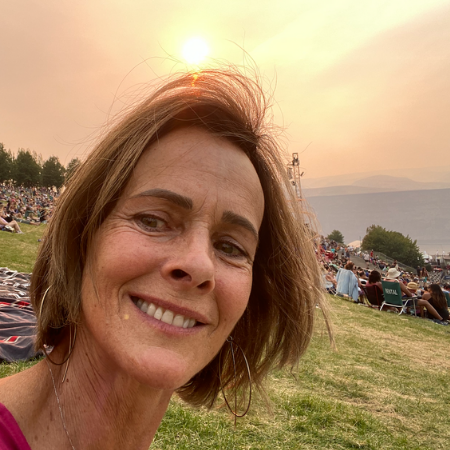 Writer, Ayurveda Practitioner, Yoga, and Meditation teacher, Yoga Health Coach

Cate Stillman founded Yogahealer.com in 2001 to guide Yoga people into Ayurveda and Ayurveda people into yoga. Built on the value of both personal and planetary thrive and a deep connect to one's ecosystem, community and body, Yogahealer grew into a team, 2 podcasts a week, regular blogging, an arsenal of courses to guide people into their potential, an a professional community + certification program Yoga Health Coaching. Cate wrote and self-published Body Thrive: Uplevel Your Body and Your Life with 10 Habits from Ayurveda and Yoga, an Amazon #1 Bestseller in Ayurveda, which helps people who dig yoga take a giant leap forward in their wellness trajectory with Ayurveda.