The Business of Identity Evolution: Practical Tools for Behavior Change with Anna Welle

Welcome Anna Welle as our newest Yoga Health Coaching Coach of the Month! Anna comes from an Ayurvedic background: she studied with the Kerala Academy to become an Ayurvedic Practitioner, and through her education had the opportunity to intern at an Ayurvedic hospital in Kerala, India, as well as Ayurvedagram in Bangalore, India focusing on panchakarma therapies. While her education led her deep into the ancient wisdom of Ayurveda, she found that she wasn't prepared to actually create a business as an Ayurvedic practitioner until she went through her Yoga Health Coaching certification.

Tune in to learn about how Anna gained practical skills and knowledge to help people create deep and lasting change in their lives through the tools provided in Yoga Health Coaching, and how anyone can use these tools on their path of personal evolution.
What you'll get out of tuning in
How to use small, incremental improvements as a technique for behavioral change
Why group behavior change is more effective than striving to change on your own
What you need to know about dinacharya and its effects on health
Show Highlights
2:00 – Often, holistic health programs provide a wide array of knowledge about healing traditions and pathophysiology, but don't teach the practical application of business for after a certification is acquired. Yoga Health Coaching fills that gap by teaching practical business and coaching skills to future wellness entrepreneurs.
5:00 – Dinacharya, or Ayurvedic habits, as well as the behavioral science components of Yoga Health Coaching, are key to helping people change foundational habits to reach their desired results. This is often under-utilized or ignored in Ayurvedic pathogenesis schooling, but they are often the most powerful way of healing.
13:15 – Kaizen, or small and continual improvement, is a powerful behavioral technique for change. The Kaizen approach helps minimize the daunting task of behavioral evolution, and makes it much more manageable: it helps a person step forward in hope, instead of shrinking back in fear.
17:20 – Clients thrive much more in a group than one-on-one with a practitioner. The group of people moving toward Thrive creates a momentum that couldn't happen without that network of support and collaboration.
19:30 – A group striving toward the same goal not only provides support, but it also provides opportunity for leadership. This helps people look up to someone for encouragement, but also creates much more self-reflection and therefore evolution acceleration for the leaders themselves.
Favorite Quotes
"First and foremost, you have to have that foundation." – Anna Welle
"How many Ayurvedic practitioners are not actually in line with these most basic habits of dinacharya, and therefore can't even spot the big, critical habits that are out of sync in their client?" – Cate Stillman
"There's something really elegant about being able to… identify their keystone habit, which is a behavioral science component of Yoga Health Coaching that we really don't see in Ayurveda school." – Cate Stillman
"You don't realize how important it is until you start learning about it and doing it." – Anna Welle
"You're not sitting back in fear: you're stepping forward in hope." – Cate Stillman
"It's too hard, going at it by yourself… you need the support, you need the group, you need the conversation, you need the other people who are going through the challenges of making those little changes." – Anna Welle
Guest BIO: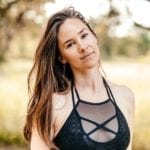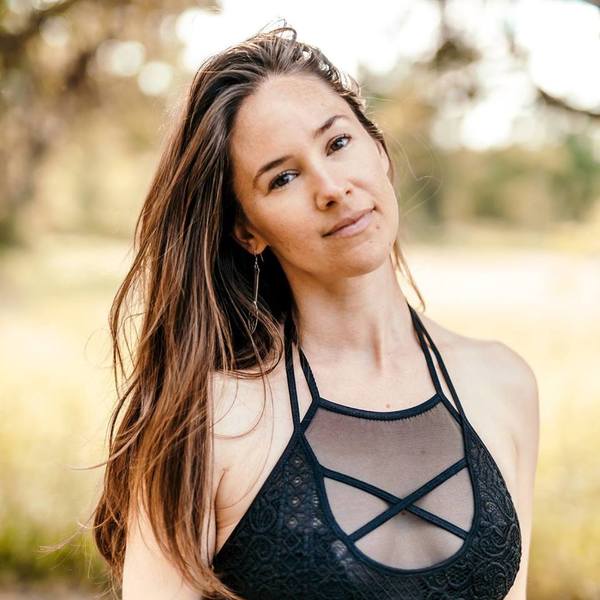 Anna Welle is an Ayurvedic Practitioner, Yoga Health Coach, Reiki Therapist, and Initiate as a Priestess of the Moon. She loves working with young women who are committed to personal growth and better health, with an interest in Ayurveda and understanding how to nuance and customize their own self care. Connect with Anna on her Facebook and Website.

Cate Stillman founded Yogahealer.com in 2001 to guide Yoga people into Ayurveda and Ayurveda people into yoga. Built on the value of both personal and planetary thrive and a deep connect to one's ecosystem, community and body, Yogahealer grew into a team, 2 podcasts a week, regular blogging, an arsenal of courses to guide people into their potential, an a professional community + certification program Yoga Health Coaching. Cate wrote and self-published Body Thrive: Uplevel Your Body and Your Life with 10 Habits from Ayurveda and Yoga, an Amazon #1 Bestseller in Ayurveda, which helps people who dig yoga take a giant leap forward in their wellness trajectory with Ayurveda.