Fast Track to Pilot with Emily Glaser

As a clinical practitioner of Ayurveda, with a background in clinical nursing, Emily has dedicated her life to bringing together Eastern and Western medicine. To do so, she has split her time between her center in New Mexico and India. But that was before the pandemic.

Having to close her center due to COVID, Emily decided to start Yoga Health Coaching and pivot online. She has been on the fast track of YHC, transitioning her business to the new model.

Listen to the podcast to learn more about the support Emily has found in the YHC community, how she is organizing her business and learning how to sell high end tickets.
What you'll get out of tuning in:
How to pivot your existing wellness business
How to sell a high end coaching ticket
How to brainstorm your course bonuses
Links Mentioned in Episode:

Show Highlights:
Bring East and West together
Organizing your mind with the Lead the Journey Course
Helping your members make lasting changes
Timestamps:
2:55 Splitting time between New Mexico and India
11:49 The dynamic energy of having a community
17:51 Implementing YHC in an existing business
26:53 Vata overload and overwhelm as a Coach
Guest Bio: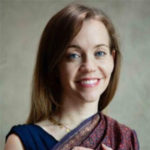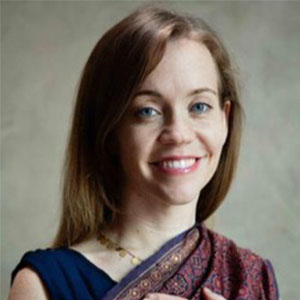 Emily is the founder of Agni Ayurveda, in Santa Fe, NM. She is a clinical practitioner of Ayurveda specializing in Panchakarma cleansing, and a wisdom keeper of Vedic Astrology. Emily was trained by mystical doctors and healing masters who guided her to fine tune her capacity to perceive the many levels of reality that make up our human experience. With a background in clinical nursing, Emily is continually engaged in the process of learning and personal development. Her whole-being enrichment approach to healing bridges the East-West paradigm. She teaches and lectures internationally and currently resides part of the year in Vaidyagrama Ayurveda Healing Village, in Coimbatore, India.

Cate Stillman founded Yogahealer.com in 2001 to guide Yoga people into Ayurveda and Ayurveda people into yoga. Built on the value of both personal and planetary thrive and a deep connect to one's ecosystem, community and body, Yogahealer grew into a team, 2 podcasts a week, regular blogging, an arsenal of courses to guide people into their potential, an a professional community + certification program Yoga Health Coaching. Cate wrote and self-published Body Thrive: Uplevel Your Body and Your Life with 10 Habits from Ayurveda and Yoga, an Amazon #1 Bestseller in Ayurveda, which helps people who dig yoga take a giant leap forward in their wellness trajectory with Ayurveda.