Following Your Bliss with Michelle Gross

As the full-time director of an international development non-profit, Michelle Gross felt she couldn't fit the Yoga Health Coaching program into her busy traveling schedule. But that all changed when she watched a Masterclass by Cate, and experienced the urgency of stepping into her zone of genius.

Armed with a strong "why" and supported by the YHC community, Michelle has been able to fill and run her pilot successfully in a few months, despite the fact she didn't have an established wellness business.

Michelle is focused on getting her members to overcome social conditioning and achieving beauty from the inside out. Listen to the podcast to learn more about how Michelle is leading a culturally diverse group, her ambition to have a spanish speaking course and overcoming self-doubt.
What you'll get out of tuning in:
How to step out of your comfort zone
How to keep your motivation
How to coach different cultures
Links Mentioned in Episode:

Show Highlights:
Dealing with course members who are stressed
The benefits of having an accountability partner
The importance of the culture that surrounds you
Timestamps:
1:48 Having the courage to step into your zone of genius
8:28 The stagnant feeling of unworthiness
14:29 Overcoming social conditioning
23:33 Adjusting your course to different cultures
Guest Bio: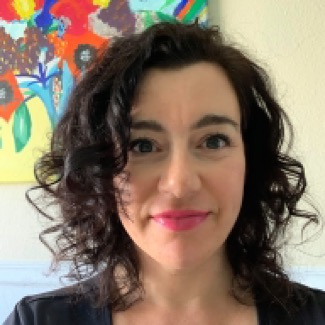 Michelle Gross is a Yoga Health Coach and Trauma Informed Yoga teacher based in Orlando, Florida.
Michelle guides dynamic groups of people through transformative change using the habits of Ayurveda. She specializes in guiding groups and getting things done in a fun and positive way. She also manages an international development program, Sharing Smiles.

Cate Stillman founded Yogahealer.com in 2001 to guide Yoga people into Ayurveda and Ayurveda people into yoga. Built on the value of both personal and planetary thrive and a deep connect to one's ecosystem, community and body, Yogahealer grew into a team, 2 podcasts a week, regular blogging, an arsenal of courses to guide people into their potential, an a professional community + certification program Yoga Health Coaching. Cate wrote and self-published Body Thrive: Uplevel Your Body and Your Life with 10 Habits from Ayurveda and Yoga, an Amazon #1 Bestseller in Ayurveda, which helps people who dig yoga take a giant leap forward in their wellness trajectory with Ayurveda.