The Habits for Hope in Healing with Annette Shellenbarger

In this episode I rap with Annette Shellenbarger about: understanding, trusting, and loving the Ayurvedic habits.
Tips on habits evolution and how it can help you
Cultivate your own mental, emotional, and physical thrive
Influence other people in your life without nagging or telling them what to do
Teach clients more effectively on what they need to do to help themselves by displaying your own passion for the habits you've adopted
Feel comfortable talking to all people at every stage of life about what habits will help them thrive
Tune in and learn how to
Integrate Ayurvedic habits into your own life, and see them change the lives of those around you
Display your passion for the habits you have adopted so your Tribe can become as excited about them as you are
Help people living with disease to adopt habits that will help them live a more comfortable and fulfilled life, regardless of their disease status
Show Highlights
4:15 – Annette lists the habits that made the biggest difference in her mental and emotional Thrive, and describes her evolution as a Yoga Health Coach
7:30 – When you are passionate about something, your energy draws people in: you have to understand, believe in, love, and trust the Ayurvedic habits in order to teach them to other people
9:40 – Focus on yourself first, and not on changing anyone else: by changing your own habits, your positive energy influences those around you and inspires them to change their habits too
14:10 – Changing small habits can make a huge difference in your life and the lives of others: these small habits provide comfort as well as inspiration to make larger changes
16:55 – Much of the time, we view people who have a disease as the disease itself. Annette and Cate discuss coaching people with diseases and making sure to remove the stigma of the disease and to treat them like the human beings they are.
19:30 – Everyone needs these habits in their life. Connect with the person in front of you, regardless of their disease status or stage of life.
Links from the Conversation
Favorite Quotes from the Conversation
"There are ways to work these habits into your life despite how difficult you may think they are." – Annette Shellenbarger
"The more you live it, the more the right people are attracted to you." – Annette Shellenbarger
"We need to fall in love with that which works for us." – Cate Stillman
"It goes beyond the mental, and it's at the cellular level… it becomes part of you" – Annette Shellenbarger
"That's what these habits do: you start taking care of yourself and loving yourself, so then you start to see hope." – Annette Shellenbarger
"They need you to help them with these habits because — guess what? — no one else is." – Cate Stillman
Guest Bio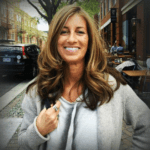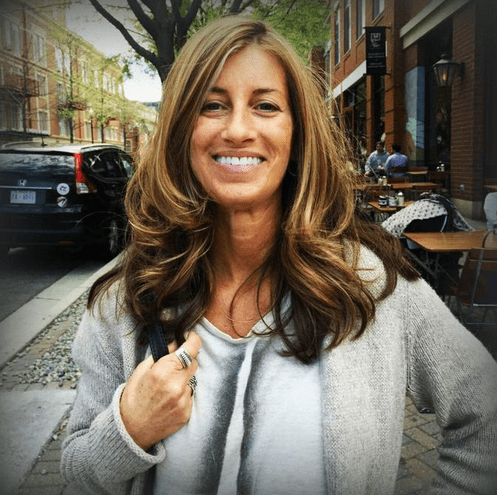 Annette Shellenbarger is a Registered Nurse, Ayurvedic Health Counselor, Registered Yoga Teacher, and Certified Yoga Health Coach. As a Registered Nurse, she worked in a kidney transplant unit, pulmonary care unit, oncology, trauma and surgery units, and Public Health.
She is also certified in nutrition through the Institute for Integrative Nutrition, and is currently a student at California College of Ayurveda. Her life's desire is to help people change the way they live in order to change the way they feel and age, and is especially passionate about helping people prevent and reverse chronic disease. Annette's Facebook & Website.

Cate Stillman founded Yogahealer.com in 2001 to guide Yoga people into Ayurveda and Ayurveda people into yoga. Built on the value of both personal and planetary thrive and a deep connect to one's ecosystem, community and body, Yogahealer grew into a team, 2 podcasts a week, regular blogging, an arsenal of courses to guide people into their potential, an a professional community + certification program Yoga Health Coaching. Cate wrote and self-published Body Thrive: Uplevel Your Body and Your Life with 10 Habits from Ayurveda and Yoga, an Amazon #1 Bestseller in Ayurveda, which helps people who dig yoga take a giant leap forward in their wellness trajectory with Ayurveda.